Main Content Starts Here
Binny's Home Bartender: La Puerta del Cielo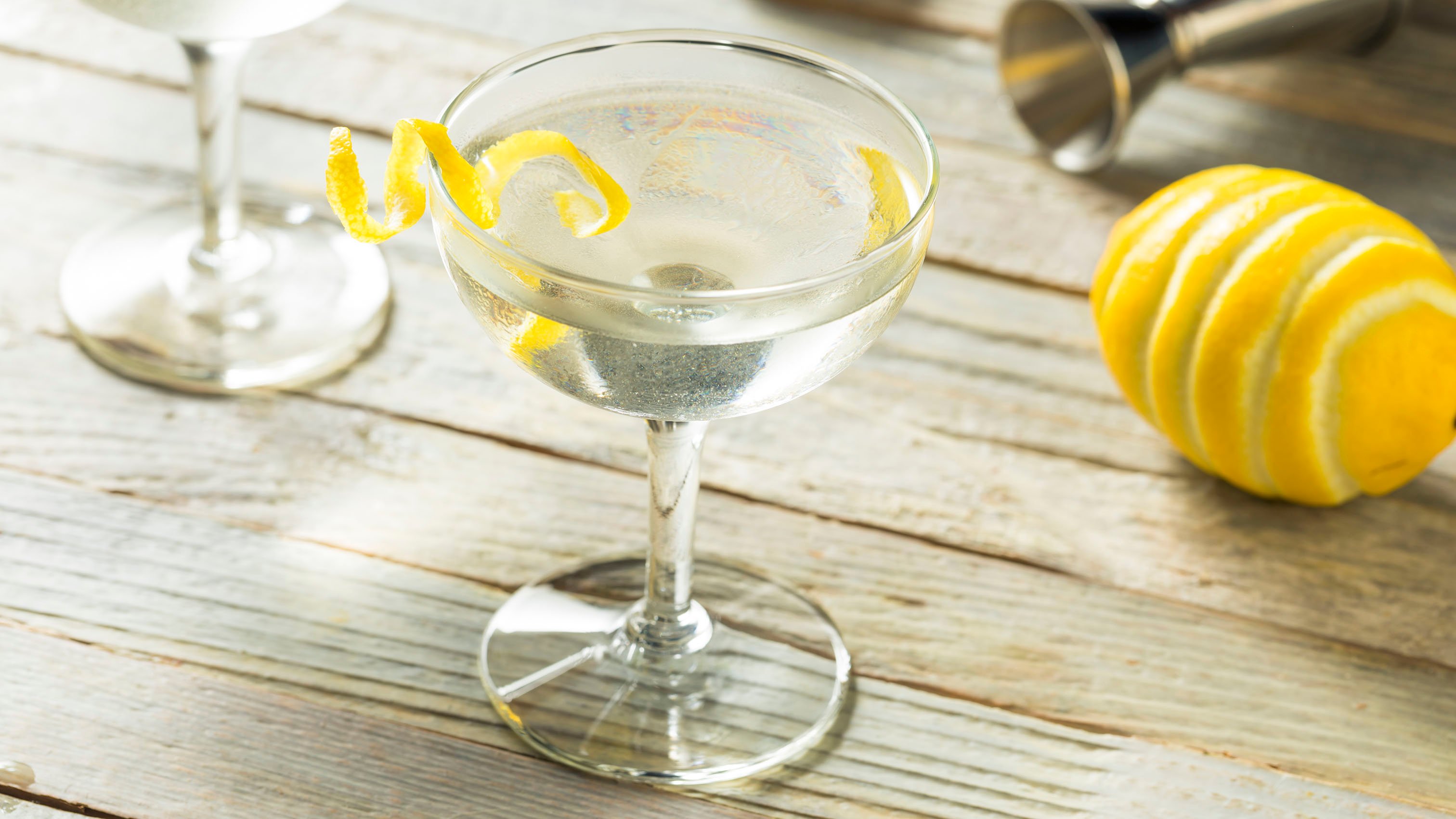 When Binny's Home Bartender first tasted Patrón's new El Cielo Silver Tequila, we must admit that the only logical conclusion we could come to was that this ultrarefined spirit should be sipped neat or, perhaps, on the rocks. But we decided to formulate a cocktail anyway.
Although Patrón credits a fourth distillation in a small copper pot and chill filtering with producing this crystal clear, silky smooth and naturally sweet spirit, they have, for some reason, decided to bury the lead. Unless we are terribly mistaken this is a wood aged tequila that has subsequently had the color filtered out to return it to its shimmering silver state. That would put it firmly in the camp that some refer to as cristalino.
Indeed, although there is a clearly defined citric and vegetal agave character, the mouthfeel and broader palate speak strongly of sweet caramel, vanilla and spice scented oak notes riding along on a butter-soft wave of pure transparent liquid. It is tequila for pampered palates, the proverbial cloud in el cielo, that is somehow 100% silver lining. All sweetness and light. Nothing sharp, nothing edgy, nothing rustic about it. A tequila expression for the princess who can easily feel the pea under a pile of luxurious mattresses, precisely because there is no pea to mar this tequila's pillowy opulence. (If it's peas you want check out the Binny's Demo Kitchen recipe for Risi e Bisi. A humble dish that even the most discerning princess would love.)
So why make a cocktail out of this subtle creature, this gentle apparition, this sublime spirit that haunts the palate all by its lonesome? The only correct answer is – because it works, it enhances, it delights and it refreshes. We took a delicate approach to ensure that El Cielo's heavenly appeal remained at the fore, supported by soft, lightly sweet vermouth blanc and the outstanding dryish but superlatively orangey Pierre Ferrand Curacao. No simple syrup or other sweetener was required, just a little lemon juice for balance and we arrived at a bibulous byway that leads the palate straight to heaven's door, no failed gunslinging required.
Mama, put my guns in the ground
I can't shoot them anymore
That silver tequila lined cloud I'm drinking down
Makes me feel like I'm knocking on heaven's door
Down the hatch and through the door! Salud!
La Puerta del Cielo
INGREDIENTS:
1½ oz.Patrón el Cielo
½ oz. lemon juice, freshly squeezed
Garnish: lemon twist
SIMPLE STEPS:
Add all ingredients to a shaker with ice and shake until well-chilled.
Strain into a chilled cocktail glass.
Garnish with a lemon twist.