Main Content Starts Here
Beaujonomie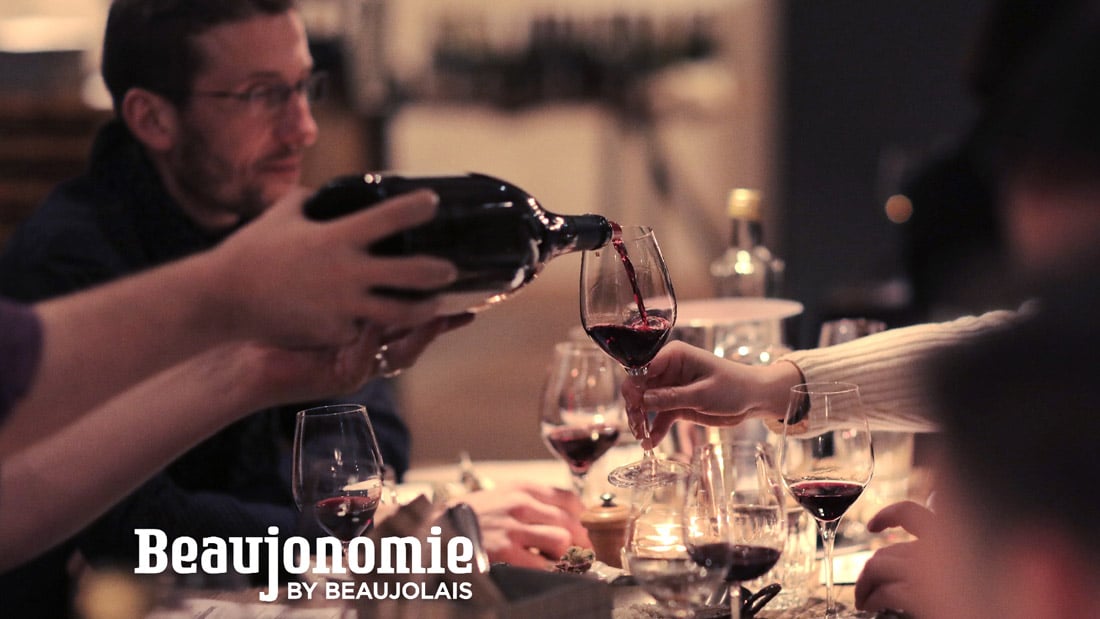 Beaujolais is fresh, fruity, and festive. Beaujolais is an every night delight, priced right. Beaujolais is gravitas and a true expression of terroir. Beaujolais is conviviality; the tie that binds friends, old and new. Beaujolais is family, food, and fun. Most of all, Beaujolais is for sharing, on your best days and every day.
There is red, pink and a tiny bit of white each reflecting a joyful style that lends itself to certain kind of bonhomie. A good-natured cheer that blends with friends, family, and gastronomy to create Beaujonomie, a Beaujolais centric joie de vivre.
Make new acquaintances at the bistro, enjoy a little glou glou with food, open a well-aged Cru for a celebratory meal; it's all Beaujonomie! This is what Beaujolais is made for, sitting as it does, near the epicenter of fine French cuisine, Lyon.
Bring a little Beaujonomie into your life, whether it's festive Nouveau in November, a Tuesday night value Villages with a perfectly roasted chicken, or a contemplative tasting of Crus with your most opinionated wine loving friends, Beaujolais is the right choice for all the good times of your life.
Check out these links to learn more about Beaujolais, get recipes for perfect pairings and start enjoying the benefits of Beaujonomie.
Download your own Beaujolais cookbook.
Explore the world of Beaujonomie and have all your questions about the 12 AOCs of Beaujolais answered with this guide.