Main Content Starts Here
Beaujolais Nouveau 2020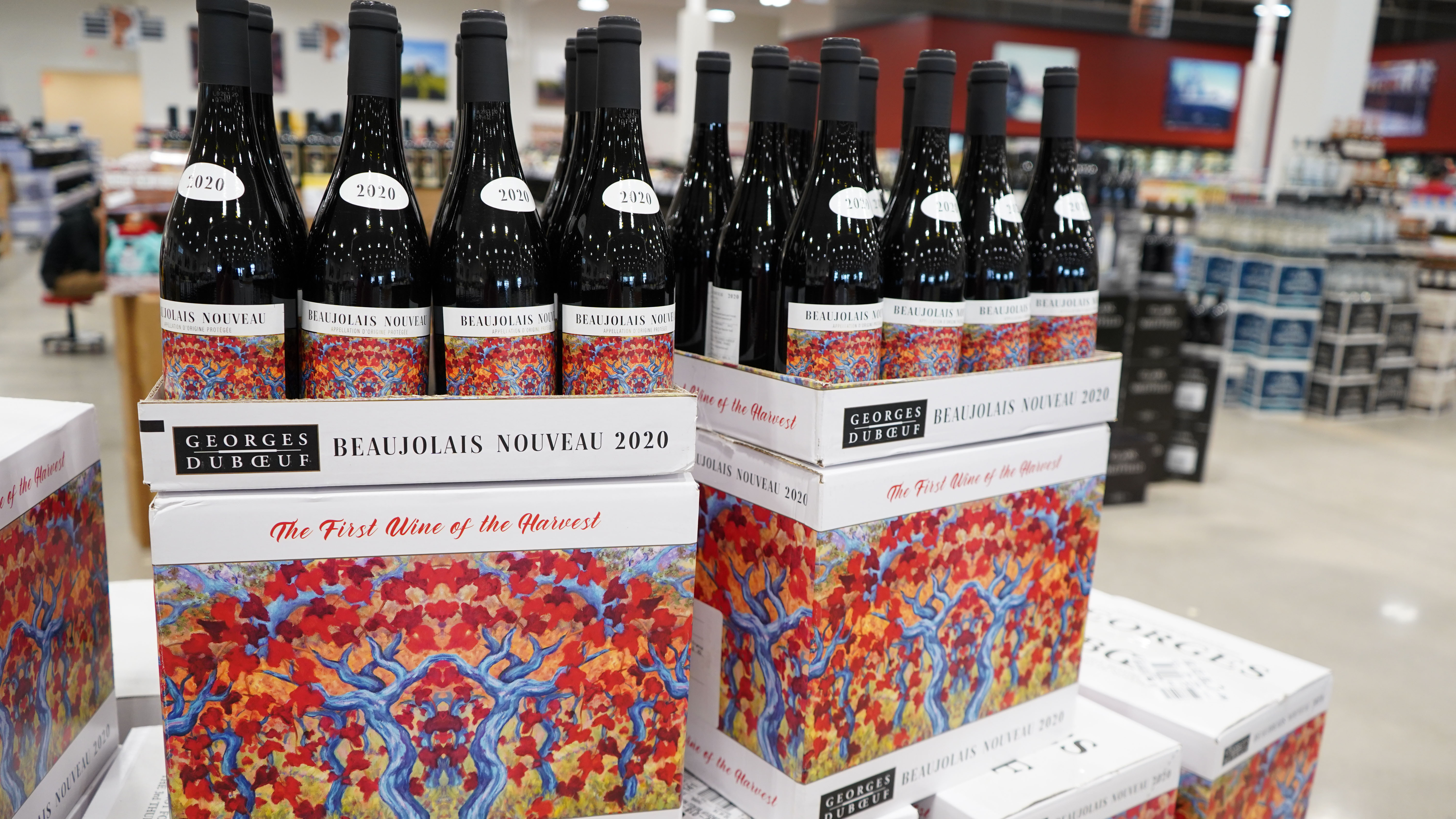 Le Beaujolais Nouveau est arrivé! Just a few days ago, we celebrated the 2020 release of Beaujolais Nouveau, an annual celebration on the third Thursday of every November. This wine from the Gamay variety has origins in post-WWII France when wineries were cash-poor. The region of Beaujolais, just south of Burgundy, was given permission to release a primeur wine allowing wineries to generate revenue just weeks after grapes were picked. In the 1950s, these high acid, light bodied red wines with confected red fruit aromas became very popular in Parisian bistros. Across France, the release of Beaujolais Nouveau marked the end of another harvest, a reason to celebrate over a long meal with plenty of wine.
What was once limited to France is now an international celebration. While some have been tainted by the poor quality released decades ago, many now look forward to this day and greatly enjoy these easy-drinking, festive, and cheerful red wines. Much of the rise in both quality and popularity of Beaujolais Nouveau is thanks to Georges Duboeuf, who sadly died on January 4, 2020.
Beaujolais Nouveau is typically made via carbonic or semi-carbonic maceration. The result of this unique intracellular fermentation is a vibrant, joyous wine with low tannins, fresh acidity, and layers of bright strawberry, cranberry, banana, and spice aromas.
The following wines are available at your local Binny's:
Not sure which one to buy? Ask a Binny's wine consultant about their favorite or pick up both and enjoy them with your Thanksgiving meal! The profile of these wines makes them quaffable with or without food. Their bright acidity, light body, and fruit-forward nature make them the perfect pairing for any hors d'oeuvres, cheese boards, poultry, white meats, and spicier foods like Thai or Indian. We recommend chilling the wine for 15 minutes before serving. Cheers! ;