Main Content Starts Here
Beaujolais 2020 Preview - Barrel to Bottle Drinks Summer Beaujolais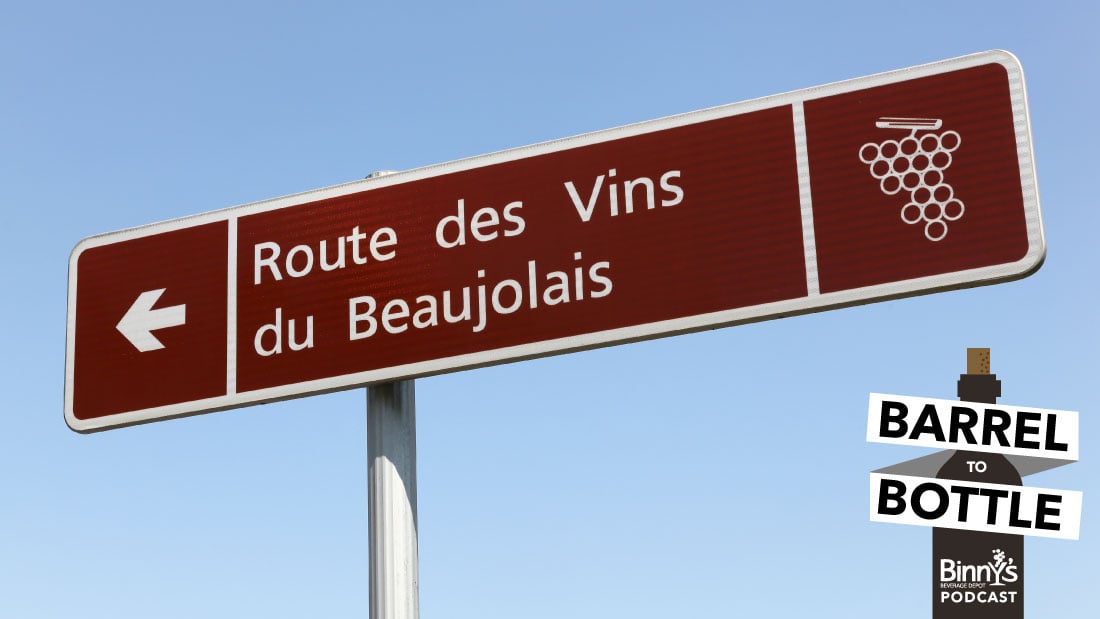 Summer is the time for white wines, Rosés and Beaujolais. That's right, you don't need to drink Beaujolais in late November because they're also great summer wines that you can drink chilled on a hot day. Beaujolais is technically part of Burgundy, and it's made up of three categories. Today we're focusing on the 2020 vintage.
First up is Georges Duboeuf Beaujolais Village 2020. Georges was basically the king of Beaujolais and helped specifically put Beaujolais Nouveau on the map. Beaujolais Villages are a step up from Nouveau, the grapes in these 39 villages are grown in a poor, rocky soil that produces better grapes.
Most Beaujolais Village wines do not have a commune on them, but Jean Marc Burgaud is an exception. This wine has more tannins and more overall structure than the first wine. It's a little bit of a jump in price, but there's more to this wine.
Beaujolais' main grape, Gamay, was originally grown throughout Burgundy but Duke Philipe The Bold put an end to that. No one is really sure why he had a beef with Gamay but he exiled it to the Beaujolais region. Gamay does so much better in the granite soils of Beaujolais, so in the end it all worked out.
Up next is Janodet Moulin a Vent is a Cru wine, with very small production numbers. Binny's carries a lot of it in every vintage. $17.99 for Cru Beaujolais, particularly one that is age-worthy, is a steal.
Julien Sunier comes from Morgon, probably the most well-known Cru in Beaujolais. It also smells like a Belgian Kriek Lambic beer. It has a lot of funk and wild flavors, possibly even Brettanomyces.
Chateau Thivin Cote de Brouily has a very old fashioned-looking label. Roger, of course, loves it. It would look perfect with his collection of stuffed owls and squirrels. Aside from the label, Roger loves the nose on this thing. It's the most complex nose of the day, it has so much going on. This is the most serious wine of the day, it almost seems like it's not a Beaujolais.
If you have a question for the Barrel to Bottle Crew, email us at comments@binnys.com, or reach out to us on Facebook, Twitter or Instagram. If we answer your question during a podcast, you'll get a $20 Binny's Gift Card!
If you like our podcast, subscribe wherever you download podcasts. Rate and review us on Apple Podcasts.