Main Content Starts Here
Barrel to Bottle: What's in the Box(ed Wine)?! or Slappin' the Bag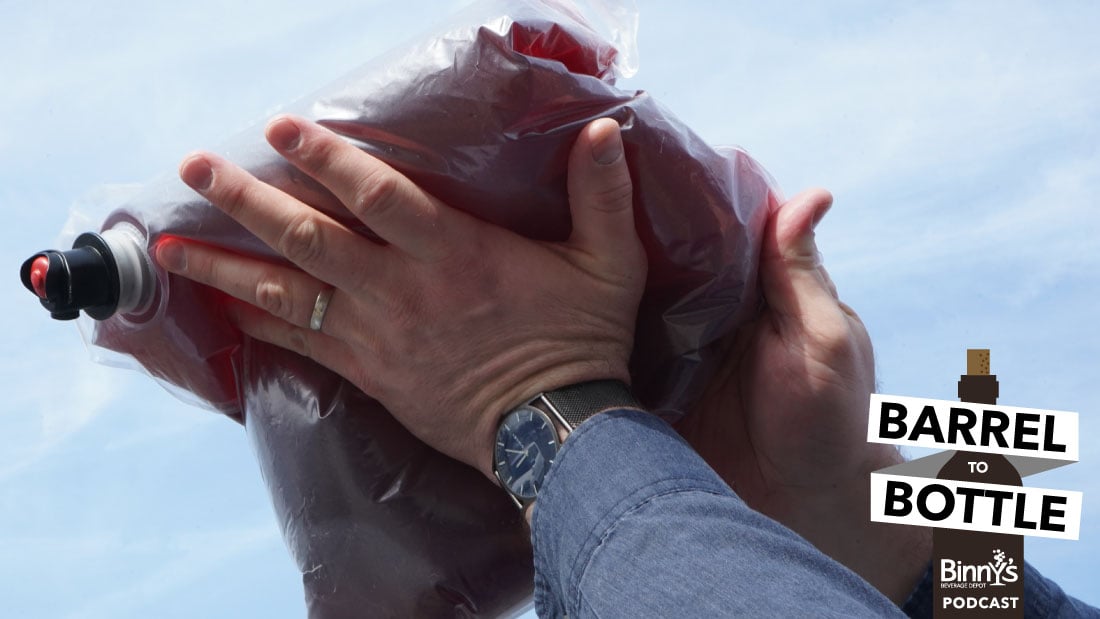 Boxed Wine…yep, we're doing it. We have three whites, three reds and then a comparison with the same wine in a box and a bottle. We won't be wheezing the juice from the box, but we will be playing slap the bag. Before trying some boxed wine, a brief history of this amazing technology.
Boxed wines have been around for decades, and they've always been popular without ever completely taking off. While boxed wines are a single use plastic bag, the boxes are recyclable, and they are easier to ship because they are lighter. Boxed wines have long been associated with cheaper wines, and there are a lot of bargains still be had, but higher end wines are ending up in boxes now.
Taste along at home with the following wines:
If you have a question for the Barrel to Bottle Crew, email us at comments@binnys.com, or reach out to us on Facebook, Twitter or Instagram. If we answer your question during a podcast, you'll get a $20 Binny's Gift Card!
If you like our podcast, subscribe wherever you download podcasts. Rate and review us on Apple Podcasts.