Main Content Starts Here
Barrel to Bottle: The Wines of Argentina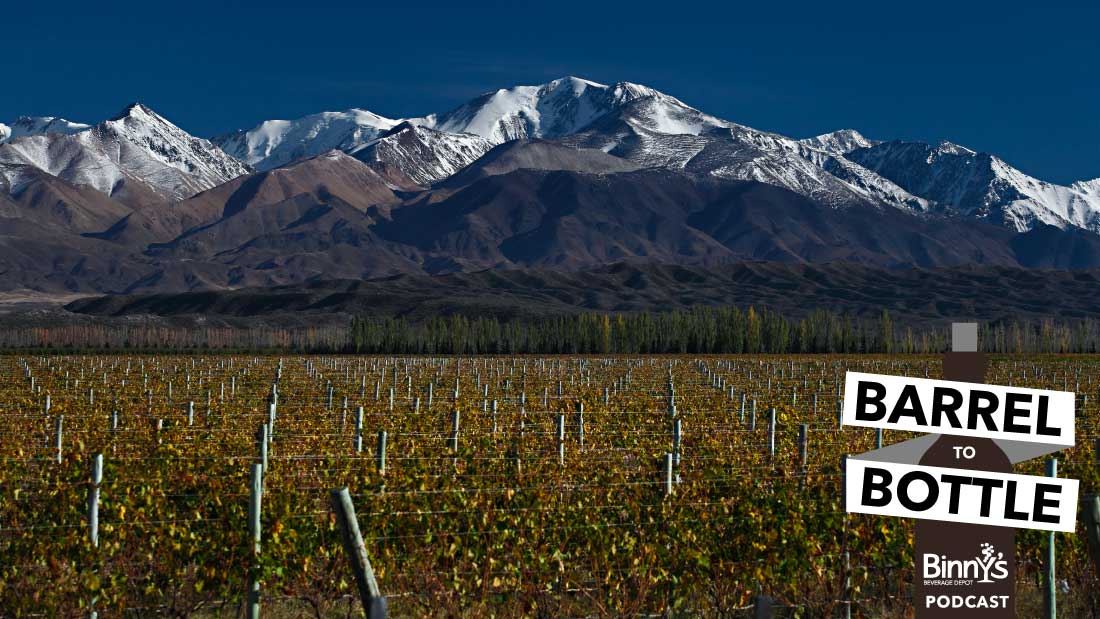 Join the Barrel to Bottle crew as we celebrate Malbec World Day and take a closer look at the wines of Argentina.
Though Argentine wines have gained momentum on the export markets in the last 20 years, they are certainly not new to winemaking. In fact, #MalbecArgentino arrived in Argentina in 1853 in the hands of Michel Aimé Pouget (1821-1875), a French agronomist.
Malbec has become Argentina's flagship grape, and while it's grown throughout the country, we focused our attention on the prized Uco Valley region within Mendoza. With a greater emphasis on terroir than ever before, Argentina is producing a range of styles and expressions that Alicia and Chris unpack in this episode. Plus a look at Torrontes and Cabernet Sauvignon, which Chris claims is Argentina's secret weapon.
Drink along at home with the following wines: