Main Content Starts Here
Barrel to Bottle: Sorel Liqueur Founder Jack Summers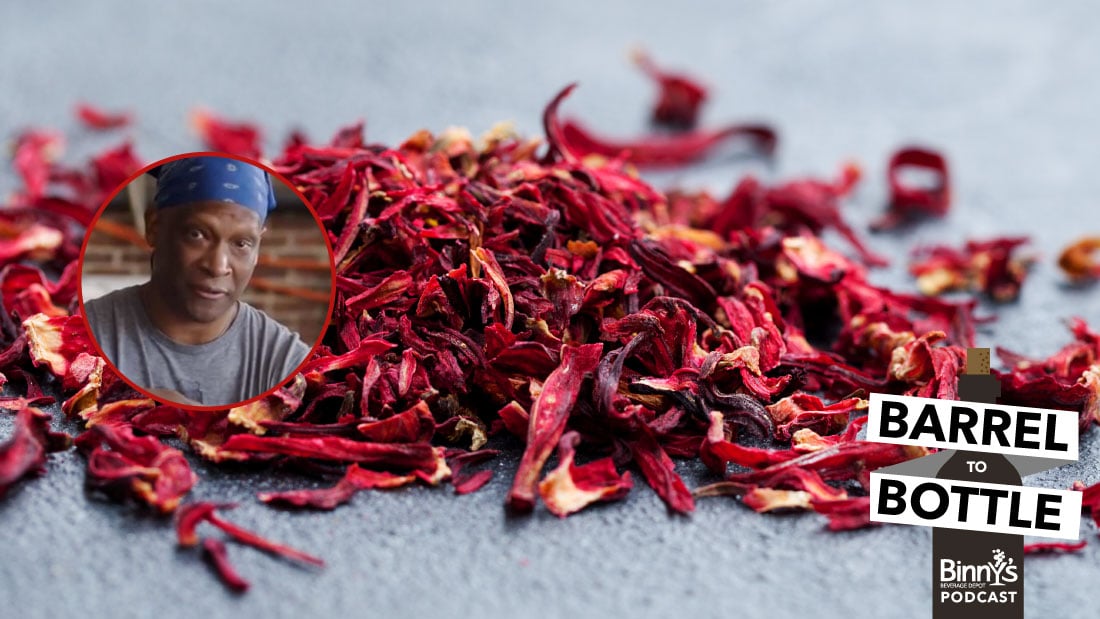 Jack Summers is the founder of Jack From Brooklyn and Sorel Liqueur. He's the first African-American man, after prohibition, to be granted a license to produce liquor in America. People have been drinking hibiscus flower tea for centuries.
The Transatlantic slave trade brought hibiscus to the Americas, along with the people who made beverages with hibiscus. Each island had their own version of Sorrel with different indigenous spices. Jackie was the first person to bottle this, as Sorel.
Jackie's family is from Barbados. Caribbeans tend to drink Sorrel over ice, but there have been some great cocktails made with it. It also mixes great with most spirits and highlights different flavors depending on what you use.
Listener Q&A is back this week (yes, we still do those!). Listener Katie wants to explore new rums and this is really the perfect team to answer that question.
If you have a question for the Barrel to Bottle Crew, email us at comments@binnys.com, or reach out to us on Facebook, Twitter or Instagram. If we answer your question during a podcast, you'll get a $20 Binny's Gift Card!
If you like our podcast, subscribe wherever you download podcasts. Rate and review us on Apple Podcasts.