Main Content Starts Here
Barrel to Bottle: Rye Whiskey Blind Tasting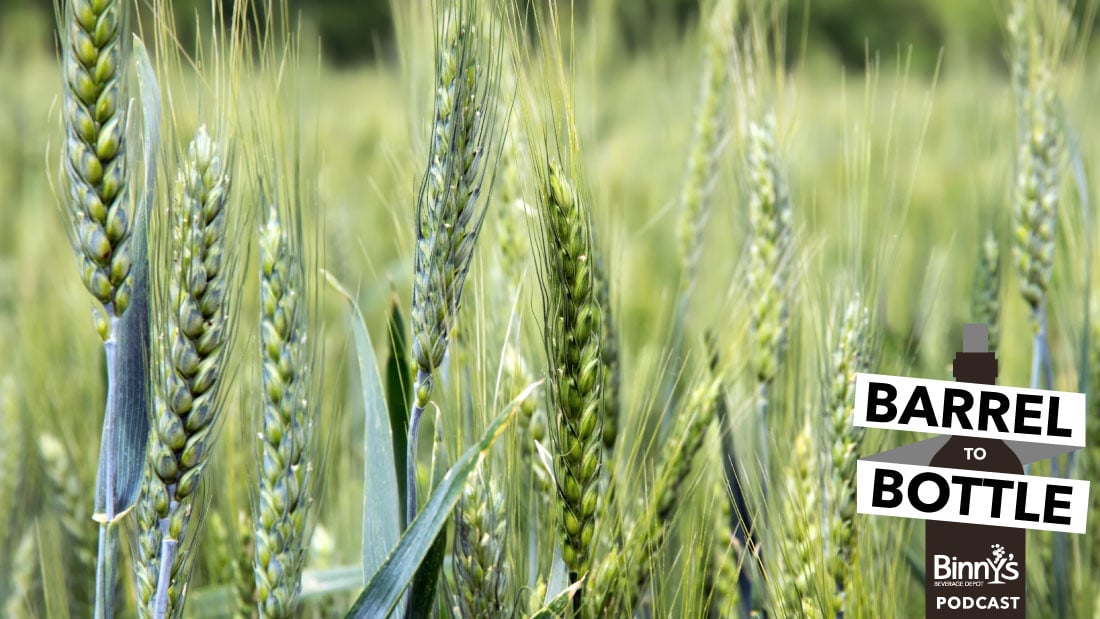 Rye Whiskey, it's a category that is a mystery to a lot of people. "Spicy" is the main descriptor most people have for rye, but there are also sweet ryes and fruity ryes. Pat has brought six bottles for a blind tasting, which is the best way to taste anything.
The first rye of the afternoon always smells great. Rye tends to be really spicy, or really fruity, but this one is hitting both of those notes.
If people are new to rye and they're experiencing that spiciness, most times you would attribute to the grain. Some people might think alcohol proof comes off as hot, but rye spice is more of a brown baking spice character.
Rye number two is notably sweeter on the nose, most likely higher in proof but also not as spicy. It's a bourbon-drinkers rye, which is more of a classic Kentucky-style rye. Rye is traditionally from the Pennsylvania area, where German immigrants grew rye. Distillation is the ultimate way to preserve a grain, so that's what they did with excess rye. Pennsylvania Rye is very high rye content, usually a mix of 95% rye and 5% malted rye for the enzymatic conversion.
The recent popularity of rye can be traced to Templeton's emergence in the early 2000s. It's a sweeter rye, and when people wanted to try another rye they often found them to be too spicy.
For the Barrel to Bottle crew, there are some whiskey drinks where they reach for rye instead of bourbon. For Greg it's a Manhattan, although his infinity bottle of whiskey has a lot of high rye bourbon in it too. Rye has the spine that can stand up to thinks like Cocchi Vermouth. Roger definitely goes with rye when he's making a Boulevardier.
Whiskey three is a lovely, deep brown color that might indicate more age than the other ryes. It's a big, fat rye with an herbal finish.
Moving on to the fourth bottle, Greg gets aromas of raisin and honey, specifically golden raisins. Pat is getting burnt citrus aromas with a grassy finish. Roger is having trouble getting past how woody it is.
Rye five kicks off with an interesting aroma of sweet spices and vanilla, plus a hint of floral character. It's pretty damn good, very rich and round. Greg thinks it might be on the more expensive side.
The final rye of the episode is the overall favorite from the panel. It smells like spiced coffee cake. It's a chewy, mouthful of spice.
Today's blind tasted ryes from 1 to 6:
Wilderness Trail Rye Single Barrel Binny's Handpicked
Whiskey Acres Bottled in Bond Rye
If you have a question for the Barrel to Bottle Crew, email us at comments@binnys.com, or reach out to us on Facebook, Twitter or Instagram. If we answer your question during a podcast, you'll get a $20 Binny's Gift Card!
If you like our podcast, subscribe wherever you download podcasts. Rate and review us on Apple Podcasts.