Main Content Starts Here
Barrel to Bottle: Rum II - Molasses Boogaloo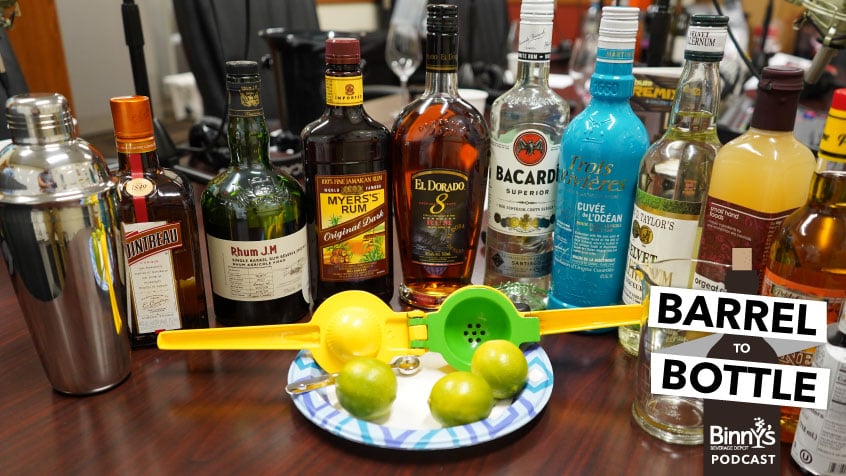 At Barrel to Bottle, we're all about giving the people what they want. And what you wanted was more Rum. To start things off, Pat brings in five special rums for all the rum geeks out there. Do not sleep on these rums. Then, Roger "The Tiki King" Adamson prepares not one, not two, but four rum-based tiki drinks. If you'd like to impress your friends with your tiki cocktail skills, all the recipes are available on our blog.
Drink along at home with the following rums:
Have a question for Binny's Beverage Depot? Hit us on Twitter and you might win a $20 gift card toward your next purchase! Tweet @BinnysBev.

Want to attend an upcoming tasting or event? Check out our events page.