Main Content Starts Here
Barrel to Bottle: Rosé All...Year?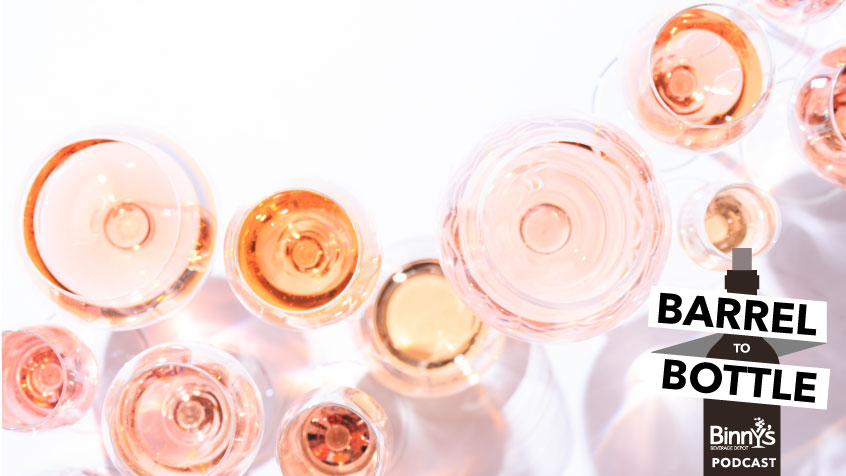 Is this the Summer of Rosé pt. Deux or should it be Rosé All Year? Alicia and Chris take us on a journey around the world of Rosé. From California to France and back again, these refreshing wines (porch pounders, really) are great in the warm weather, but they're excellent to drink year-round as well.
Drink along at home with the following Rosés, all day or all year.