Main Content Starts Here
Wine
|
September 10, 2021
Barrel to Bottle: Robert Eden of Chateau Maris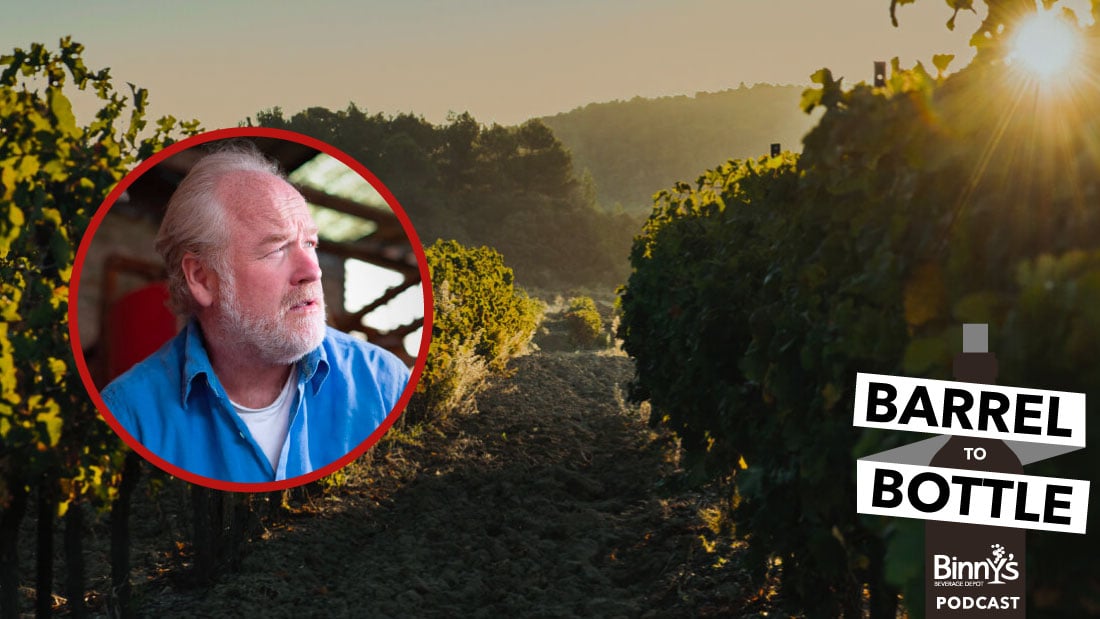 Robert Eden joins us from the South of France this week. He doesn't sound French though because he's not. But he is the winemaker and co-owner of Chateau Maris. We're always interested to hear how winemakers got into wine, but most of them probably don't involve getting kicked out of school as their entry point.
The first wine we're sampling today is the Chateau Maris Rosé. Robert loves making organic rosés because it feels good to do. It feels like what summer should be. They have some wonderful varieties for rosé and the good news is more and more organic growers are coming online that are producing grapes to make such a high-quality rosé. Robert chose to make this a nonvintage wine because of how generally bad 2020 was. Robert achieves this refreshing, round rosé by picking the grapes early in the morning or leaving the grapes in a room so they can be kept cool.
Robert ended up purchasing Chateau Maris after falling in love with La Livinière wines. Unfortunately, he purchased the vineyard before considering the health of the soil. In the 1990s that just wasn't something that occurred to him. Robert realized that these grapes were living in unhealthy soil, and he would need to rejuvenate it, which is what led him to biodynamics.
The 2019 vintage of the Chateau Maris Rouge is a very important wine for Robert. It's what he drinks at lunch every day. It's a great, unserious wine that you can drink with a cheese sandwich, or fish and chips or with nothing. You can drink some and put the cork in it and drink some more the next day.
Robert's commitment to the environment extends beyond the soil and the grapes. Putting their biodynamically grown grapes in a concrete lined cellar with neon lights and huge air conditioning units just didn't make sense. So, they built their winery using hemp bricks. It doesn't require air conditioning, it has eco sensitive lighting and it's a 100% recyclable building.
Next up in today's sampling is the 2019 Chateau Maris Le Zulu Rouge. It's a zero sulfur-added wine but is still very fresh after a year and a half in the bottle. The key to a zero-sulfur wine is to properly extract tannins so that they can then preserve the wine.
Chateau Maris makes Vin du France wines, because Robert doesn't want to be hemmed in by appellation laws. They do however have a specific certification created for biodynamic wines, but he has also taken those rules and adapted it to his wines in the best way possible.
The final wine today is the Chateau Maris Syrah Grenache Biodynamique and it's fantastic! It's the weightiest, most savory wine today. This wine is aged in a concrete tank with no fining. Once again, the secret is the quality of the place where the grapes grow.
If you have a question for the Barrel to Bottle Crew, email us at comments@binnys.com, or reach out to us on Facebook, Twitter or Instagram. If we answer your question during a podcast, you'll get a $20 Binny's Gift Card!
If you like our podcast, subscribe wherever you download podcasts. Rate and review us on Apple Podcasts.