Main Content Starts Here
Barrel to Bottle Podcast: Episode 9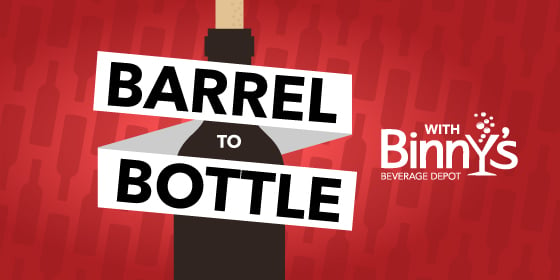 Binny's Beverage Depot is setting the table for Thanksgiving dinner with the perfect wine pairings. Kristin Ellis takes her co-host Jeff Carlin, Monique Houston, and Greg Versch course-by-course through a holiday dinner, pairing unique wine profiles with all the holiday classics. Expand your holiday wine selections with Kristin's picks and be the hit of your next holiday party!
Have a question for Binny's Beverage Depot? Hit us on Twitter and you might win a $20 gift card toward your next purchase! Tweet @BinnysBev.
Want to attend an upcoming tasting or event? Check out our events page.