Main Content Starts Here
Barrel to Bottle Podcast: Episode 8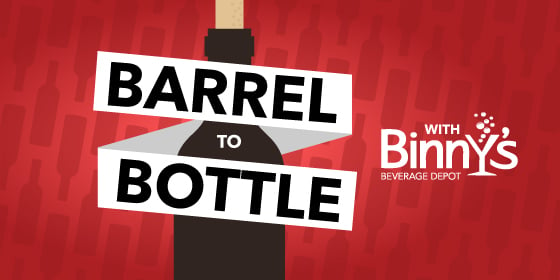 Binny's is breaking down the "ABCs" of wine; the Anything But Chardonnay/Cabernet movement began in the mid-'90s and is still prominent today. Kristen Ellis takes Jeff Carlin through the origins and impact of the ABC trend and how people are exploring the big 'Cs' of wine in new ways.
Have a question for Binny's Beverage Depot? Hit us on Twitter and you might win a $20 gift card toward your next purchase! Tweet @BinnysBev.
Want to attend an upcoming tasting or event? Check out our events page.