Main Content Starts Here
Barrel to Bottle Podcast: Episode 3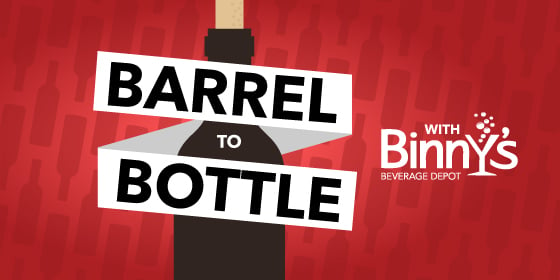 Hosts Kristen Ellis and Jeff Carlin are joined by the world-renowned Whiskey Hotline on this episode of Barrel to Bottle with Binny's Beverage Depot. Special guests Brett Pontoni and Joe Maloney explain the basics of American Whiskey. What's the difference between bourbon and rye? And what about those mysterious allocated whiskeys?
Have a question for Binny's Beverage Depot? Hit us on Twitter and you might win a $20 gift card toward your next purchase! Tweet @BinnysBev.
Want to attend an upcoming tasting or event? Check out our events page.