Main Content Starts Here
Barrel to Bottle Podcast Episode 19: Terroir Under Cork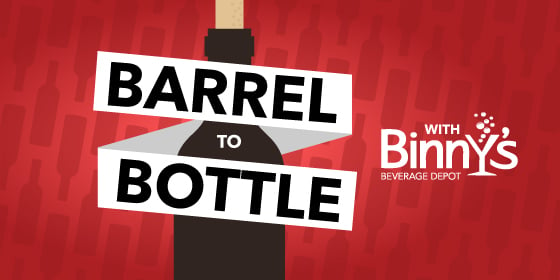 How do the soil, terrain, climate, and tradition impact the taste of certain wines and spirits? Terroir, of course! This week on Barrel to Bottle Kristen Ellis and co-host Jeff Carlin take a trip through terroir's impact on the production of wine and spirits. Also, joining the conversation are B2B regulars Joe Maloney (Whiskey Hotline) and Roger Adamson (Beer Buzz) with a look at how hops and grain are also impacted by terroir. All that, plus someone walks away with a $20 Binny's gift card, just for asking the right question.
Have a question for Binny's Beverage Depot? Hit us on Twitter and you might win a $20 gift card toward your next purchase! Tweet @BinnysBev.
Want to attend an upcoming tasting or event? Check out our events page.