Main Content Starts Here
Barrel to Bottle Podcast Episode 17: Wine About the Weather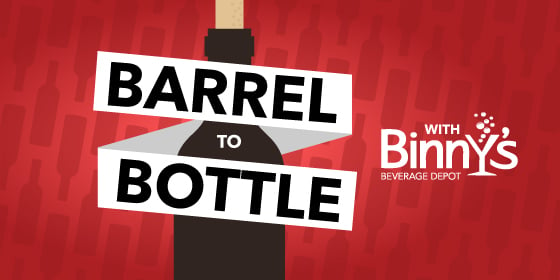 On this week's episode of Barrel to Bottle with Binny's Beverage Depot as winter weather sets in, host Kristen Ellis lays out a couple of guidelines for picking the perfect cold weather wine that pairs well with football party fare and hearty cold-weather favorites like stews and roasts. Co-host Jeff Carlin and Kristen are joined by Binny's Whiskey Hotline expert Joe Maloney and Binny's Beer Buzz expert Roger Adamson on tour of Italian wines that are sure to impress.
Have a question for Binny's Beverage Depot? Hit us on Twitter and you might win a $20 gift card toward your next purchase! Tweet @BinnysBev.
Want to attend an upcoming tasting or event? Check out our events page.