Main Content Starts Here
Barrel to Bottle Podcast Episode 15: A Primer on Port Wine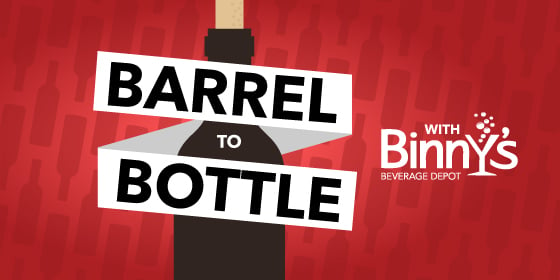 Winemaker Mike Kush has a lot of experience making wine in the Duoro region of Portugal, he joins Kristen Ellis and Jeff Carlin with a deep dive into the complex world of port wine. What differentiates a tawny from a ruby? Who declares a port wine is Vintage? And what is a late bottled vintage? Mike shares the knowledge he has acquired from spending over a decade on the ground in Portugal working with growers, making his own port wines, and exploring this versatile fortified wine. Port is always rich and sweet, just like this episode of Barrel to Bottle.
Have a question for Binny's Beverage Depot? Hit us on Twitter and you might win a $20 gift card toward your next purchase! Tweet @BinnysBev.
Want to attend an upcoming tasting or event? Check out our events page.