Main Content Starts Here
Barrel to Bottle Podcast: Episode 13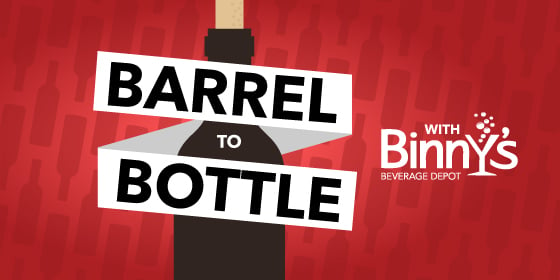 Can you pick up a glass of wine and in just one sip identify the grape, region, and even year it was produced? Kristen Ellis and Jeff Carlin try to wrap their heads around the process of becoming a Master of Wine. Joining the discussion this week on Barell to Bottle is half of the husband-wife team behind Chasing Harvest wines and MW candidate Mike Kush. Mike offers a first-hand account of just what it takes to prepare one of the most grueling exams in the world. Mike also talks about balancing his lofty goal of achieving a mastery in every facet of wine from viticulture, to vinification, to marketing & sales, and to global wine trends with his transhemispheric travels, chasing the perfect harvest.
Have a question for Binny's Beverage Depot? Hit us on Twitter and you might win a $20 gift card toward your next purchase! Tweet @BinnysBev.
Want to attend an upcoming tasting or event? Check out our events page.