Main Content Starts Here
Wine
|
September 17, 2017
Barrel to Bottle Podcast: Episode 1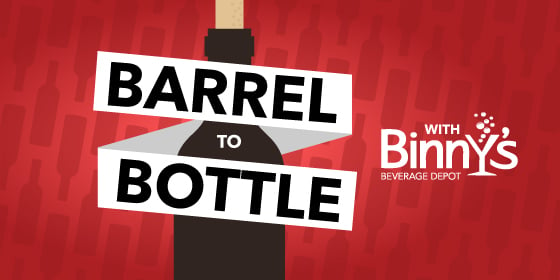 On the inaugural episode of Barrel to Bottle with Binny's Beverage Depot podcast, hosts Kristen Ellis and Jeff Carlin tackle one of the most common questions people have about wine: What should I drink and when? They discuss seasonality, food pairings, and tips for avoiding extra calories from wine. Plus, Kristen offers up some strategies for getting those who might be overwhelmed by Binny's the vast selection of wine or as she calls it, "shelf anxiety."
Have a question for Binny's Beverage Depot? Hit us on Twitter and you might win a $20 gift card toward your next purchase! Tweet @BinnysBev.
Want to attend an upcoming tasting or event? Check out our events page.