Main Content Starts Here
Barrel to Bottle: Naturally Lo-Alc Wines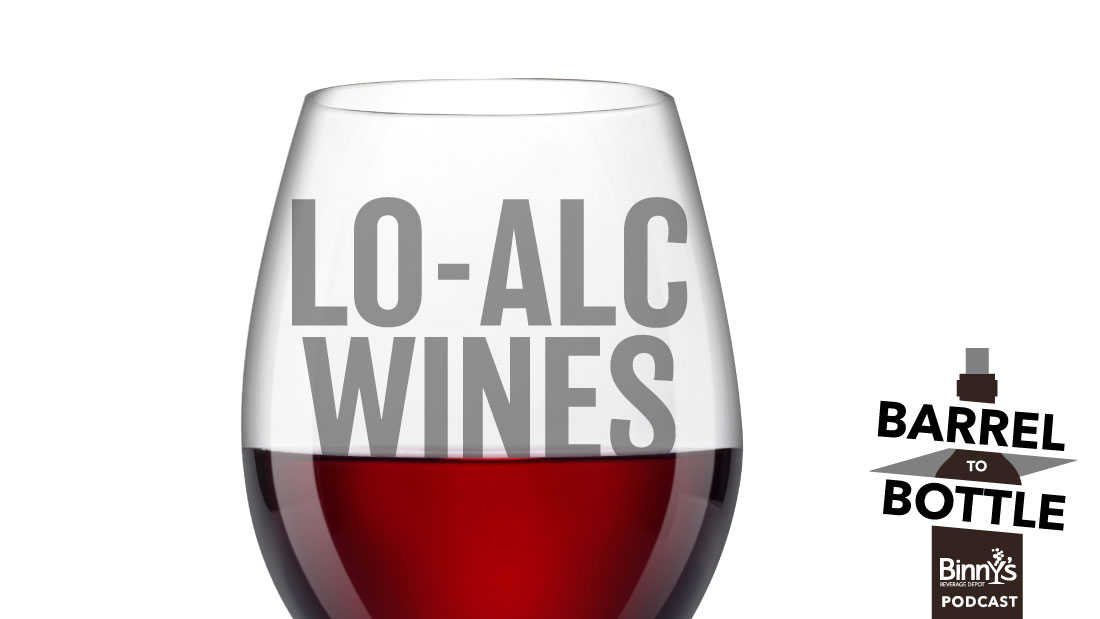 Maybe Dry January wasn't your thing, but you still want to cut back a little on the alcohol? Luckily, there have always been wines that were naturally low in alcohol, and infrequent contributor Jason brought five wines that are packed with flavor but not high too high in ABV. These are wines you can drink a couple of and not need to take a nap. These aren't gimmicky wines, they've always existed at this lower alcohol level.
Domaine De Pouy is made with Ugni Blanc and Colombard, two grapes you might recognize if you drink brandy. It's an aromatic, fruity wine that's refreshing without going overboard. This is a perfect summer wine that goes great with lighter summer food.
Binny's wine consultants love JJ Prum Riesling Kabinett 2020. It does have a bit of the sulfur/petrol quality typical in a lot of Rieslings, especially Prum's. This is not sulfur added during bottling though, it's the result of reductive winemaking. But it will blow off very quickly after it's opened. This is a wine Pat would definitely serve with turkey, although he hasn't actually had turkey since Thanksgiving. Rieslings also age incredibly well, even when it's a $30 wine.
We're heading back to France's Loire Valley and Olga Rafelt, which uses Cabernet Franc. Cab Franc might not be as familiar to some wine drinkers, but it's the parent of Cabernet Sauvignon and some of the best wines in the world use the grape in their blend.
Pax Mahle smells like cherry pie and fruit leather. There's a lot of ripe fruit in this wine, even though it's only 12.5% ABV. That's the magic of Syrah, you can grow them in cool or warm climates. This is as cool climate wine that hangs on the vine for a longer time, developing those fruit flavors.
The final wine is a Bordeaux from Saint Estephe. Laffitte Carcasset 2016 is 13% so it's a little bit of a cheat. But even at that ABV it's still not a bludgeon of fruit.
It's time for the Q&A portion of Barrel to Bottle. Yes, we still do this. If we answer your question, you'll get a $20 Binny's gift card. Jeff wants to know if you can use wine preservers to preserve to extend the life of spirits?
If you have a question for the Barrel to Bottle Crew about wine, spirirts or beer email us at comments@binnys.com, or reach out to us on Facebook, Twitter or Instagram. If we answer your question during a podcast, you'll get a $20 Binny's Gift Card!
If you like our podcast, subscribe wherever you download podcasts. Rate and review us on Apple Podcasts.