Main Content Starts Here
Barrel to Bottle: Justin Seidenfeld Protects the Heritage at Rodney Strong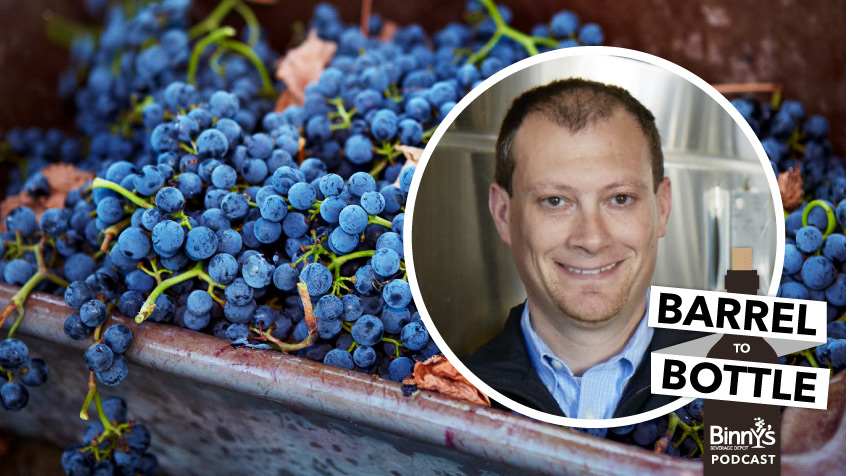 In the sixty years since its founding, Rodney Strong Vineyards has grown to near ubiquity in the world of wine. Director of Winemaking Justin Seidenfeld joins Greg and Binny's Head of Wine Barbara Hermann to speak to the historic importance of the winery, including the founding for the Russian River Valley and Chalk Hill regions. He shares how he uses a modern, state of the art winery and vineyard management to produce classically styled, consistent wines in large enough quantities to be available everywhere. And he shares his experience tasting holy s*** wines. Wines tasted include Rodney Strong Charlotte's Home Sauvignon Blanc, Chalk Hill Sauvignon Blanc, Sonoma County Cabernet Sauvignon and Russian River Valley Pinot Noir. Stick around for the Q&A segment, where Justin answers your question about harvesting grapes.
Have a question for Binny's Beverage Depot? Hit us on Twitter and you might win a $20 gift card toward your next purchase! Tweet @BinnysBev.
Want to attend an upcoming tasting or event? Check out our events page.