Main Content Starts Here
Barrel to Bottle: Jason Lede of Lede Family Wines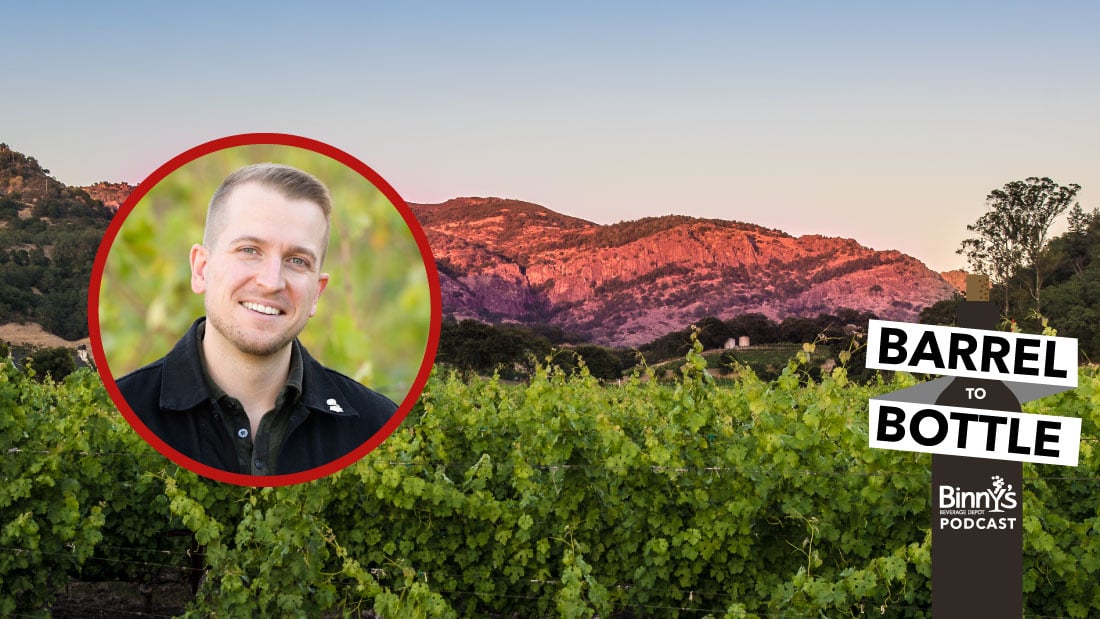 Jason Lede (LAY-DEE) grew up around wine. Living in Canada, his father Cliff was a Bordeaux collector. Eventually Cliff's collecting turned into opening a winery in Napa. Soon Jason was visiting the winery during summer breaks, then he was taking semesters off school to work the harvest. At that point, he was fully in on working in wine and that led him around the world before settling back at Lede Family Wines as Director of Communications.
All the wines at Cliff Lede are very heavily influenced by Bordeaux, even the Sauvignon Blanc. It is mostly Sauvignon Blanc, but also some Sémillon and Sauvignon Vert, which give the wine a richness and roundness like White Bordeaux wines. This wine is also fermented in stainless steel, concrete, and neutral oak, which is rare for the style.
FEL wines are a tribute to Cliff's mother Florence, who made homemade in Canada and sparked Cliff's lifelong love of wine. The FEL wines come from the Anderson Valley, which is 80-100 miles from Napa with a cooler climate but similar diurnal shifts like Napa. The FEL Chardonnay is naturally acidic, bright, and lifted instead of the classic buttery Chardonnay.
The Savoy Vineyard Pinot is a Cliff Lede-owned estate. The vineyard itself has been around since the early 90s. The fruit pops out of the glass, which comes from the California heritage clone vines. This wine smells amazing. To Jason, it takes him directly to the Anderson Valley.
The next wine is a very special one, the Cliff Lede 2019 Napa Valley Claret. This is an exclusive in Illinois at Binny's. Some of our buyers were out in Napa and fell in love with this wine. The Claret brings all the Cliff Lede appellations and vineyards in Napa Valley together in one wine. This wine will be available in Binny's stores very soon.
The most recognizable Cliff Lede wine, and the one Binny's probably sells the most of, is the Cliff Lede Cabernet Sauvignon. It's not 100% estate fruit, but it's close to that. It's a representation of their estate in the Stags Leap District. Some of the younger vines that don't make it into the Poetry wines end up in this wine.
Cliff Lede Poetry is their flagship wine. It is predominantly cabernet from their hillside vineyard, with its volcanic soils. These vines must work very hard to get ward in that soil, so the fruit is hyper-concentrated.
If you have a question for the Barrel to Bottle Crew, email us at comments@binnys.com, or reach out to us on Facebook, Twitter or Instagram. If we answer your question during a podcast, you'll get a $20 Binny's Gift Card!
If you like our podcast, subscribe wherever you download podcasts. Rate and review us on Apple Podcasts.