Main Content Starts Here
Barrel to Bottle: IPA III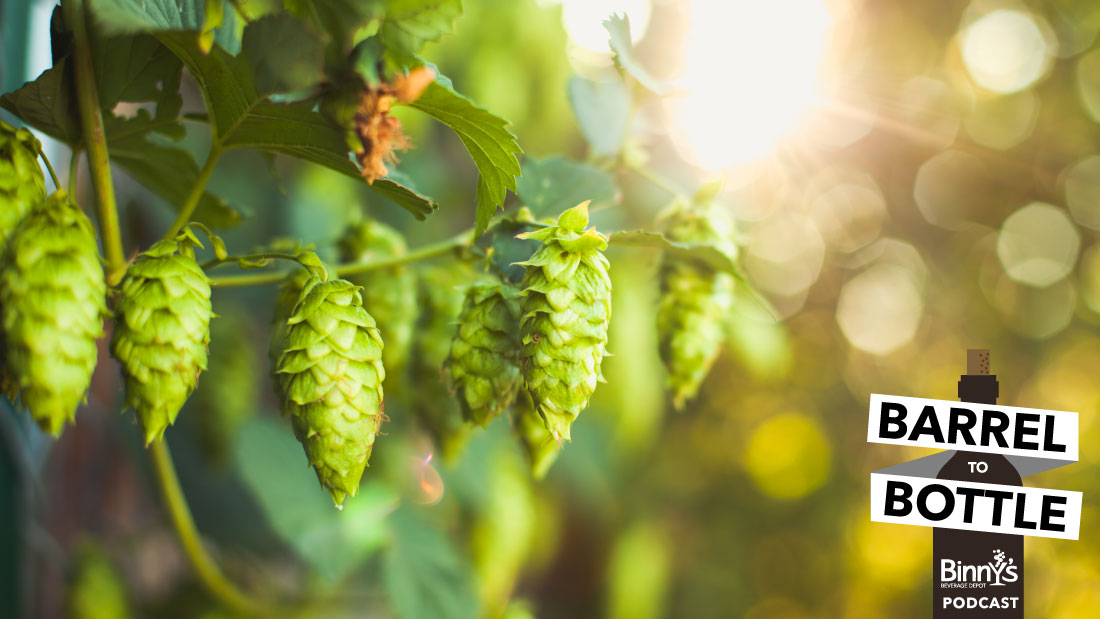 IPAs can be a bit polarizing. Some people love them, some people hate them. Some people miss the classic bitter IPAs, while some people love searching out the latest hazy IPA with some new, experimental hop combo they've never had before. The good news is there's still plenty of IPA out there for all tastes.
It can often be hard to make sense of the current state of IPA though. Some breweries put all their hop information on the packaging, while others are very cagey about the hop bill. Often it feels like all IPAs are the same, so it's helpful to look for different hop combos to understand the flavor profile better.
IPA is not just a monolithic category anymore. There are also double IPAs, triple IPAs, different grains, or different hops; if you come into a Binny's and say you like IPAs, hopefully one of our associates will ask you "OK, what kind?" Hazy IPAs have restrained bitterness but also are very aromatic with new, exciting hops. Lagunitas Stereohopic vol. 4 has those elements, but it's crystal clear. It has everything people like about hazies, but it's not hazy and heavy.
In terms of hoppy beers, Three Floyd's is one of the most famous breweries around. 50 Million Dollar Man has some pretty funny packaging, but little in the way of an actual description of the beer. If you're a person who thinks all IPAs are very similar, putting a better description on the packaging might be a way to differentiate yourself.
Western Mutant IPA from Oskar Blues lists all the hops and their country of origin on the side of the can. Like the Stereohopic beers, this is a new series of beers highlighting rotating hops. It too is a crystal-clear beer. The star of the show is Nelson Sauvin, which has very vinous qualities (hence its name)
Goose Island's Tropical Beer Hug is available in 19.2-ounce cans and is nearly 10% ABV. But it's also extremely juicy and it hides its alcohol very well. Once again, this is a beer that gives you all the things you love about hazy IPAs but it's not sludgy and heavy and filling.
Our next beer is all your fault…you the listener/customer. Your Gummy vol. 3 is Binny's latest collab with Noon Whistle, where we ask customers to pick the hop bill and fruit in this beer. Sometimes these hazy beers can be too sweet because of all the hops. But the addition of passionfruit, which is very sour, sneakily makes this into a more balanced beer.
Rounding things out today is Sierra Nevada Powder Day. In Roger's opinion, Sierra Nevada is one of the most consistent breweries in the country. There are always some of their beers that he loves more than others, but he's never disappointed in their beers.
If you have a question for the Barrel to Bottle Crew, email us at comments@binnys.com, or reach out to us on Facebook, Twitter or Instagram. If we answer your question during a podcast, you'll get a $20 Binny's Gift Card!
If you like our podcast, subscribe wherever you download podcasts. Rate and review us on Apple Podcasts.