Main Content Starts Here
Barrel to Bottle: Geoff and Marcy Larson of Alaskan Brewing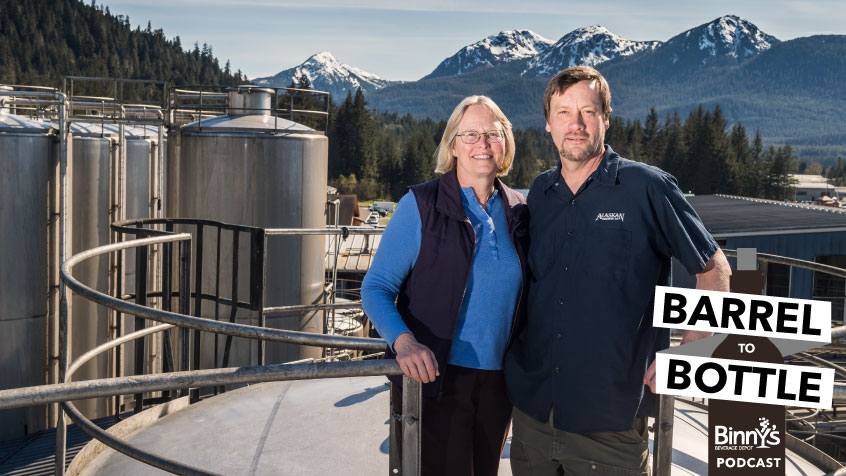 Geoff and Marcy Larson have faced many unique challenges brewing beer in landlocked Juneau, Alaska. In addition to a stable of core beers, they've branched out and kept up with the latest trends in craft beer.
Drink along at home with these beers:
Alaska Brewing Bonus Episode
We couldn't fit all our time with Geoff and Marcy Larson into our weekly episode, so we're sliding into your feed with a bonus ep. Hear about some of the other creative ways Alaskan Brewing has survived and thrived in the Last Frontier.