Main Content Starts Here
Barrel to Bottle Episode 62: HOPS!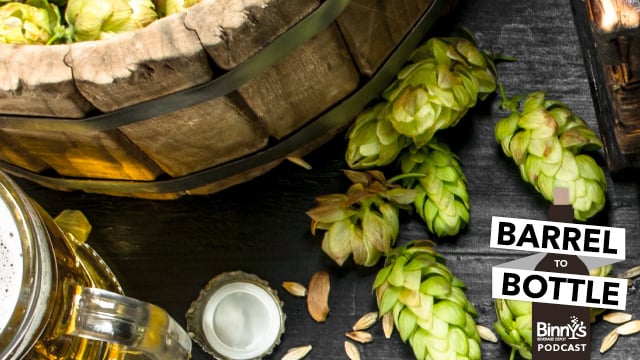 Autumn brings the annual hop harvest, which means it's time for fresh-hopped beer! Roger leads the Barrel to Bottle team through a flight of everything hoppy, from single hop pale ales through fresh hopped IPA's. Beers featured include Bell's Two Hearted Ale, SweetWater Mosaic, Lagunitas Super Cluster, Founder's Harvest Ale, Deschutes Chasin Freshies and Half Acre Now & Then. Stick around for the Q&A segment, when the team gets to talk about themselves, and their favorite beer styles.
Have a question for Binny's Beverage Depot? Hit us on Twitter and you might win a $20 gift card toward your next purchase! Tweet @BinnysBev.
Want to attend an upcoming tasting or event? Check out our events page.