Main Content Starts Here
Barrel to Bottle Episode 60: Bubbles for the Holiday - or Anytime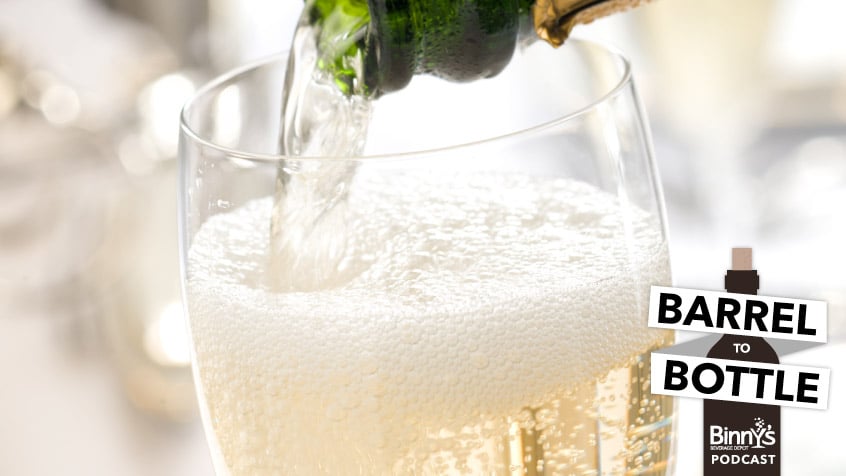 When you think celebration, think Champagne! But it works well on any Tuesday night as well. The Barrel to Bottle team tastes through six sparklers from around the world, including Aubry Le Nombre d'Or, Louis Bouillot Cremant de Bourgogne, Schramsberg Blanc de Blancs, Segura Viudas Heredad Brut Reserva, and a pairing of Fossetta Prosecco and Bollinger Special Cuvee. Plus, stick around for the Q&A segment, when the team offers their favorite Friendsgiving wines.
Have a question for Binny's Beverage Depot? Hit us on Twitter and you might win a $20 gift card toward your next purchase! Tweet @BinnysBev.
Want to attend an upcoming tasting or event? Check out our events page.