Main Content Starts Here
Barrel to Bottle Episode 48: Can You Dig it?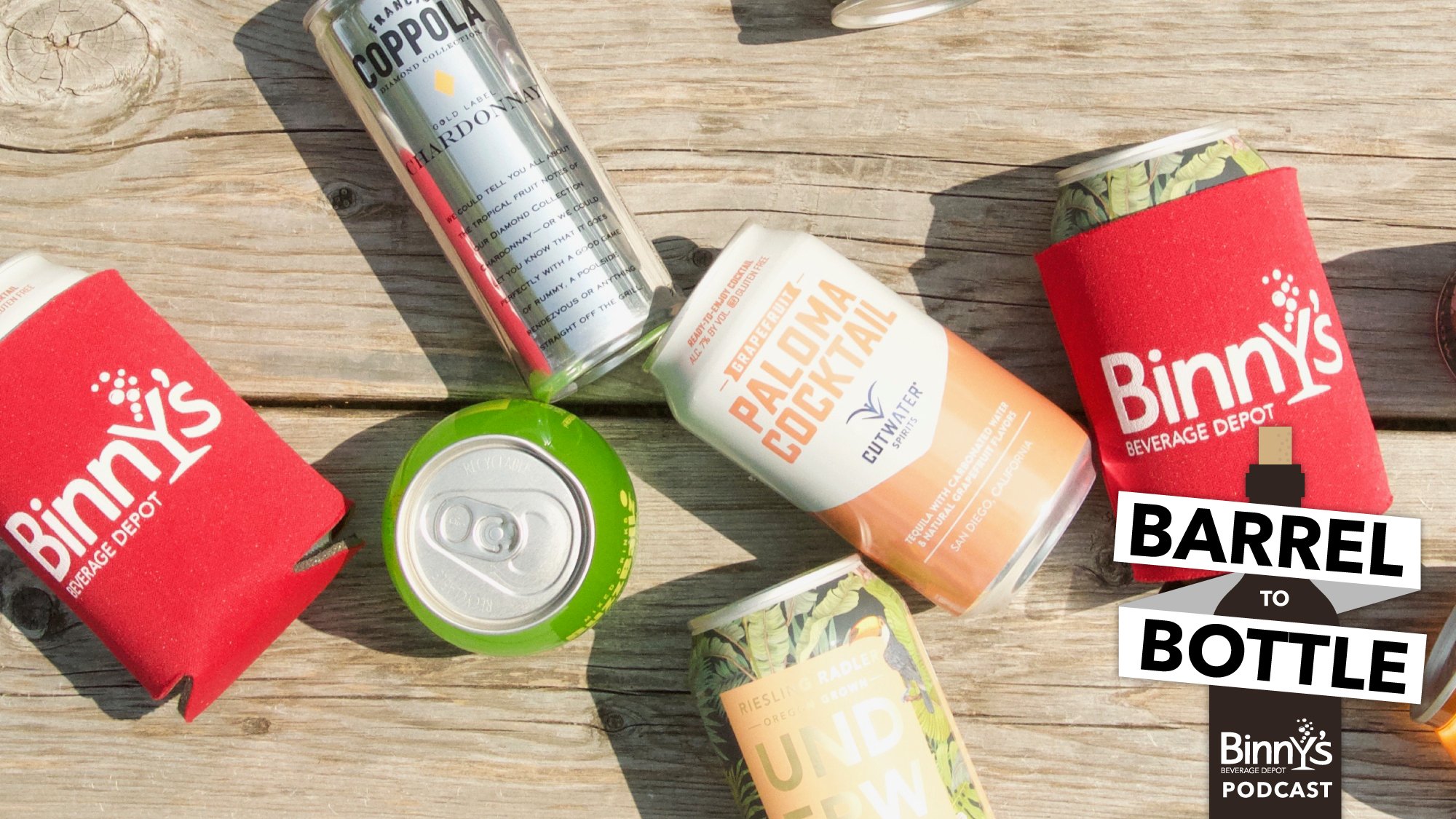 Cans aren't just for beer! These days, innovative wineries and distilleries are joining breweries in packaging their beverages in this portable, lightweight and environmentally friendly aluminum container. The Barrel to Bottle crew breaks convention and tastes a collection of wines, cocktails and more from cans. Things get weird. Plus, stick around for this week's Q&A segment, when the team tackles your question about rose wine.
Have a question for Binny's Beverage Depot? Hit us on Twitter and you might win a $20 gift card toward your next purchase! Tweet @BinnysBev.
Want to attend an upcoming tasting or event? Check out our events page.