Main Content Starts Here
Barrel to Bottle Episode 47: Adjuncts!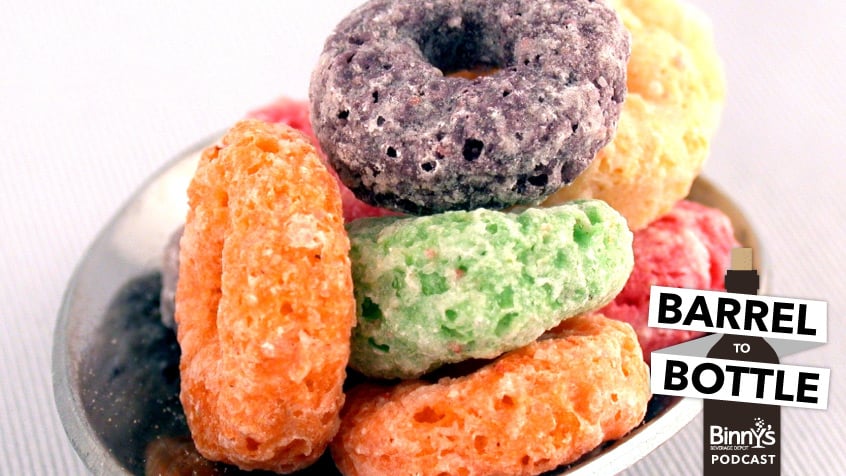 Beer is simple - just water, barley, hops and yeast, right? These days, breweries are adding all kinds of stuff to their beer, from fruit and spices all the way through candy and breakfast cereal. Roger leads the Barrel to Bottle crew through an epic tour and blind tasting across the spectrum of adjuncts in beer. And stick around for this week's double Q&A segment, where the team tackles two listener questions.
Have a question for Binny's Beverage Depot? Hit us on Twitter and you might win a $20 gift card toward your next purchase! Tweet @BinnysBev.
Want to attend an upcoming tasting or event? Check out our events page.