Main Content Starts Here
Barrel to Bottle Episode 46: California Wine with Benziger and Concannon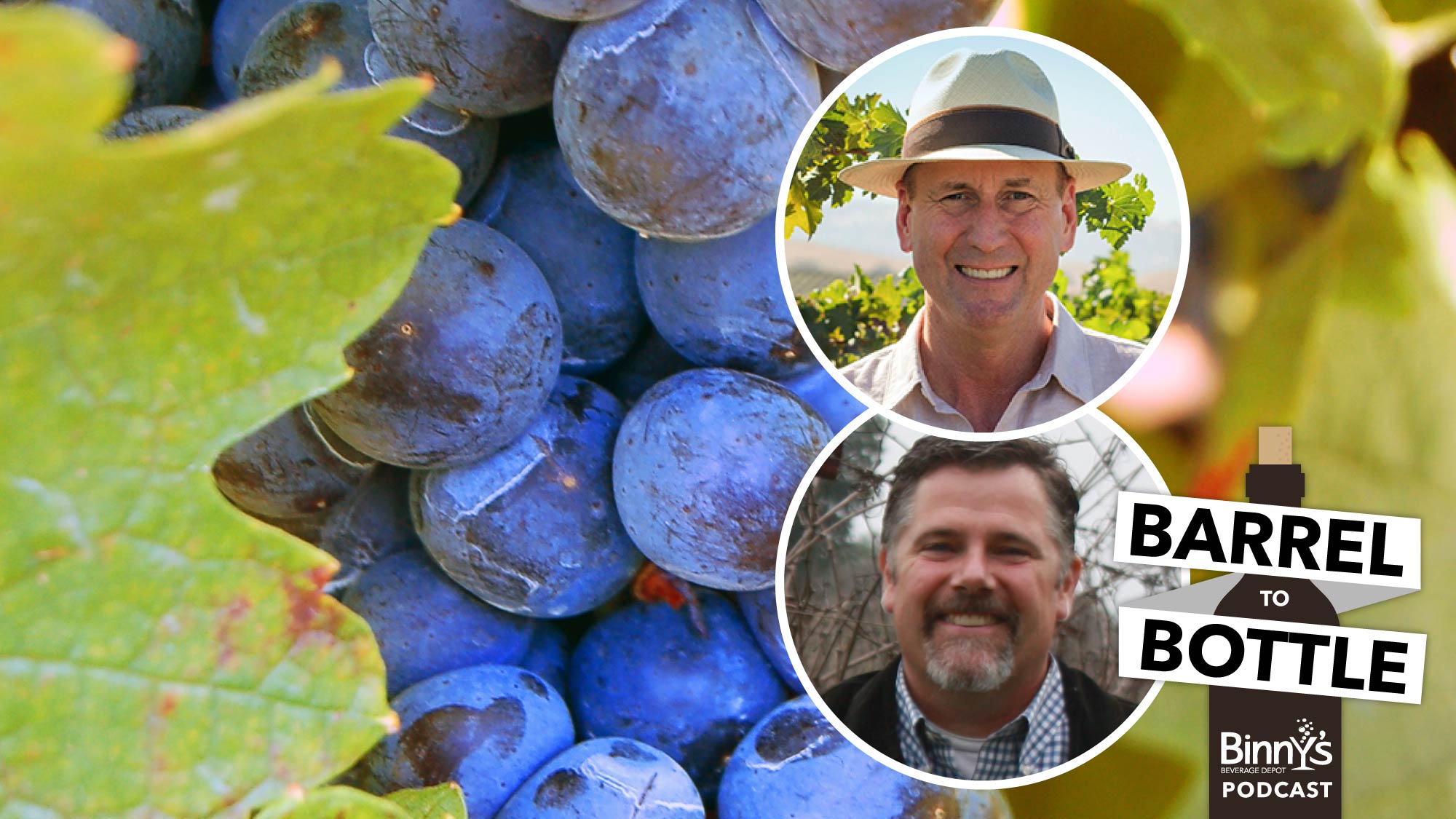 This week on Barrel to Bottle, Kristen and Greg sit down with two VIPs of California wine, Chris Benziger and John Concannon. Chris Benziger carries the tradition of his family's winery into the next generation, with all of Benziger's releases certified sustainable, organic or biodynamic. John Concannon is an advocate for environmental stewardship and sustainability. As a fourth generation vintner, he is hoping for a future as bright as his family's rich legacy: from bottling the first petite sirah in 1961, to importing key cab clones from Chateau Margaux in 1893 that is now found throughout California. Plus, Chris and John stick around to help with this week's customer Q&A about wine in cans.
Have a question for Binny's Beverage Depot? Hit us on Twitter and you might win a $20 gift card toward your next purchase! Tweet @BinnysBev.
Want to attend an upcoming tasting or event? Check out our events page.