Main Content Starts Here
Barrel to Bottle Episode 42: Prost! to Pilsner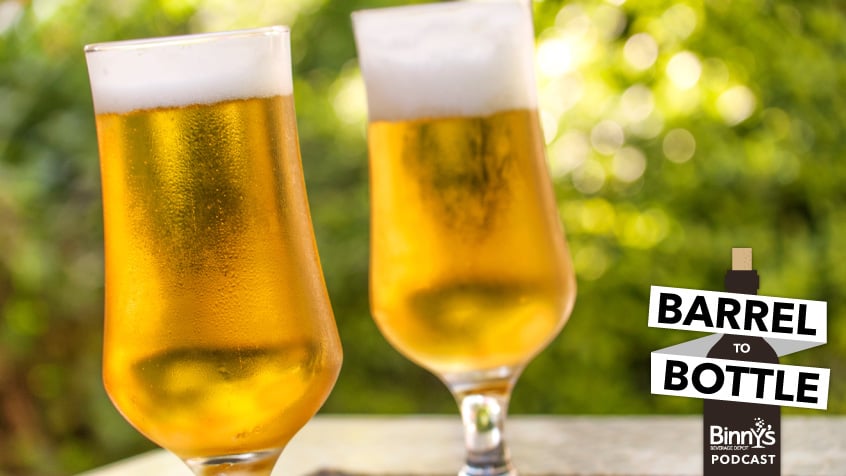 When anyone mentions beer, the first thing that comes to mind is probably Pilsner - the brilliantly golden, effervescent and refreshing style. Born in Bohemia, Pilsner has become one of the most widely brewed and recognized styles of beer in the world. The Barrel to Bottle crew covers everything Pilsner, from classic Czech and German examples to heavily hopped American favorites. And in a customer Q&A segment, Roger answers your question about Sierra Nevada's influence on the craft beer scene. Prost!
Have a question for Binny's Beverage Depot? Hit us on Twitter and you might win a $20 gift card toward your next purchase! Tweet @BinnysBev.
Want to attend an upcoming tasting or event? Check out our events page.