Main Content Starts Here
Barrel to Bottle Episode 39: Uncle Nearest with Fawn Weaver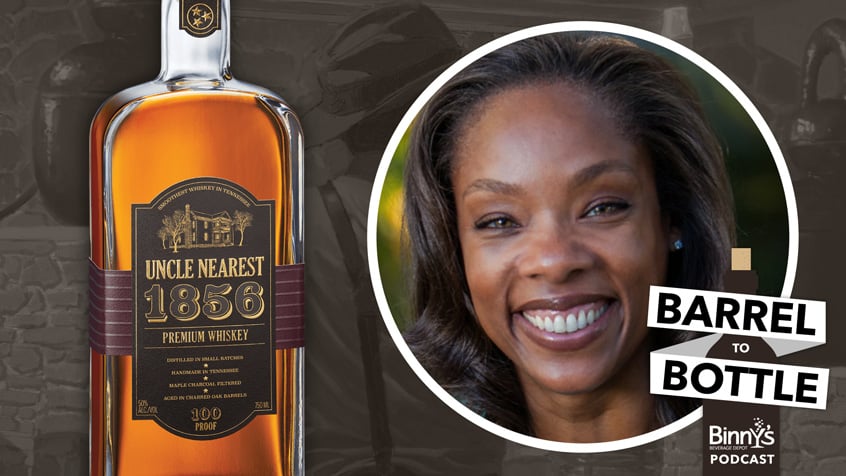 The difference between history and legend is sometimes murky. Whiskey insiders were shaken to learn that the long held story of Jack Daniel's wasn't exactly true. The legendary distiller actually learned his craft from a slave - Nathan 'Uncle Nearest' Green. Author and historian Fawn Weaver joins the Barrel to Bottle crew to share Green's story, his impact on distilling, and about the research and experiences that led her to launch Uncle Nearest 1856, a new award-winning Tennessee whiskey.
Have a question for Binny's Beverage Depot? Hit us on Twitter and you might win a $20 gift card toward your next purchase! Tweet @BinnysBev.
Want to attend an upcoming tasting or event? Check out our events page.