Main Content Starts Here
Barrel to Bottle Episode 30: On the Road at World of Whiskies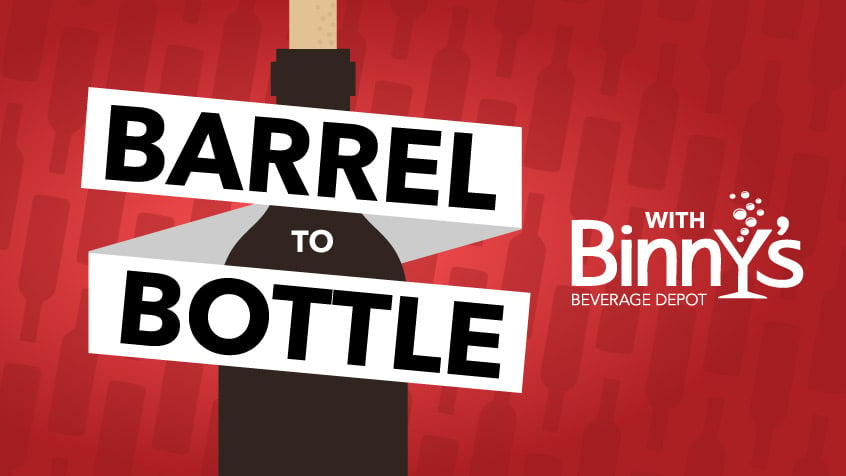 This week on Barrel To Bottle with Binny's Beverage Depot, Kristen Ellis and Jeff Carlin present the third installment of their Whiskey Week series, this time on the road at World of Whiskies 2018, to bring you incredible conversations with some of the greatest minds at the forefront of distilling, Kristen and Jeff offer a sampling of some of the 200+ offerings at one of the largest whiskey tasting in America. First up, Johny Barbosa from Far North Spirits highlights a unique partnership with the University of Minnesota in the pursuit of the perfect rye for making whiskey.
Founder of Oppidan Spirits, Jeff Walsh talks about his fractionally blended solera aged bourbon and Islay barrel-finished bourbon. Next on the docket, World Class Bartender of the Year Charles Joly discusses his dedication to creating quality cocktails and his passion for Crafthouse Cocktails. Representing Glendalough Distillery, Lorna Rumley presents Ireland's gift to the world, poitín and it's history dating back to 584AD. Then, Dan Farber(Owner of Osocalis Brandy) uses his fine-tuned palate to highlights the crossroads between whiskey and brandy blending. Turner Wathen taps into his family's five generations of whiskey making to present a new kind of spirit the blends rum and bourbon, which he distributes under the Fortuitous Union label. Finally, Victoria Fitzsimmons from Quincy Street Distillery offers up some terrific barrel-aged gins.
Have a question for Binny's Beverage Depot? Hit us on Twitter and you might win a $20 gift card toward your next purchase! Tweet @BinnysBev.
Want to attend an upcoming tasting or event? Check out our events page.