Main Content Starts Here
Barrel to Bottle Episode 25: The Wide World of Gin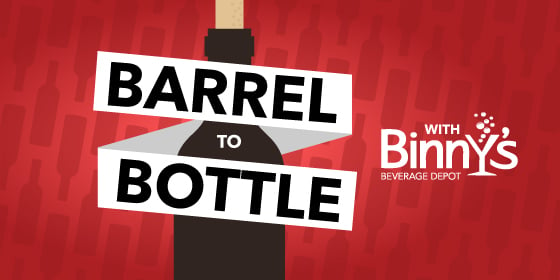 This week on Barrel To Bottle with Binny's Beverage Depot, Kristen Ellis and Jeff Carlin sit down with a co-founder of Scofflaw and gin aficionado Danny Shapiro to talk about the often misunderstood world of gin, as he offers a guide to tasting the complexities of quality gin. Working his way through three distinct categories of gin, Danny tastes through three unique examples: Sipsmith, Nikka Coffey, Scofflaw Old Tom. Also on the docket, recipes for three great gin cocktails that will make you rethink the way you drink gin.
Have a question for Binny's Beverage Depot? Hit us on Twitter and you might win a $20 gift card toward your next purchase! Tweet @BinnysBev.
Want to attend an upcoming tasting or event? Check out our events page.