Main Content Starts Here
Barrel to Bottle Episode 22: Wine Talk with Paul Hobbs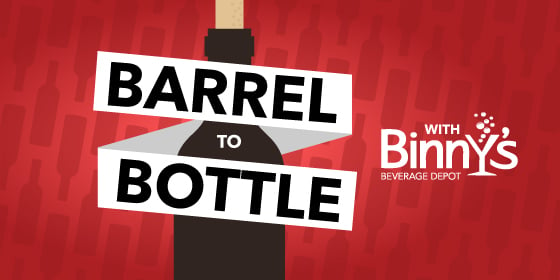 This week on Barrel to Bottle with Binny's Beverage Depot, hosts Kristin Ellis and Jeff Carlin share Kristin's one-on-one conversation with acclaimed winemaker Paul Hobbs. Paul shares stories about his work on Opus One, globetrotting around the world learning about wine, his time in Argentina and Chile helping to bring the South American wine industry into the modern era, and why he prefers Sonoma County's laidback culture over Napa's commercial scene.
Have a question for Binny's Beverage Depot? Hit us on Twitter and you might win a $20 gift card toward your next purchase! Tweet @BinnysBev.
Want to attend an upcoming tasting or event? Check out our events page.