Main Content Starts Here
Barrel to Bottle Episode 21: All Things Cider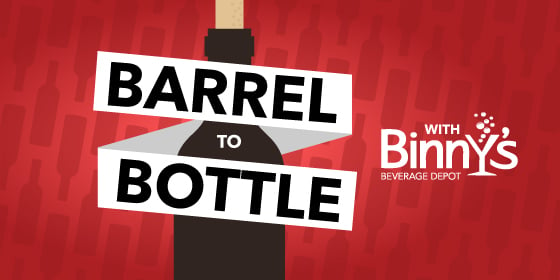 This week on Barrel to Bottle, Kristen Ellis and Jeff Carlin look at all things cider. Cider Director / Floor Manager for The Northman in Chicago, Brian Rutzen aka "CiderBrian" dives into the ever-growing world of cider to explain cider's historical roots, common misconceptions about cider, and to taste some unique styles. Roger Adamson (Beer Buzz) also joins the conversation with a look at how modern cider production mimics the American beer scene. Want to discover cider for yourself? Check out the 6th annual Cider Summit Chicago.
Have a question for Binny's Beverage Depot? Hit us on Twitter and you might win a $20 gift card toward your next purchase! Tweet @BinnysBev.
Want to attend an upcoming tasting or event? Check out our events page.