Main Content Starts Here
Barrel to Bottle: Czech Out These Beers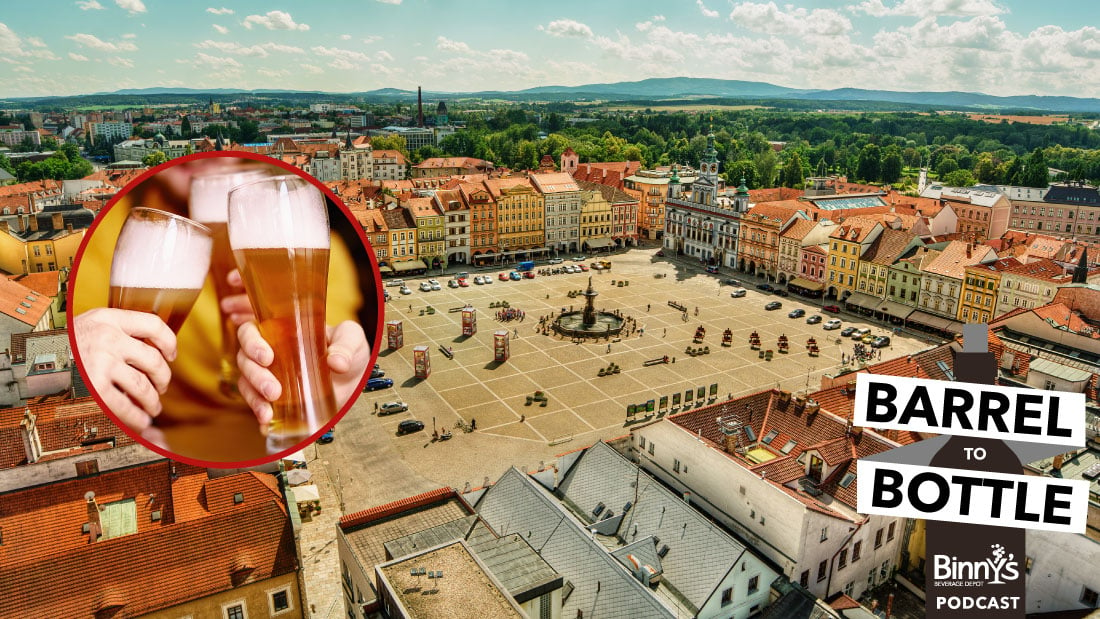 Roger put some real time and effort into this week's episode of Barrel to Bottle, all about Czech Pilsners. He's also asking Greg to be on his best behavior since he usually doesn't like these kinds of beers. Roger has long encouraged listeners to check out lagers and more and more local breweries are making pilsners, so it's never been easier to czech these beers out.
The Pilsner beer style originated in what is now the Czech Republic. It's a style that has been embraced by the world/stolen by the Germans. Geographically, this entire area was once known as Bohemia, so it makes sense that there's crossover between modern Czech and German beers.
The first beer today Pilsner Urquell. Urquell means original because it was the first Pilsner made in Pilsen. The best thing about Pilsner Urquell now is that it's finally available in cans. That means you can enjoy this beer without the trademark skunkiness that has plagued this style for decades. Pilsner Urquell, like many beers in the style, is quite hoppy.
Czechvar has quite a history. It's a state-owned brewery and in most of the world it's known as Budvar. That's because it's from the town of České Budějovice, Budweis in German. Because of that name, the beer has been locked in a legal battle with Budweiser for over 100 years. It is now also available in cans and today we're going to compare the can and green bottle. The difference is stark.
Next up is Praga, which is unfortunately still in green bottles. The reason that green glass is so bad for beer is that the light struck off-flavor can occur incredibly fast. It can happen if you're drinking a draft beer outside in a matter of minutes. The green glass just amplifies the sunlight.
Samson is another beer brewed in České Budějovice, so technically a Budweiser. The brewery was purchased by In-Bev, so they could have their own Budweiser-style beer. But it's still called Samson, because that was what it was called when Communists controlled the country.
Finally in the light Czech lager category is BrouCzech. It's a very old school brewery that still malts their own grain. We're back in cans now, and we're getting a much better beer because of it. Greg is starting to wonder if the reason he doesn't like lagers is because of green bottle skunk.
Dark Czech beers are another style that many microbrewers have embraced recently. The best thing about the style is that they have the richness of stouts and porters but with the levity of a lager. They're low in alcohol and light in body. Praga Dark and Samson Dark are the kind of beers that prove that not all dark beers are heavy beers.
BrouCzech Dark is not available in cans but is available in brown bottles. You can drink this beer in the mid 50s, it will really open up when it's not ice cold. It's the most complex beer of the day, but it's a little sweet.
If you have a question for the Barrel to Bottle Crew, email us at comments@binnys.com, or reach out to us on Facebook, Twitter or Instagram. If we answer your question during a podcast, you'll get a $20 Binny's Gift Card!
If you like our podcast, subscribe wherever you download podcasts. Rate and review us on Apple Podcasts.