Main Content Starts Here
Barrel to Bottle: Cans: Reloaded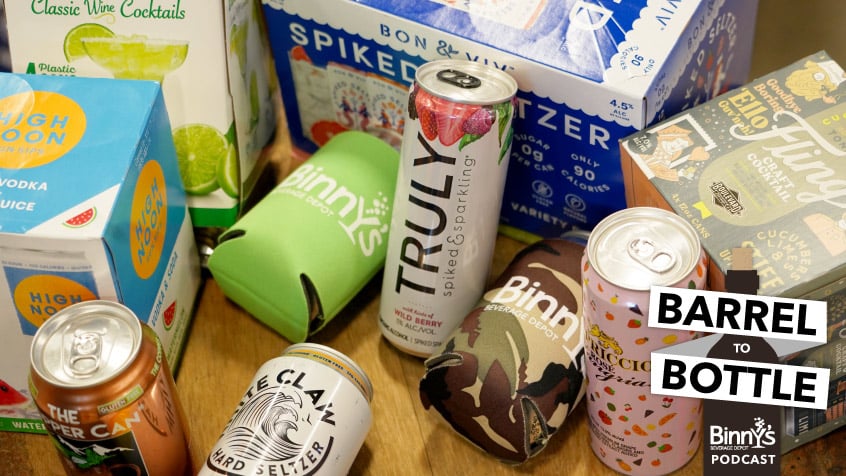 CAN. YOU. DIG. IT? Team Truly or Team White Claw? Since the last time the Barrel to Bottle crew covered this topic, cans have blown up. Binny's stores have stacks on stacks on stacks of hard seltzers, hard waters and canned cocktails, and there are new products every week. And don't forget about canned wines either! How did we get here? What are these things exactly? All of your questions will be answered, plus wind down your summer with some warm weather drink recs during the Customer Q&A.
Have a question for Binny's Beverage Depot? Hit us on Twitter and you might win a $20 gift card toward your next purchase! Tweet @BinnysBev.
Want to attend an upcoming tasting or event? Check out our events page.
Here's what we sampled on this week's episode: