Main Content Starts Here
Barrel to Bottle: Bourbon County Brand Stout 2021 Preview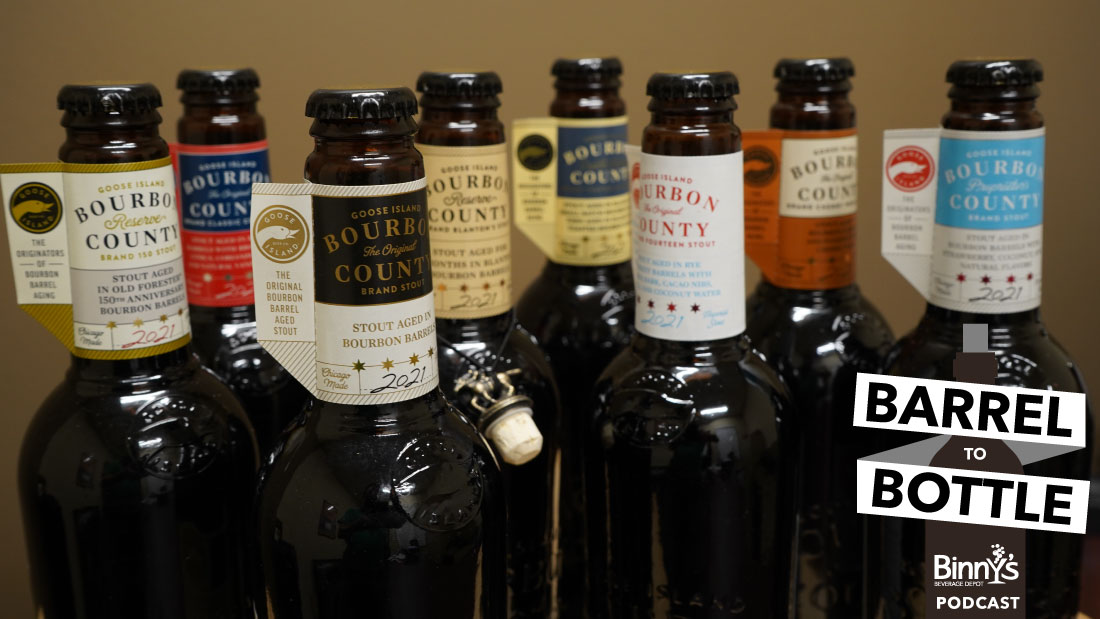 We were lucky enough to get a sneak preview of this year's Bourbon County Brand Stout line-up. Goose Island sent us all eight beers and walked us through the process of creating and brewing these beers. Then we jumped on mic to share our thoughts on each of this year's offerings. For more information on how to sign-up for this year's raffle, click here.
If you have a question for the Barrel to Bottle Crew, email us at comments@binnys.com, or reach out to us on Facebook, Twitter or Instagram. If we answer your question during a podcast, you'll get a $20 Binny's Gift Card!
If you like our podcast, subscribe wherever you download podcasts. Rate and review us on Apple Podcasts.