Main Content Starts Here
Barrel to Bottle Bonus Episode: Game of Thrones Single Malts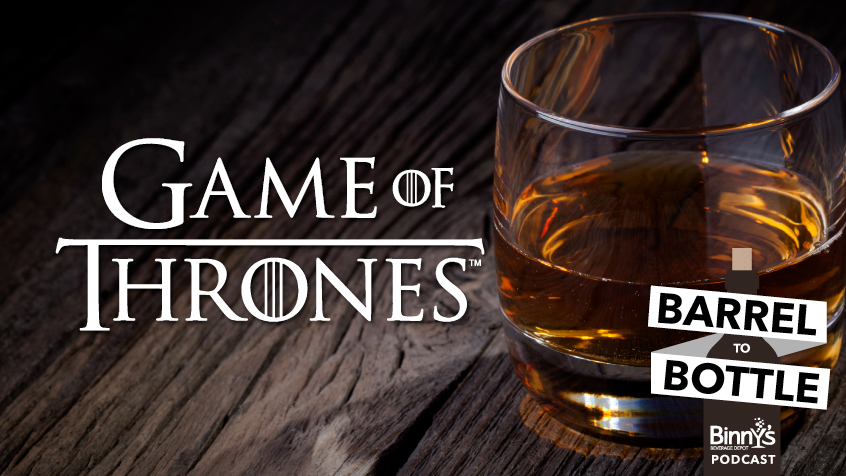 Brace yourselves, Game of Thrones Scotch is coming. In the middle of recording the recent two-part "All the Islay" podcast, the Whiskey Hotline's Brett Pontoni wandered off. And when he wandered back into the room, he had news about the upcoming Game of Thrones single malt releases. Listen as the Barrel to Bottle crew reacts to the news and shares specifics about each bottling. Game of Thrones Scotches are coming, and you won't have to pay the iron price.
Have a question for Binny's Beverage Depot? Hit us on Twitter and you might win a $20 gift card toward your next purchase! Tweet @BinnysBev.
Want to attend an upcoming tasting or event? Check out our events page.