Main Content Starts Here
All the Ways to Rosé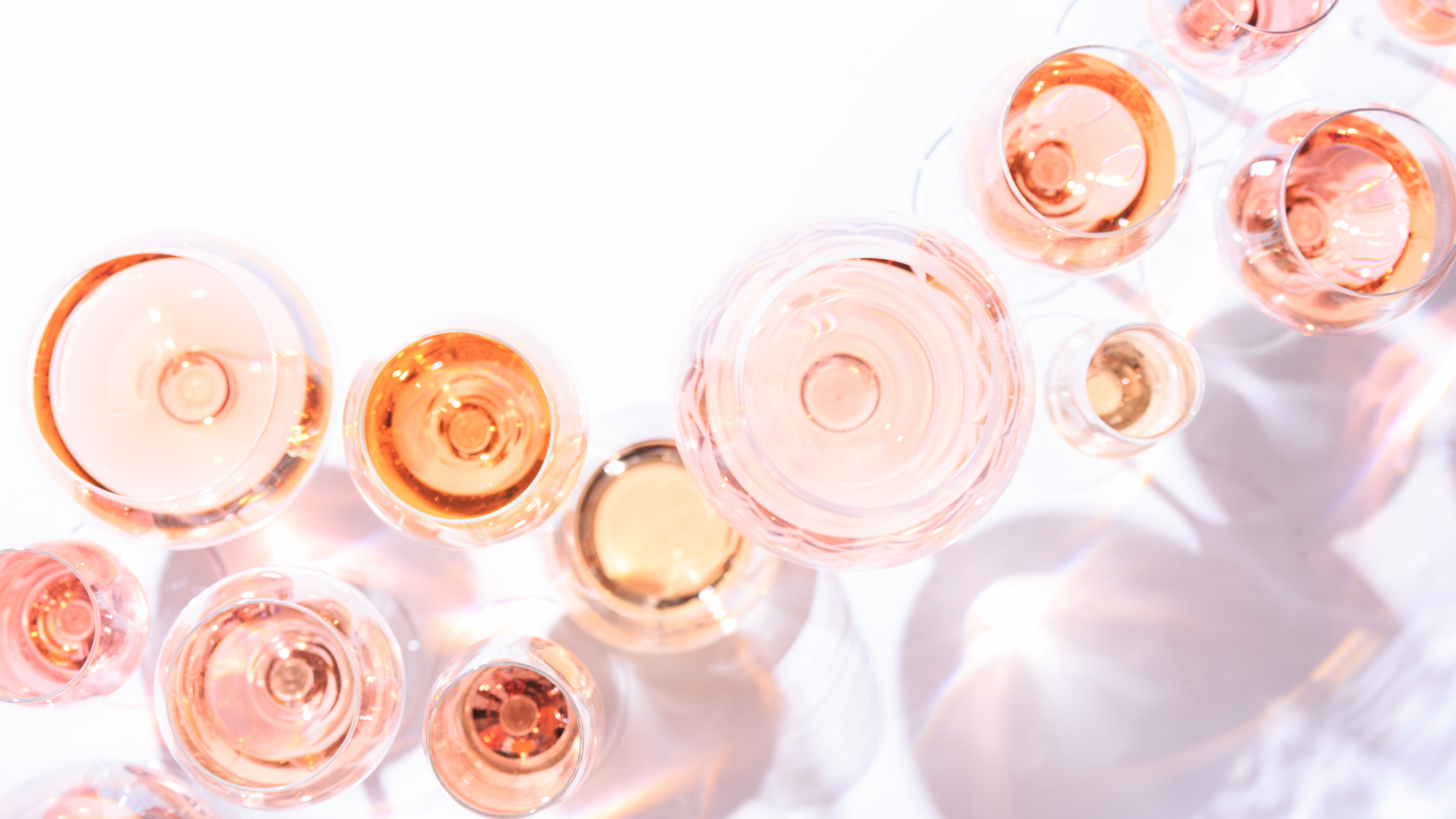 It's that time again, the frigid winter winds make way for the pleasant breezes of spring, and everything seems to come back to life. In the industry, we know it as rosé season. You may start to notice the selections expand, filled with rosy hued wines from various regions. The difference between selections is not always clear, so we're here to discuss some of the more popular regions creating rosé today.
Provence: Found in southeastern France, Provence is known for rosés with refreshing flavor and light color. There are four major appellations but you're probably most familiar with Bandol and Côtes de Provence. Bandol tends to favor the mourvèdre grape, giving these wines structure and a little spiciness. These are often age-worthy, mineral and earth driven rosés of the highest quality. Côtes de Provence, unlike most appellations, is not one contiguous area of vineyards but rather many areas spread out over 50,000 acres. Because of this, wines from this appellation are subject to various climates and terrains resulting in a wide range of quality. The most common grapes used are grenache and cinsault. These wines are earthy, sometimes with sharp flavors, but remain light and refreshing to enjoy all summer long.
Tavel: Found in France's Rhône Valley, Tavel is the only wine producing region in Rhone Valley to exclusively make rosé. The area uses the same varieties as the rest of the valley- grenache, mourvèdre, and syrah with grenache being the focus. Rosés from this region are known for their dark color and berry flavors, yet these wines are bone dry with a bigger tannin structure than most rosé. Wines from Tavel are generally not meant for aging and should be drunk sooner than later, so pop the cork!
Rioja: Found in the northeastern region of Spain, Rioja is known for its reds. The region's rosés aren't as well-known as those from France but can be every bit their equal in quality. While several grapes can be used, the Spanish rosés most often found on Binny's shelves are made with garnacha or tempranillo. Rosés from Rioja tend to be fresh and light, with strawberry and watermelon notes. These wines are still dry, but an elegant fruitiness carries throughout.
Tuscany: Found in northern Italy, this region is, like Rioja, mostly known for its powerful and high-end red wines. Producers use a variety of grapes in this area, but sangiovese, a native grape, and cabernet sauvignon are the two heavy hitters. Sangiovese is used for most of their rosé production as the grape's acidity can make it easy to use for a variety of production methods. Rosé from sangiovese usually has savory qualities with a strong minerally backbone and soft berry notes.
California and the Pacific Northwest: Domestic rosés made with pinot noir or cabernet sauvignon are most commonly produced in California or the Pacific Northwest. Pinot noir is known for its fruit forward characteristics. In California rosés made with pinot noir present strawberry, melon, and peach balanced with bright acidity. From the Pacific Northwest, expect a wine with more French influence, as described earlier, displaying similar fruit notes of raspberry, melon, and sometimes tropical fruit with a stony, mineral finish. Rosés made from cabernet sauvignon bring more depth and darker fruits, generally. In California it's common to get notes of black cherry, raspberry, and blackberry. From the Pacific northwest expect red berries, and earthy notes like dried flowers or black tea.
Now that you're fueled by knowledge, go out and grab a new bottle of rosé and kick off your spring the right way. Cheers.