Main Content Starts Here
A Wild Collaboration Introducing Paw² Prints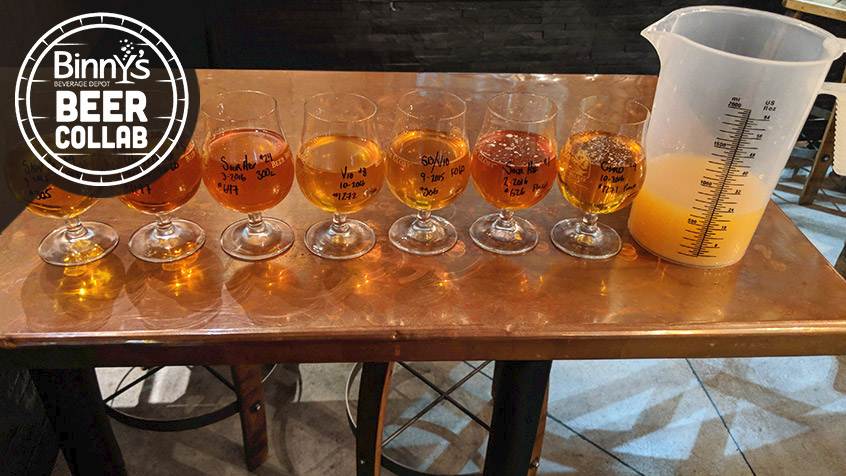 To celebrate our 70th Anniversary, we headed to Firestone Walker's Barrelworks facility, home to their award winning wild and sour ales. Our goal - to blend California terroir with a tropical treasure of the Midwest, the paw paw fruit. We're proud to announce the arrival of this collaborative project, Paw² Prints. This blend of young and old barrel aged wild ale bursts with tropical aromas and flavors. A refreshingly complex ale - that showcases the rarely recognized, yet perplexingly delicious paw paw.

Never heard of a paw paw? People have been eating this unique fruit for centuries, yet it remains a relative mystery to most. It's native to the Midwest, yet its custardy interior delivers big tropical flavor, including pronounced mango and banana - leading to some interesting nicknames like the hoosier banana and hillbilly mango.

To Firestone Walker's credit, when we suggested brewing a beer with this bizarre fruit, they were up to the challenge. After searching far and wide, they finally acquired 600 pounds of paw paw puree from Nash Nurseries in Owosso Michigan that they added to saison and laid to rest. Months later we headed out to California for a taste.

Firestone Walker's Barrelworks facility is a beauty to behold. Samples of various wild ales were drawn from a multitude of wooden barrels of all shapes and sizes. The blending process was a meticulous one. We carefully measured out samples of our fruited saison and began to mix, ultimately leaning towards a particularly delicious Sauvignon Blanc barrel.

With so many delicious beers at our fingertips, it was hard to know when to stop tinkering with the blend. Then the earth began to shake beneath our feet, and we watched as stacks of barrels sway gently from side to side. A 5.3 magnitude earthquake off the Channel Islands sealed the deal. A seismic affirmation that our work here was done.

Needless to say, this was an experience we will never forget. A big thank you to David Walker, Jim Crooks, Jeffers Richardson and all the hardworking members of the Firestone Walker team. For your generosity of spirit, brewing prowess, and impeccable cellarmanship – we raise a glass of Paw² Prints. Beer Before Glory!