Main Content Starts Here
A Binny's and Hyde Park Institution - Barrel to Bottle Interviews Longtime Binny's Wine Guru Gregory Fulham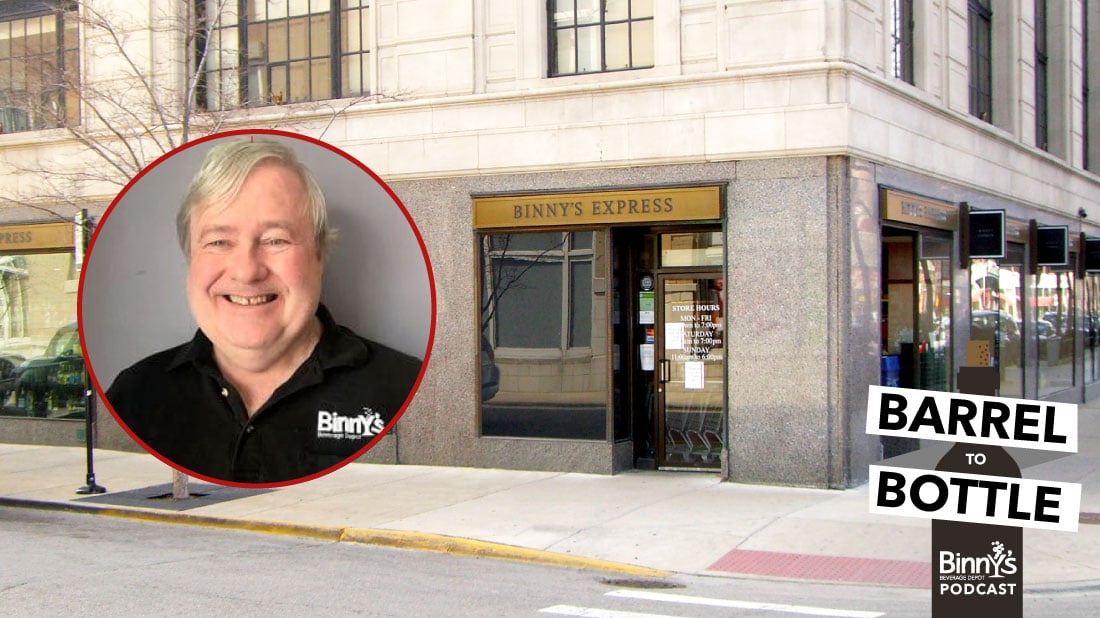 photo courtesy of Patty McNamara
This week on Barrel to Bottle, we're sitting down with retiring wine consultant Gregory Fulham. Gregory has been with Binny's for the better part of the last four decades. In that time, he's become both a Binny's institution and a Hyde Park institution.
In celebration of his retirement, we're opening wines from two of his favorite varieties: Riesling and Port.
Gregory's other recommendations include:
If you have a question for the Barrel to Bottle Crew, email us at comments@binnys.com, or reach out to us on Facebook, Twitter or Instagram. If we answer your question during a podcast, you'll get a $20 Binny's Gift Card!
If you like our podcast, subscribe wherever you download podcasts. Rate and review us on Apple Podcasts.