Main Content Starts Here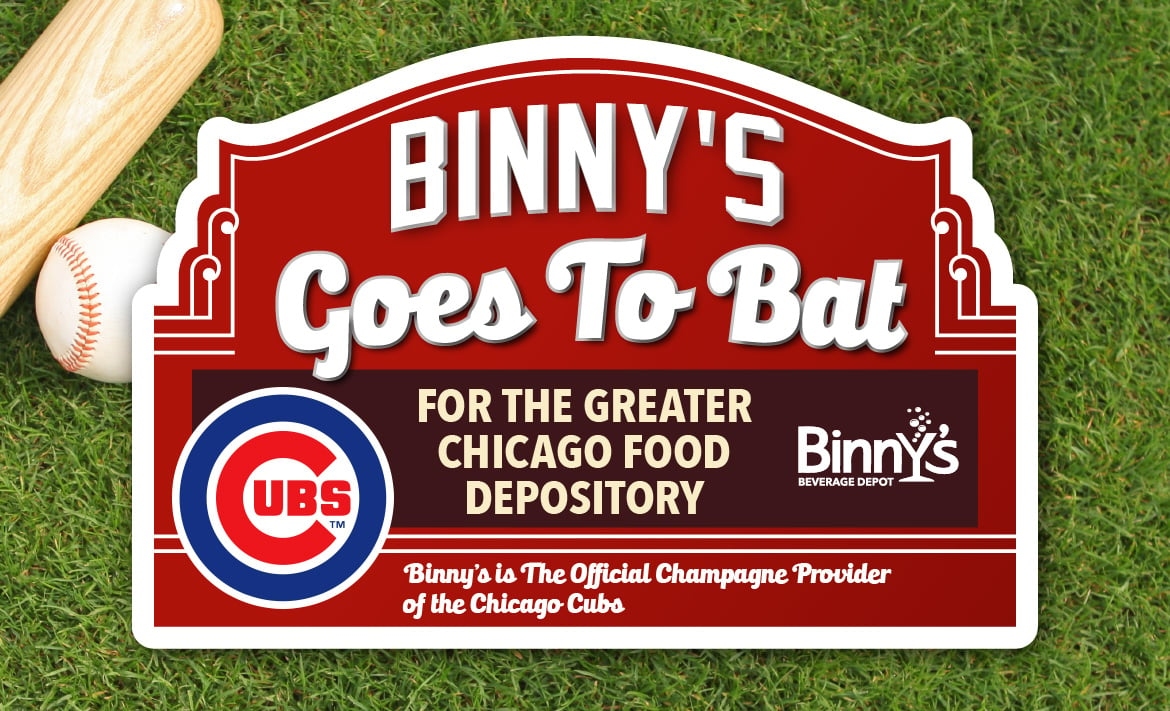 Binny's Will Donate $100 to the Greater Chicago Food Depository every time the Cubs Lead-Off Man Gets A Hit.
2022 Season Total

Cubs Lead-Off Hits

36

=

Binny's Contribution

$3,600
Binny's Beverage Depot has teamed up with the Greater Chicago Food Depository for Binny's Goes to Bat. Binny's has pledged to donate $100 for every time the Cubs' lead off batter gets a hit in the first inning of every Cubs game.
Each year, the Food Depository serves more than 812,000 men, women and children – 1 in 6 – in our community. Every donation will help provide food for Chicagoland families struggling with hunger. You can help by making a donation to this campaign.