Main Content Starts Here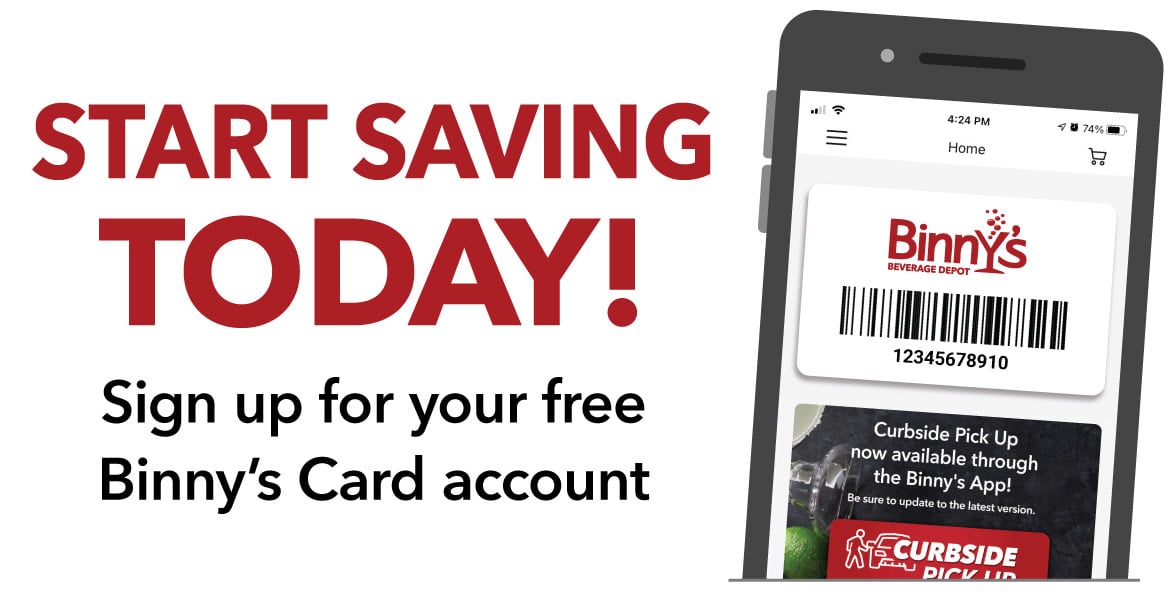 EARN $10 REWARDS
for every $500 of eligible wine purchases


GET OUR LOWEST PRICE
on products across the store


COUPONS & HOT DEALS
in your inbox, on items you want


RECEIVE A 10% DISCOUNT
on mixed cases of eligible wine
✓

BIG COUPONS AND SAVINGS

The Binny's Card gets you our best sale price every day. We occasionally run BIG coupons and specials across the store. The Binny's Card is the best way to make sure you never miss out on these sales events.


✓

EARN $10 REWARDS

You earn a point for each dollar you spend on eligible wine purchases at Binny's (before tax). When you reach 500 points, you'll automatically receive $10 off your next purchase, no matter what you buy! Binny's Card points never expire.


✓

10% OFF MIX & MATCH WINE BY THE CASE

Take advantage of 10% off when you purchase twelve or more 750mL bottles of wine. If a wine is already on sale, you'll get our best price – either the sale price or 10% off – and wines on sale count toward the 12 bottles.


✓

SPECIAL OFFERS ON YOUR FAVORITES

We send out special offers via email - we promise not to bug you too often, and we do our best to only send offers on products we think you'll like. Keep an eye on that inbox!
Still have questions? Check out our Binny's Card FAQ or read the