Main Content Starts Here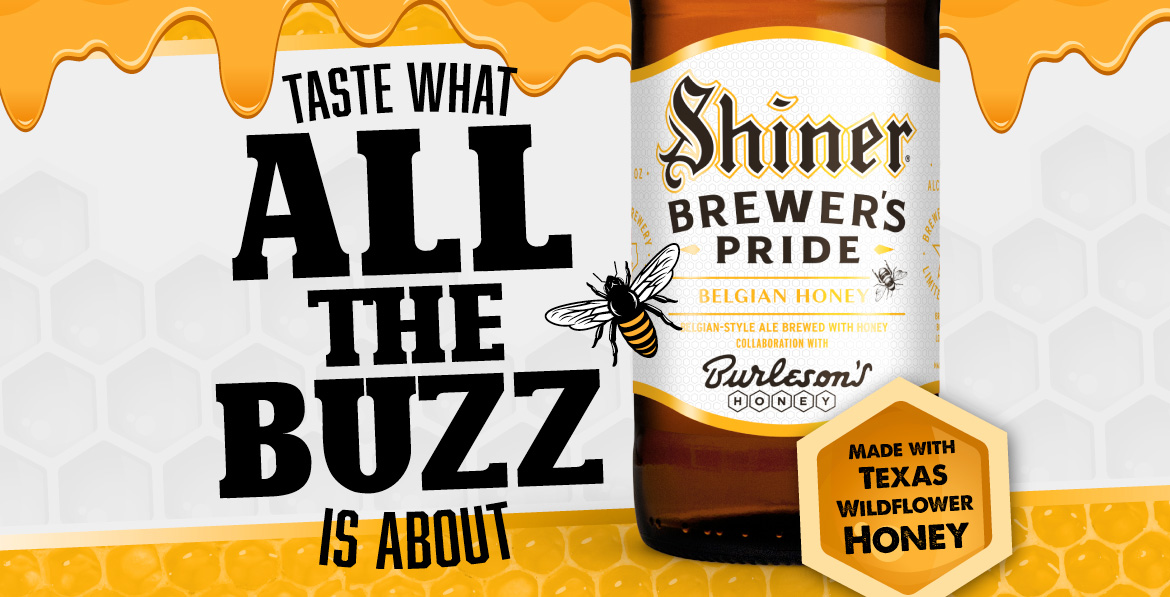 Burleson's knows a thing or two about honey. They've been producing it down in Waxahachie Texas since 1907. The latest release in Shiner's Brewer's Pride series, this Belgian-style blonde ale is made with Burleson's raw and unfiltered Texas Wildflower Honey. It also incorporates some of Burleson's South Texas Huajillo Honey. Huajillo is a native plant found near Shiner's Spoetzl Brewery, and this unique honey imparts earthy and floral notes to this fragrant and balanced brew.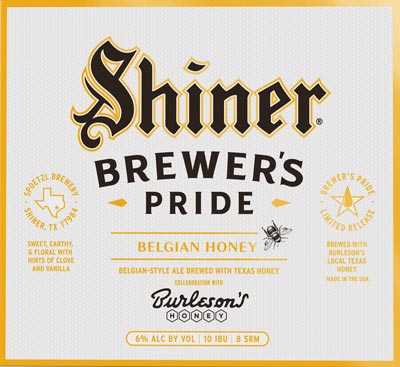 The nose here offers an alluring mix of honey and citrus, with subtle floral accents. Medium in body, a deep honeyed complexity is punctuated by notes of dessert spices and vanilla. Honey ales are often overly sweet, and while this one is full flavored, it's beautifully balanced. Grab this before it disappears!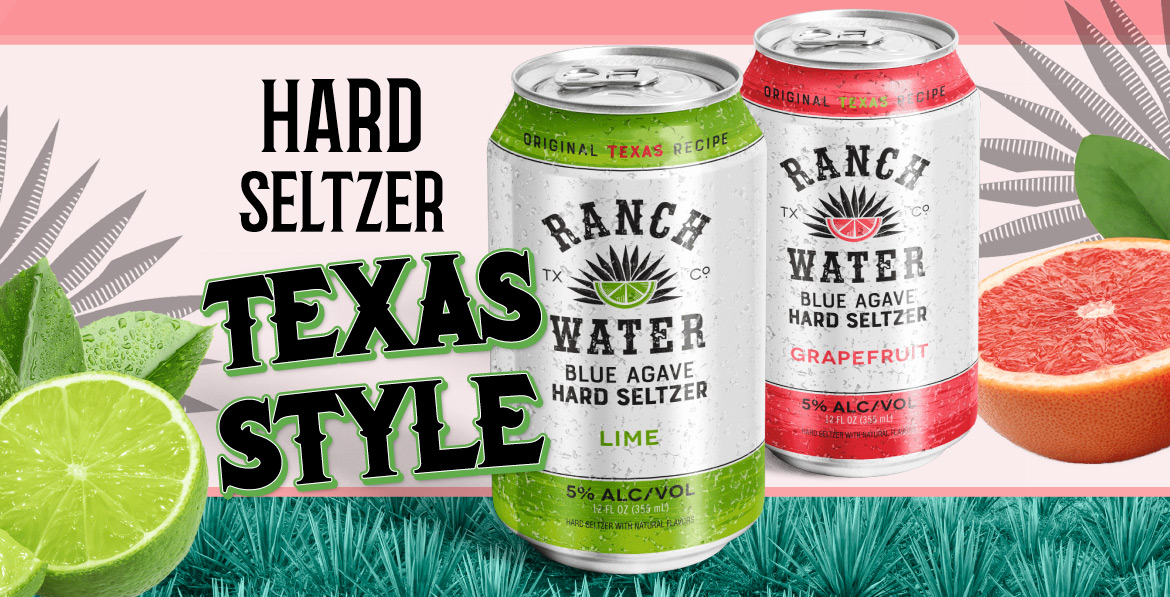 Ranch Water? Outside of Texas, it's a bit of a head scratcher, but down there, this refreshing mix of tequila, lime, and mineral water is a treasured thirst quencher. We have a feeling this riff on the Rickey is about to become a household name, and Texas Ranch Water Co. is doing their part to spread the word. They've designed a pair of ready to drink Ranch Waters made with Blue Agave - one traditional, and the other with grapefruit. The grapefruit version is Paloma-esq, and an early entry to our list of must try Summer crushers.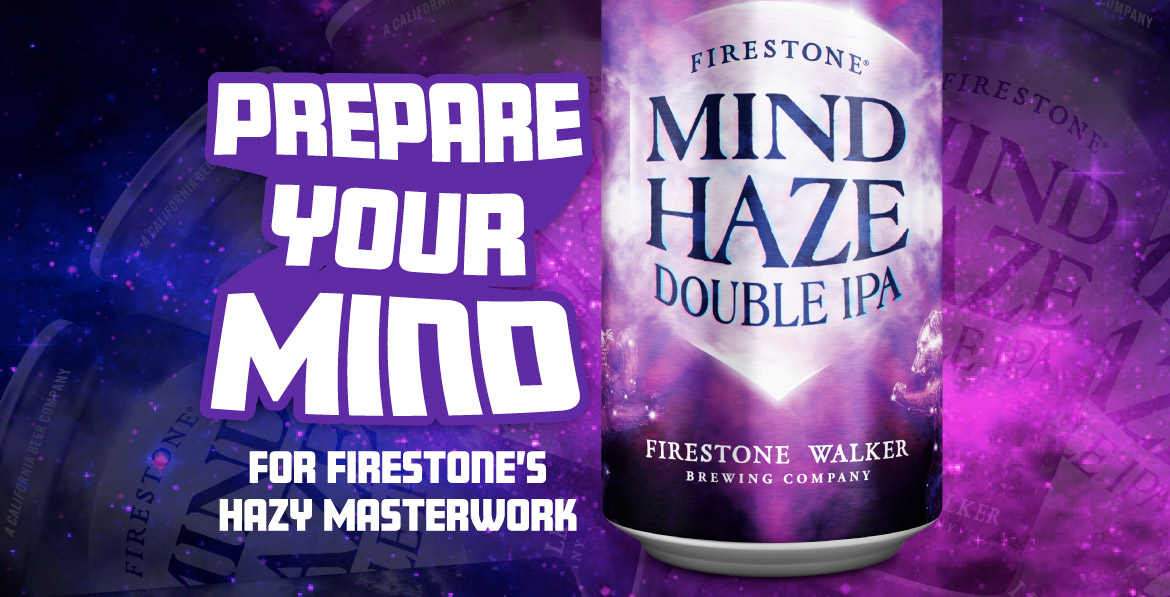 Firestone's latest release offers everything we want in a hazy - bright aromatic hops, juicy fruit flavors, creamy mouthfeel, and a kiss of bitterness to keep the sweetness in check. Hold onto your hat and socks, we were blown away by this delectable DIPA, and we're offering it at a price that's too juicy to pass up.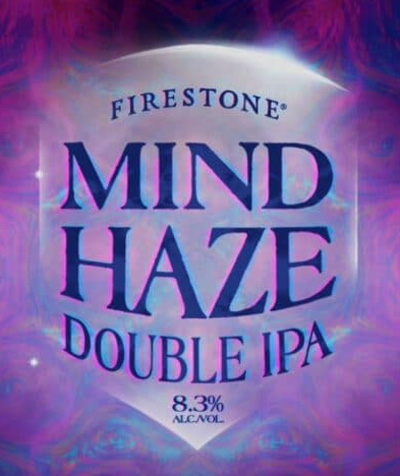 Made with Azacca, Cashmere, Mosaic, Strata, Sabro, Idaho Gem, Idaho 7 and Motueka - the nose here is citrusy and floral, delivering pronounced orange peel, pineapple, and pine. Soft and creamy across the tongue, a rush of ripe papaya is followed by a wave of passionfruit and tangerine. The finish bursts with pineapple and peach, accented by hints of mango and mint.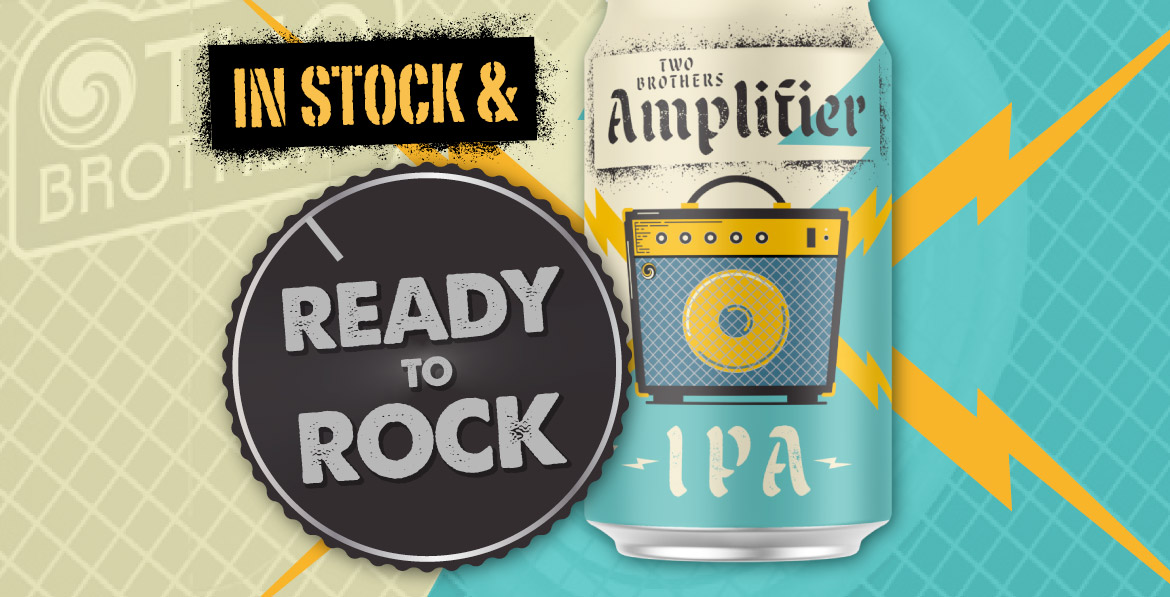 Simcoe, Mosaic, and Citra – now that's a power trio. They take center stage in Amplifier IPA, the new year-round IPA from Two Brothers. This sparklingly clear IPA is a refreshing break from the never-ending slough of hazies out there. That having been said, it's still tropical and juicy, but also refreshingly balanced.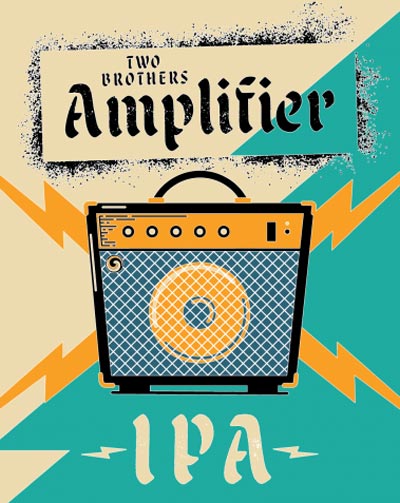 The nose here offers a solid mix of citrus, with notes of grapefruit, tangerine, and lemon. Medium in body, it glides briskly across the palate, delivering flavors of pineapple and apricot. The finish is clean and crisp, with lingering notes of guava, blueberry, and lime. After more than two decades of brewing, this is one of Two Brothers' finest creations.
Imperial stout – while it's one of the most popular styles on today's shelves, a few decades ago it was an all but forgotten English creation that American craft brewers breathed new life into. Goose Island's latest stout pays homage to these British roots. For Suffolk County Stout, Goose took the Bourbon County Stout recipe and substituted in all English malts and hops. Rather than age it in bourbon barrels, it was laid to rest in whisky casks from Adnams, a venerated English brewery that took up distilling in 2010. These toasted French oak barrels previously held Adnams (non-peated) single malt whisky and they left an indelible mark on this breathtaking brew. Expect a stout that's seemingly familiar, yet at the same time, completely different.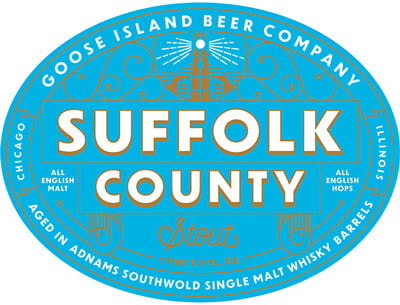 Nose here is sherry-like, exuding rich notes of marmalade, date pudding, and dark chocolate. Lusciously soft atop the tongue, it delivers flavors of chocolate covered orange peel, apricot, and caramel. The spirited finish is remarkably complex and layered, with notes of honeyed peaches, dusted with freshly ground nutmeg.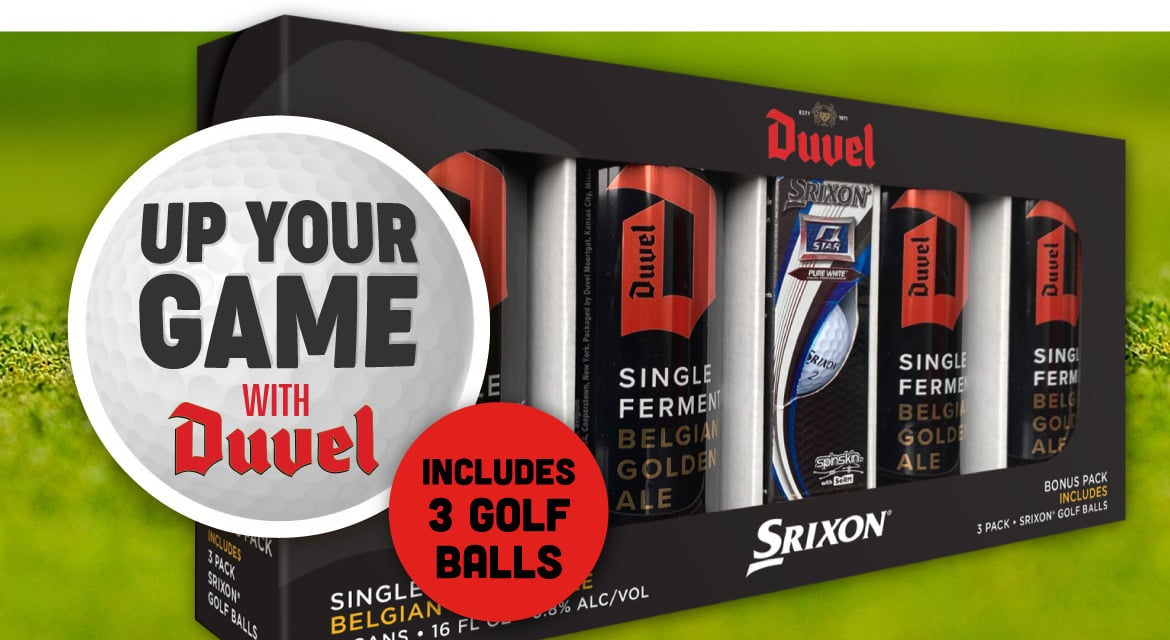 How about this weather?! It's time to dust off the clubs and hit the links. Tired of the same of stuff on the course? It's time to bag your own, and Duvel Single is your ace in the hole. Duvel is one of our favorite beers, only problem (some might argue it's a virtue) is that at 8.5% ABV, it packs quite a punch. You'd never guess it, as this crafty devil's deceptively light and refreshing from start to finish. Duvel Single Fermented is slightly lower in alcohol, yet it still delivers classic Duvel flavors and aromas. It's finished with Citra hops, resulting in a delicious Belgo-American mashup.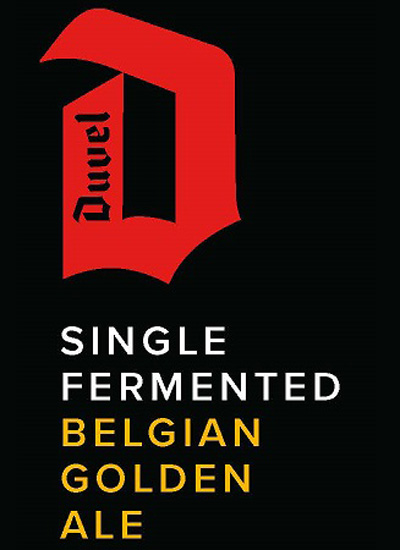 Duvel Single Fermented pours golden in color with volumes of bright white foam. Poured into a chalice, it looks like classic Duvel, but on the nose there's a faint wisp of grapefruit and tangerine. Lively carbonation races across the tongue, delivering a touch of malt sweetness, followed by a refreshing wave citrusy and herbaceous hops.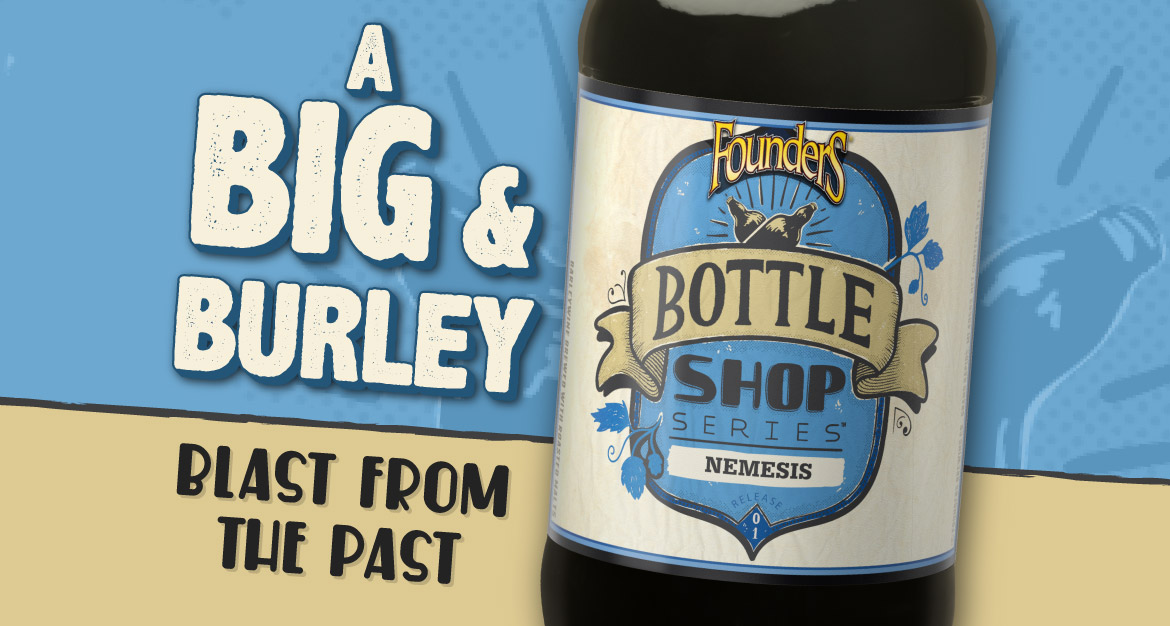 It's been over a decade since we last stood face to glass with Nemesis. Founders' Brewmaster Jeremy Kosmicki described it as an attempt to cross an imperial stout with a barleywine. To be clear, we're talking old school imperial stout, not today's candied coated pastry kisses. To all those longing for a break from the sticky sweet adjunct bombs that dominate big beer, this is a refreshing reminder that extreme flavors can be coaxed from yeast, malt, and hops.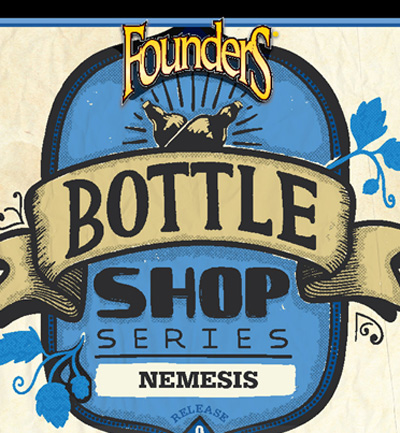 Nose here is citrusy and piney, with bright coffee and cocoa. Surprisingly light on the tongue, it begins with a burst of resinous cedar, followed by tangerine and lemon zest. The finish delivers a lasting wave of bittersweet chocolate and orange peel. This 11.2%er is hard to categorize - stout, barleywine, black IPA… black barleywine, we'll go with that.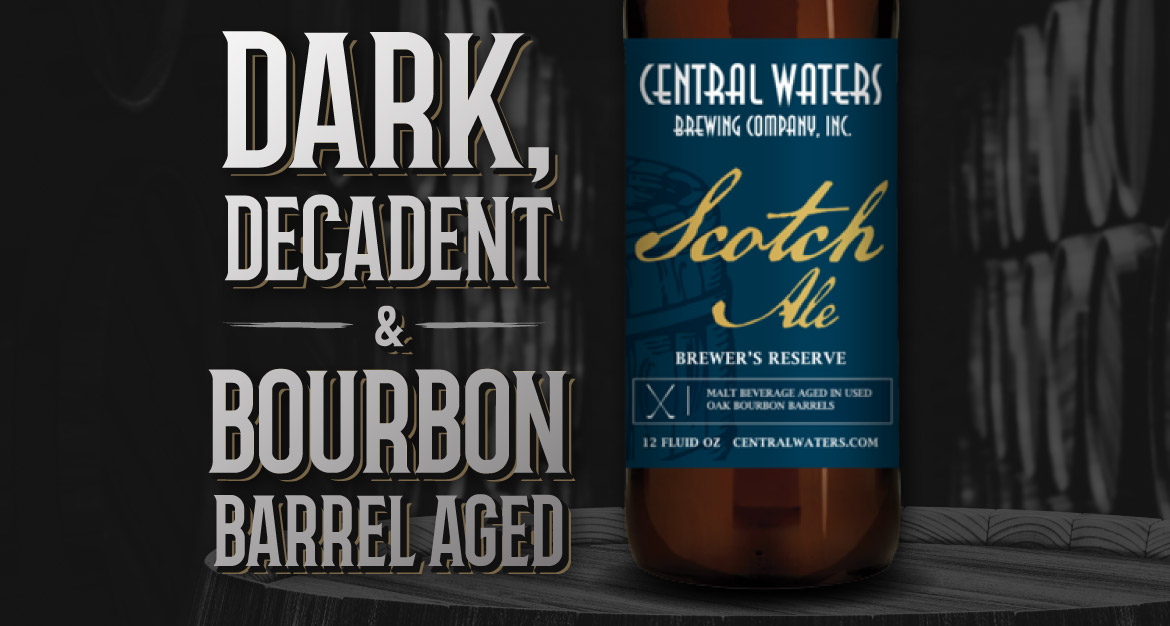 Often too sweet, smokey, or boozy – a great Scotch ale can be hard to find. It should come as no surprise that Central Waters has the chops to craft one with balanced complexity. After a long rest in bourbon barrels, it transforms into one of the finest we've ever tasted.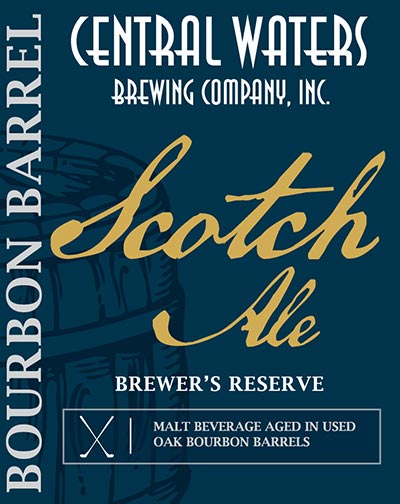 The nose offers a lovely mix of vanilla and dark fruit - with pronounced cocoa, date, and caramelized fig. Velvety soft across the tongue, toffee notes complement roasted nuttiness, all fading into a caramel coated finish. Even fresh, you'd never guess this clocks in at 12% ABV. That having been said, you can rest assured it ages gracefully with time.