Main Content Starts Here


Your source for breaking news on craft beer's latest arrivals & limited releases.
Thanksgiving is quickly approaching, and you know what that means - the much anticipated Black Friday release of Goose Island Bourbon County Brand Stout! In the interest of health and safety, we will once again be offering this year's allotments via an online drawing. We've compiled all the details here.
Curious what we think of this year's lineup? Give a listen to the latest episode of Barrel to Bottle the Binny's podcast.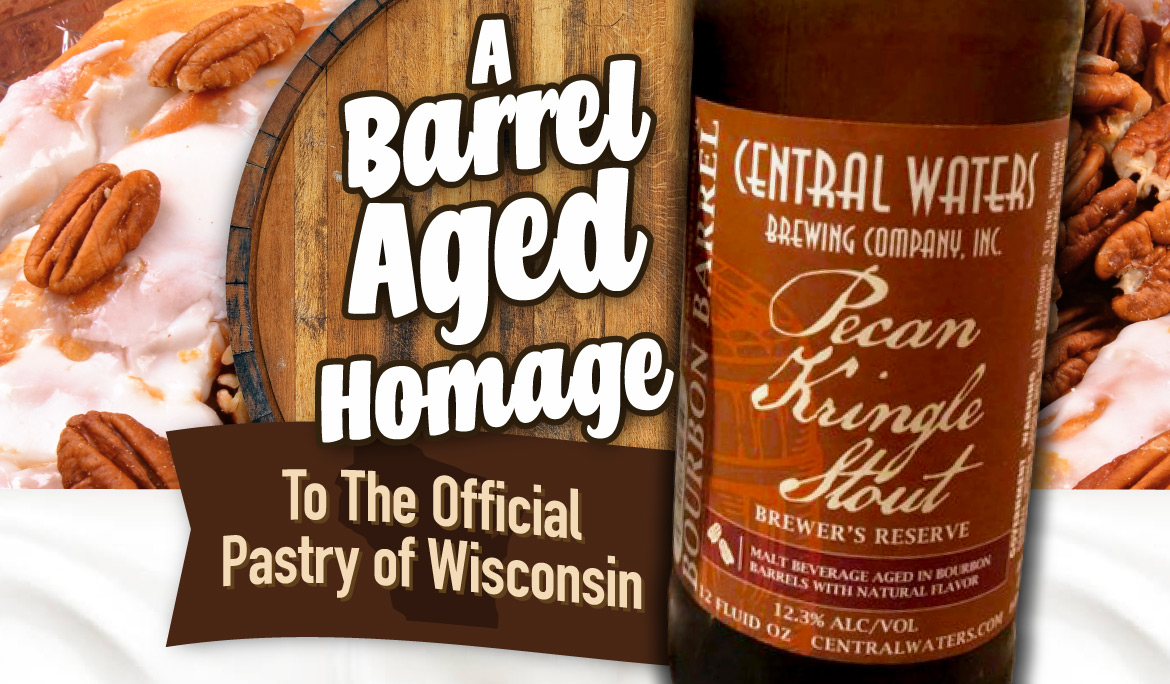 If you've never enjoyed a slice of kringle, it's time to treat yourself. This Danish baked good is beloved by Wisconsin, so much so that it's been declared the official state pastry. If you have tasted one, there's a good chance it came from Racine. We're fans, but it you're feeling ambitious, we suggest you give our recipe a try. The perfect pairing – the following bourbon barrel aged stout from Central Waters.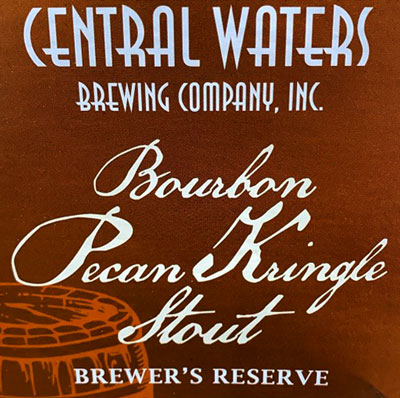 The nose here is big and decadent, delivering aromas of maple, vanilla, and caramelized pecan. Gliding effortlessly across the palate, expect flavors of maple fudge and chocolate covered toffee. The finish is luxuriously rich, without being overly sweet, bathing the tongue with a lasting kiss of buttered pecan.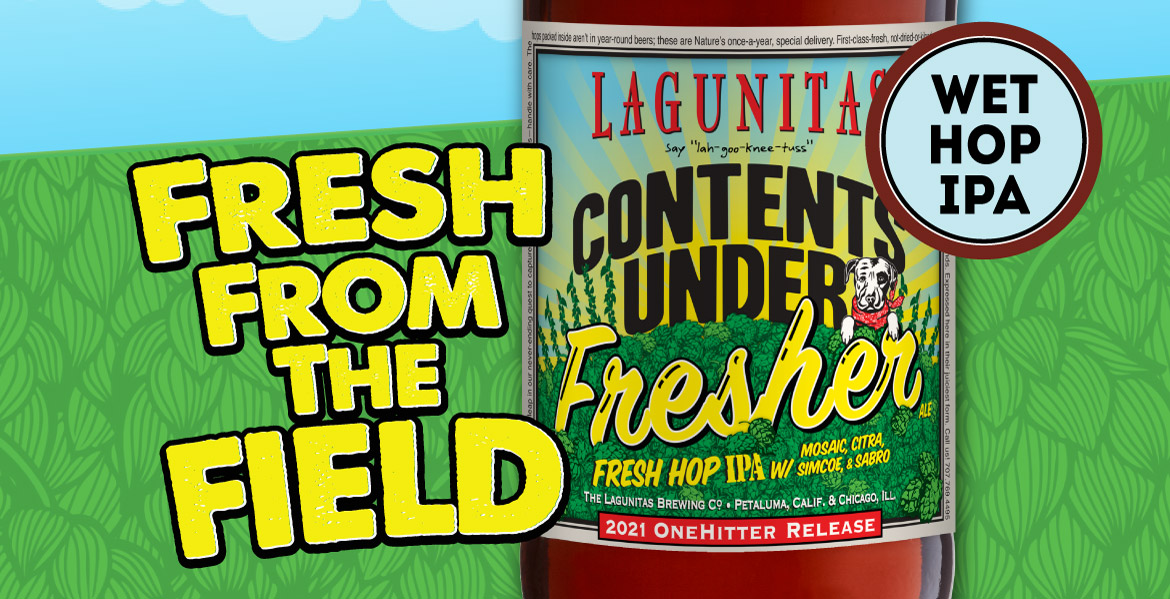 The hop harvest is a joyous occasion and we're excited to introduce Contents Under Fresher - the latest fresh/wet hop IPA from Lagunitas. We prefer the term "Wet Hop" IPA because you can brew an IPA with fresh hop pellets, but there's something special about an IPA made with whole cone hops, only hours off the bine. No drying or processing here, just freshly plucked, plump green cones of Mosaic, Citra, Simcoe, and Sabro.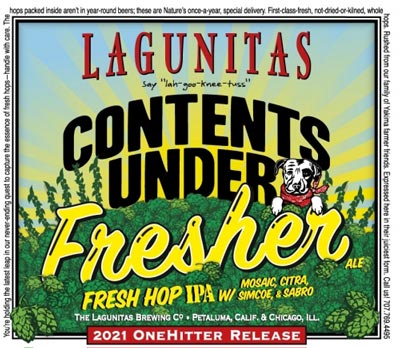 The nose is massively dank and herbaceous, offering aromas of spruce, tangerine, and mint. Big juicy citrus on the palate is followed by notes of mango and passionfruit. The finish is refreshingly dry and crisp, making this 7.7%er, dangerously easy to drink.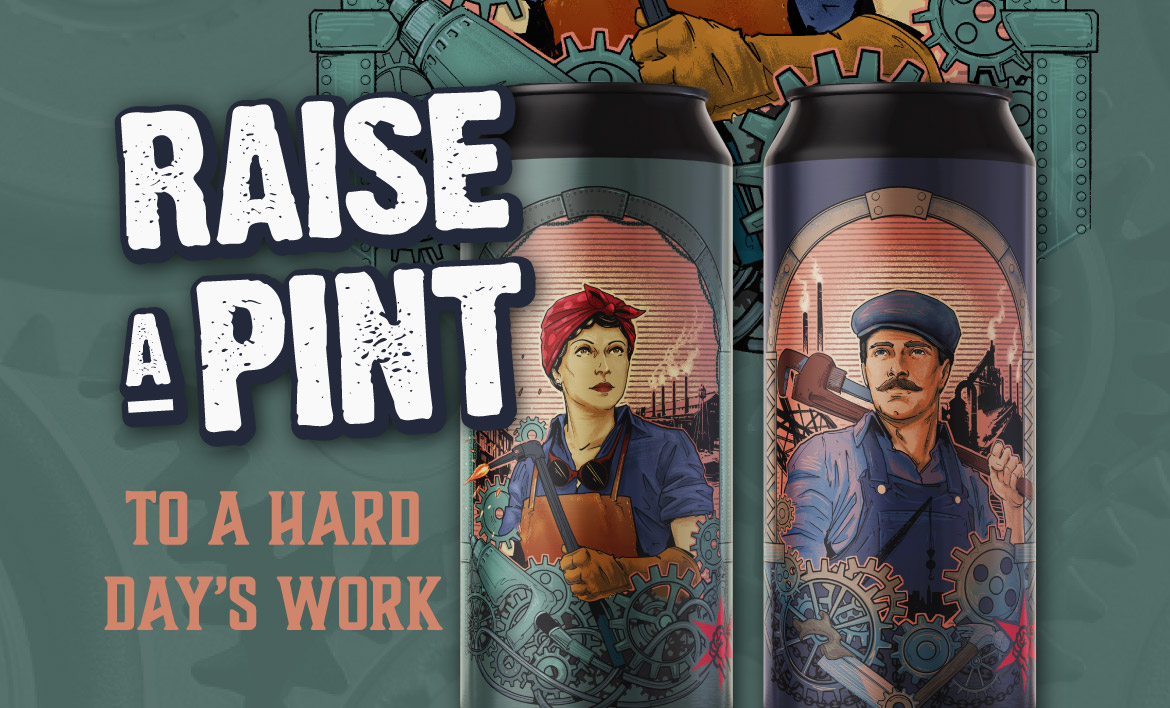 If you've never tasted an English mild, that's understandable, they're quite rare this side of the pond. Like many English ales they're built for long and leisurely drinking sessions at the pub. Working Man Mild was the first beer brewed by Revolution, and one of four beers on tap when they first opened doors in 2010. Working Woman is its amped up companion brew - bolder, hoppier, and higher in ABV. Available together for the first time in this limited mix pack – they offer some refreshing respite after a hard day's work.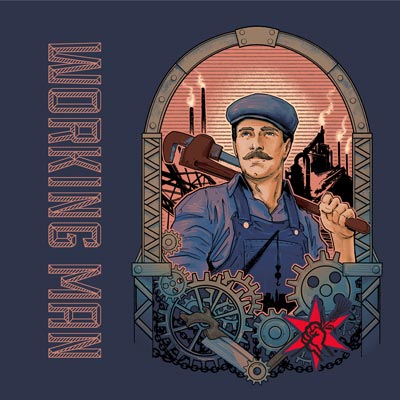 WORKING MAN: Pouring chestnut brown in the glass, this offers a subtle hint of nutty malted barley on nose. Lean in body, soft toasty malt is accented by notes of toffee and a hint of bittersweet cocoa. The finish is brisk and dry, delivering a striking minerality that leaves the palate refreshed and eager for more.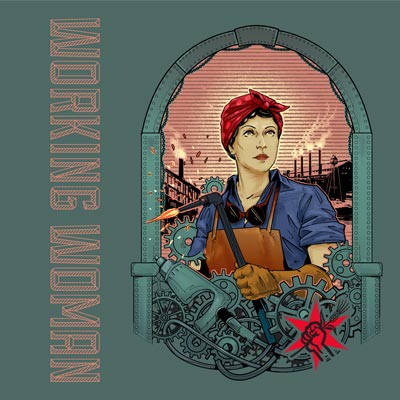 WORKING WOMAN: Lighter in color than Working Man, this sits amber in the glass and offers a pronounced hoppy bouquet, not unlike the classic west coast American pale ales of yore. Medium in body, the malt here provides some depth of flavor, yet it's matched by a hefty dose of citrusy hops. The finish delivers bold and lasting hop bitterness, bathing the tongue with zesty grapefruit and juniper.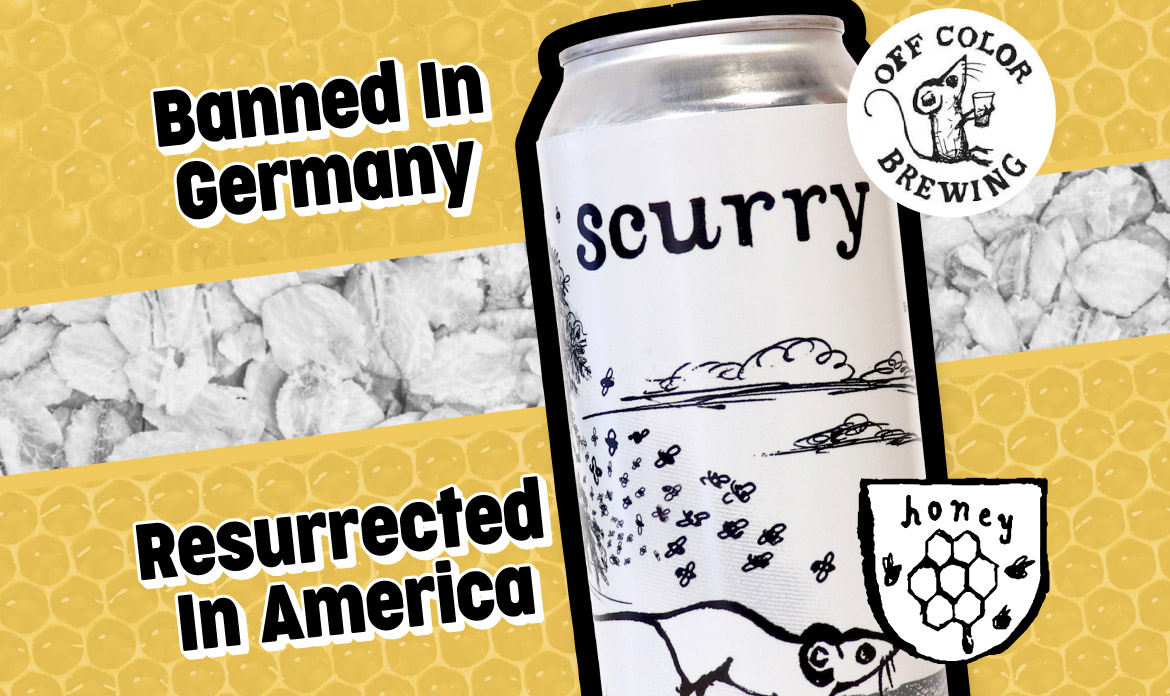 Beer in Germany is fiercely regional. It's also held to a strict set of guidelines – the Reinheitsgebot. This seemingly well-intentioned decree from the 16th century was enacted to ensure beer was wholesome and unadulterated. Unfortunately, by limiting beer to just three ingredients (barley, hops, and water) regional brews like Kottbusser, a beer made with honey, molasses, and oats, became verboten. American brewers like to incorporate just about anything into beer, which isn't always a good thing, but in this case, it's allowed Off Color to carefully craft their delicious take on the historic brew of Cottbus.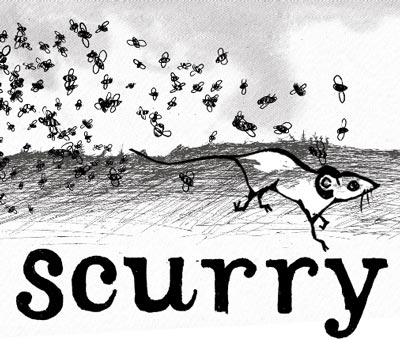 This Kottbusser style ale is made with molasses and honey, but it's well fermented and sufficiently hopped, resulting in a satisfyingly balanced brew. Oats accentuate the nutty malt character, as well as its soft, rounded mouthfeel. Ultimately a malt-centric brew, it concludes with a surprisingly dry finish. One of Off Color's first brews and still one of our favorites.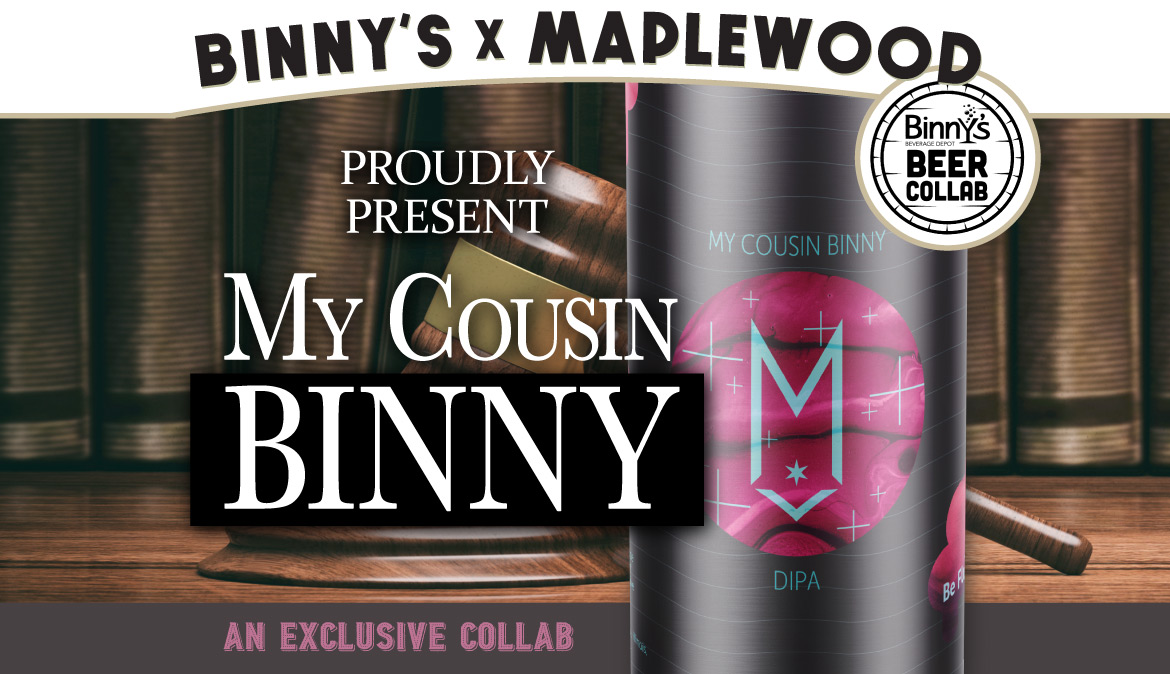 It's easy to mistake one hazy IPA for another. Looks can be deceiving, and if you're looking for a winner, it often comes down to attention to detail. We were thirsty for something special, an Imperial IPA that showcased the uniqueness of Southern Hemisphere hops. In the end, it's good to have someone passionate in your corner and Maplewood came to our aid. Packed with Motueka, Vic Secret, and Riwaka, this is a DIPA that leaves a lasting impression – at least that's our opinion, we'll let you be the judge.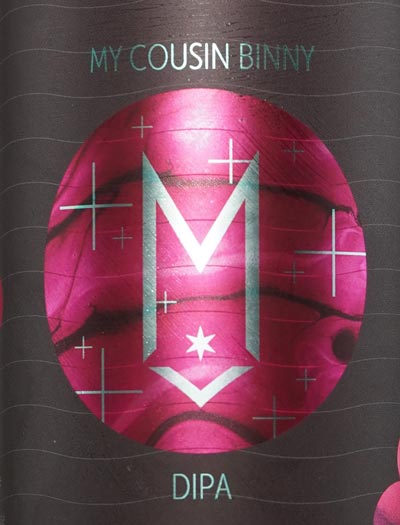 Maplewood My Cousin Binny
Brewed with Omega's new Cosmic Punch yeast strain, expect a remarkably tropical bouquet, with pronounced guava, mint, and honeydew melon. Soft and creamy across the palate, it begins with a burst of dank citrus, followed by notes of gooseberry, mango, and papaya. The finish is resinous and tropical, with a touch of soft bitterness imparting some refreshing balance.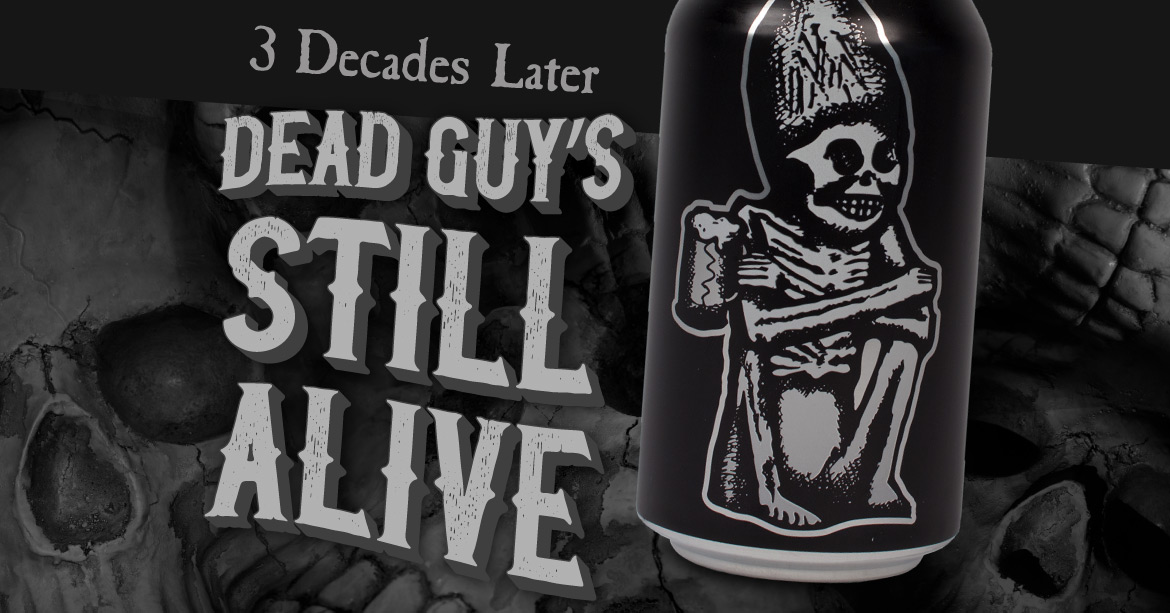 Rogue Dead Guy was created for a Portland restaurant's Dia de los Muertos celebration in 1990. That restaurant is long gone, but Dead Guy lives on. This impeccably balanced German style Maibock is brewed with three malts, two hops, and Rogue's proprietary Pacman yeast. Dead Guy's become one of the most iconic images in craft beer, and it's a must have for Halloween and Day of the Dead celebrations.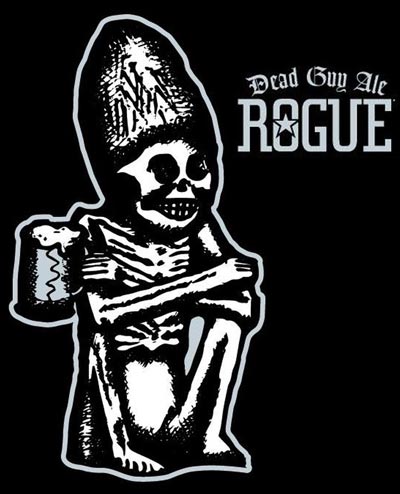 Pouring copper in color with a head of thick white foam, the nose brims with notes of caramelized malt and herbaceous hops. Medium in body, malt sweetness is adeptly balanced with Perle and Sterling hops, leading to a long and satisfying finish. This food friendly beer pairs well with a wide variety of cuisines, but we particularly like it with tangy Carolina style BBQ and spicy Mexican dishes. Also worth seeking out - Dead Guy Whiskey, and Barrel Aged Dead Guy!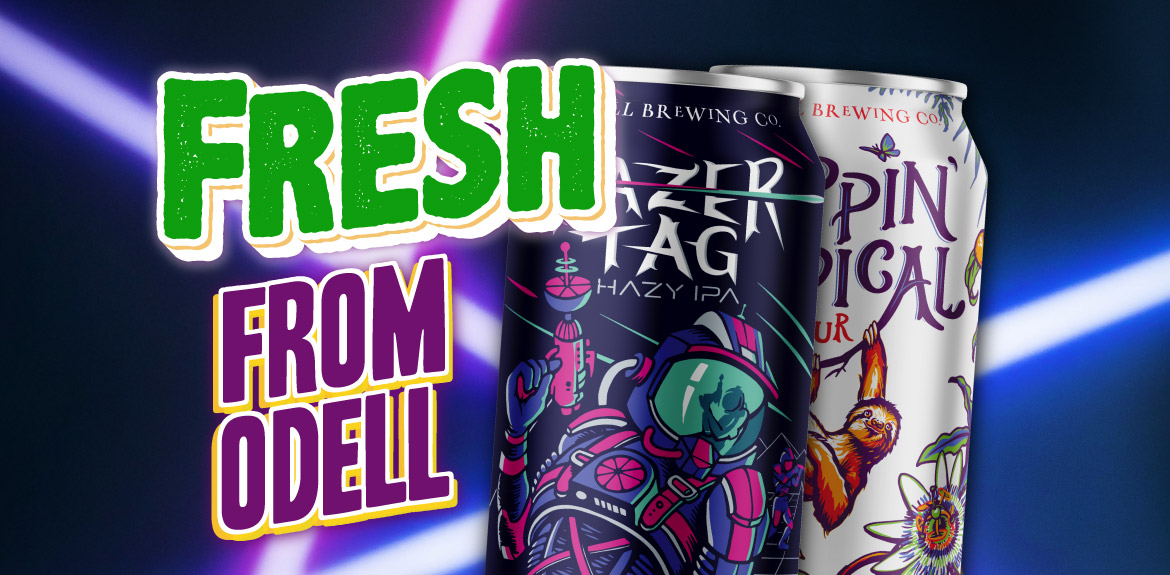 Odell loves to try out new hop varieties and their Wolf Picker Experimental IPA is a release we look forward to each year. Thankfully we've received something to enjoy while we wait for the 2022 release. Hazer Tag is a new year-round hazy, featuring Cashmere and a pair of experimental hops - HBC 586 and 638. Also landing this week, a juicy new riff on Odell's wildly popular Sippin' Pretty fruited sour.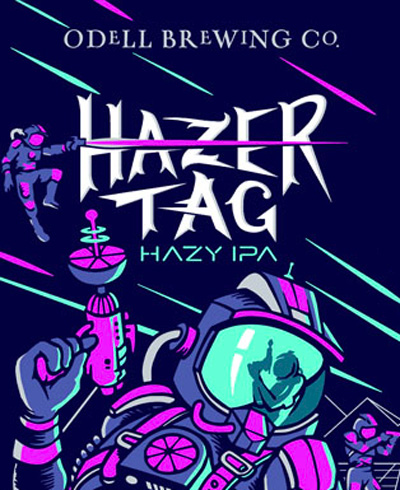 The nose here is fresh and green, with dank resin and a touch of muskmelon. Creamy on the tongue, a big wave of pineapple and passionfruit softly glides across the palate. The finish is sweet, tangy, and tropical, with lasting kiwi and cantaloupe.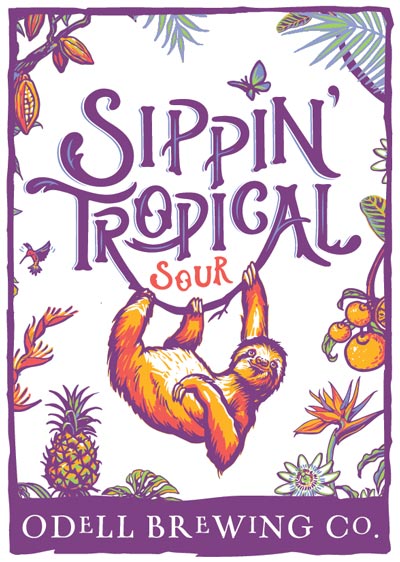 Made with pineapple, passionfruit, and tangerine - expect a subtle wisp of all three on the nose, followed by a big burst of passionfruit across the palate. Pineapple provides a touch of sweetness to balance, giving way to a citrusy finish with a subtle kiss of salt. Like Sippin' Pretty, this is gose-esq, but without the coriander. Overall a refreshingly balanced, fruit filled sour.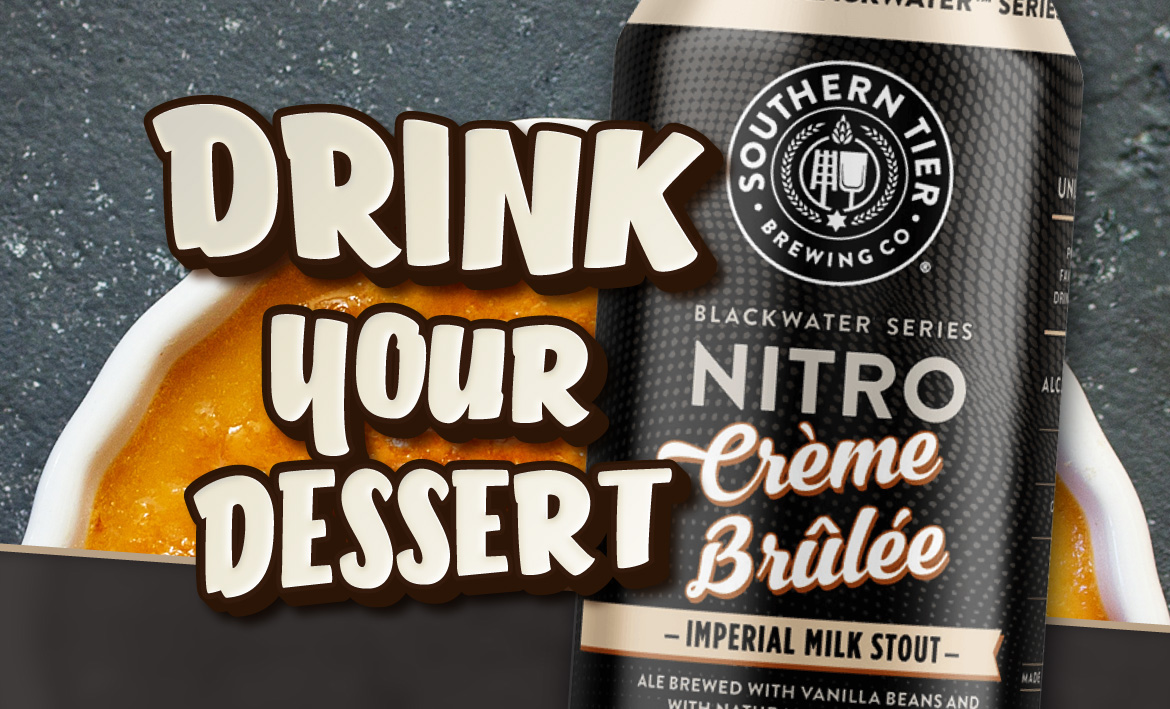 Caught up in the pastry stout craze? Meet the brewery that sowed the seeds. In 2004, Southern Tier introduced their Blackwater Series, which became home to variety of ambitious imperial ales with wild flavor combinations, but none has been more revered or enduring than Crème Brulee. It's an influential stout that got even better once it landed in a nitro can.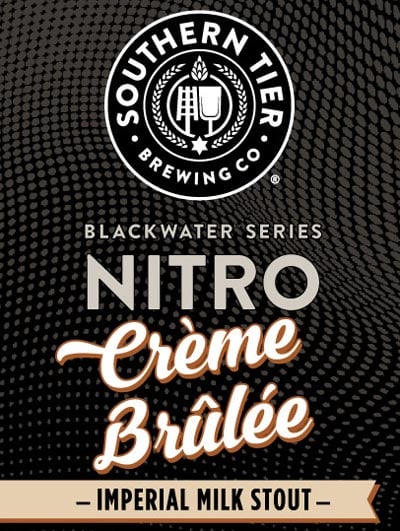 Southern Tier Nitro Crème Brûlée
This famous imperial milk stout is brewed with vanilla beans, and the nose here exudes remarkable vanilla richness. The infusion of nitrogen makes this pillowy soft on the palate, delivering a wave of caramelized brown sugar - accented by notes of coffee, chocolate, and cream. Like many of Southern Tier's dessert inspired beers, this is a great candidate for a beer float. Try adding a scoop of your favorite ice cream or gelato.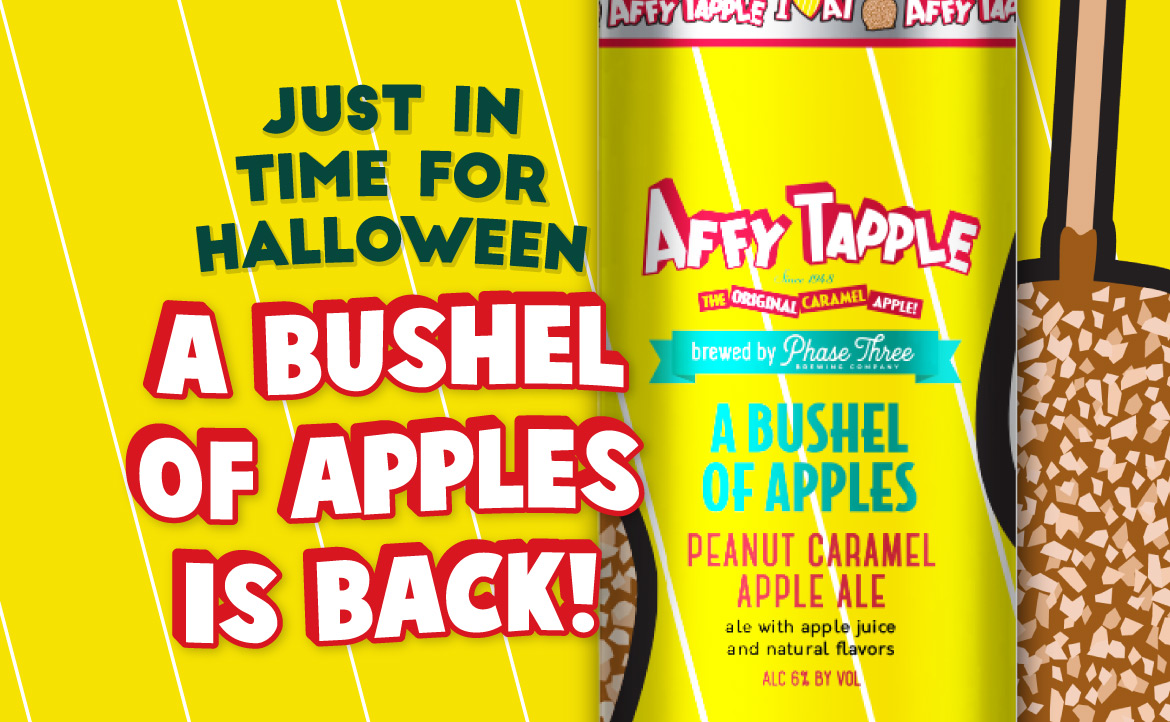 Affy Tapple is an Illinois institution. They made their first caramel apple in 1948, and their plant in Niles currently dips several million each year! Last year they partnered with Phase Three to create a special apple ale. A Bushel of Apples is back, and while we were able to secure a bit more than last year, this limited release is bound to sell fast, so make sure to grab some before it's gone.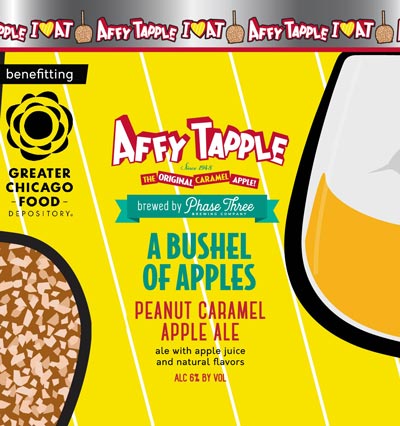 Phase Three A Bushel of Apples collaboration with Affy Tapple
Prepare yourself for a caramel apple in a can. The nose here delivers as promised, offering notes of apple, caramel, and peanuts. Light in body, it begins with a burst of tart apple, followed by a wave of caramel sweetness. The finish is bright and nutty, leaving the palate thirsty for more. It's a long-standing tradition that Affy Tapples are often sold for fundraisers. In that spirit, a portion of the proceeds from A Bushel of Apples are donated to the Greater Chicago Food Depository.