Main Content Starts Here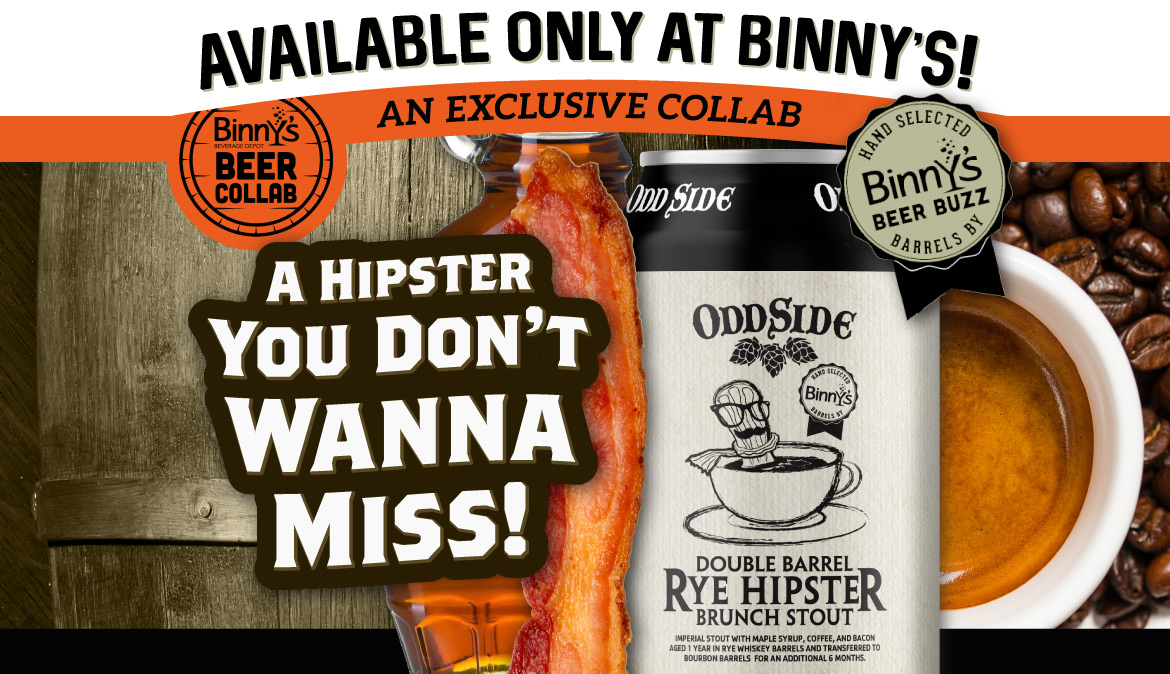 In 2017, Odd Side Rye Hipster Brunch Stout won silver at the Great American Beer Festival. In 2019, it took gold. We're huge fans of this unique stout and we partnered with Odd Side to bring you this decadent new riff. The beer began as Rye Hipster Brunch Stout, but after a year of rest in rye whiskey barrels, it was transferred into Buffalo Trace bourbon barrels that were hand selected by our Whiskey Hotline team. Six months later, it was out of the barrels and into the cans. Get ready to taste the difference a barrel can make. This beauty was well worth the wait.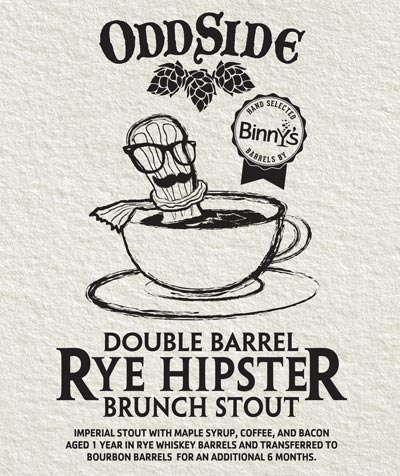 The nose here delivers an intoxicating mix of coffee and chocolate, along with hints of vanilla, cherry, and mint. The palate is big, rich, and rounded, accented by notes of rye whiskey spice and rich bourbon vanilla. The melding of coffee, chocolate, and whiskey here brings to mind a creamy Irish coffee, with a side of maple fudge. We'd argue the double barrel treatment makes this better suited for dessert than brunch, but if you'd like to start your day with it, we'd raise a glass to that too.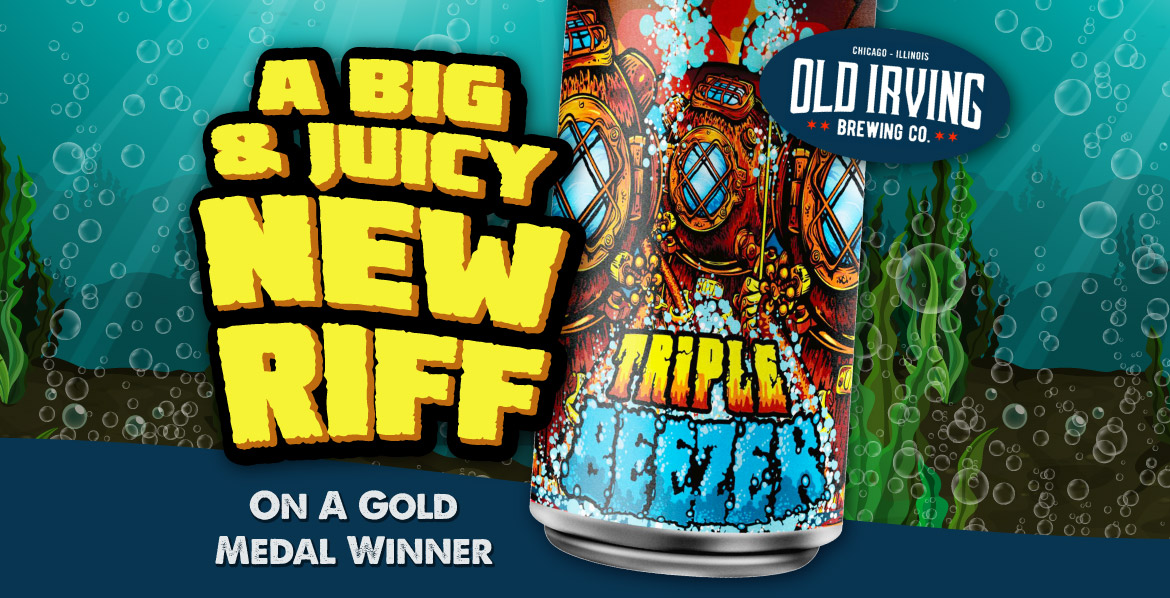 In 2018 the Great American Beer Festival added the category Juicy or Hazy IPA to their competition. There was no denying it any longer, hazies were a thing – not just in New England, but across the nation. IPA remains the most popular beer style in today's market, and when it comes to IPA, hazies are the talk of the town. In 2019, Chicago's Old Irving Brewing Co. brought home gold from GABF. Their DDH IPA Beezer, beat out 347 other entries in the Juicy/Hazy IPA category! If you've never tasted Beezer, what are you waiting for? At this hot sale price, there's never been a better time to crack a few cans. Also, in stock now, a new souped-up imperial version – the 10% ABV Triple Beezer!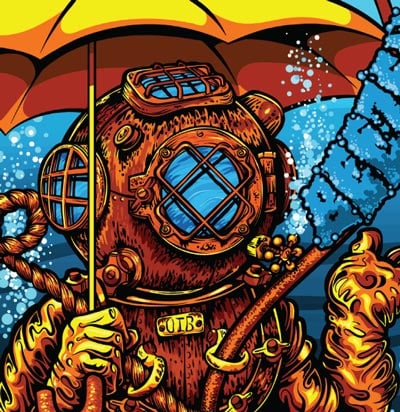 Double dry hopped with Citra and Mosaic, the nose here is bright and tropical, with pronounced pineapple, apricot, and guava. Soft and fluffy on the tongue, a wave of juicy hops splashes across the palate, with pronounced tangerine and papaya. The finish is fruit forward, but with just enough bitterness to keep things drinkable. It's amazing the amount of fruit flavor here, considering it's all from hops. The subtle tinge of hoppy bitterness makes this a hazy you're eager to drink more than one of, something that's sadly becoming quite rare these days. *Not Available in Champaign, Bloomington, Springfield, Peoria, Rockford.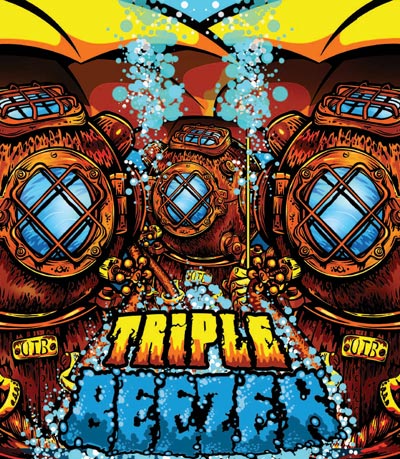 If Beezer is hazy, Triple Beezer is hazy to the third power. The aromas are Beezer-esq, but lean a touch towards the danker side, offering wisps of mint, lemongrass, and pine. Thick and weighty on the tongue, the higher ABV is readily apparent, imparting a sweetness that transforms the hop character from juice-like, to something you might mistake for actual fruit juice. A smoothie-esq IPA, but without any fruit, lactose, or vanilla. A tasty display of brewing prowess, versus blasting in adjuncts. *Not Available in Champaign, Bloomington, Springfield, Peoria, Rockford.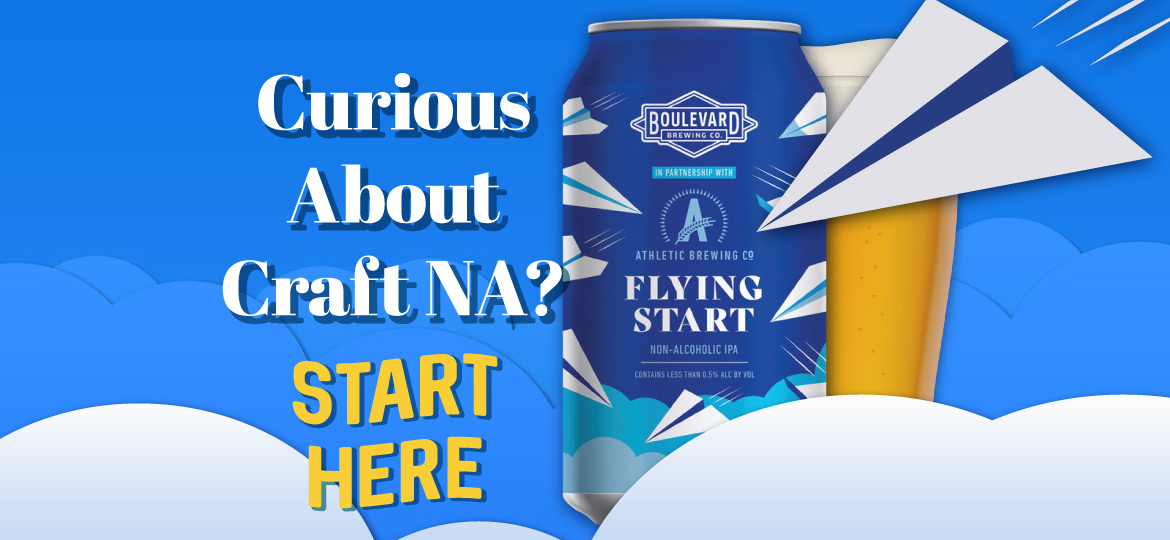 Interest in non-alcoholic beer is on the rise, thanks in part to a handful of craft producers that've breathed new life into the category. Leading the charge is Athletic Brewing. The methodology behind their brewing process remains a trade secret, so while we can't explain exactly what it is that Athletic does, we can tell you that the finished product is some of the best NA beer on the shelf. We're not the only ones who've taken notice. Boulevard Brewing partnered up with Athletic to craft Flying Start NA IPA. If you're looking to give NA beer a try, this is the place to start.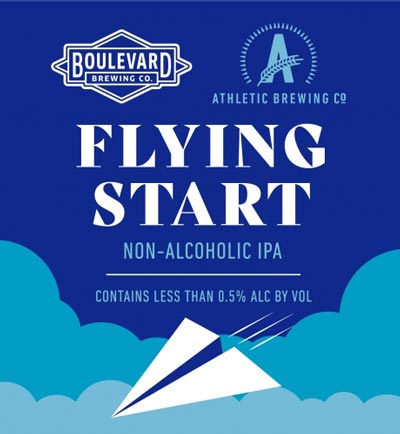 Pouring golden in color, with a slight bit of haze, the nose here is soft and herbaceous, accented by notes of basil and tangerine. There's good structure and body here, with pronounced lemony citrus gliding across the palate. A rush of snappy hop bitterness makes for a refreshingly clean and crisp finish. *Not Available in Champaign, Bloomington, Springfield, Peoria, Rockford.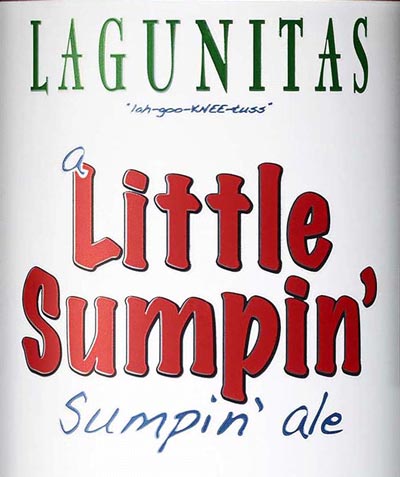 A Little Sumpin' Sumpin' is one of our favorite beers from Lagunitas. It combines the light and creamy mouthfeel of an American wheat with the crispness of an IPA. Its grain bill is half barley, half wheat. The wheat half is a blend of malted white, English torrified and Belgian roasted. The finished brew is wonderfully aromatic and impeccably balanced, with a soft and citrusy finish. This hoppy crowd pleaser is available year-round, but it's especially refreshing on a hot summer day. On a cold winter day, it brings back memories of the warm summer sun.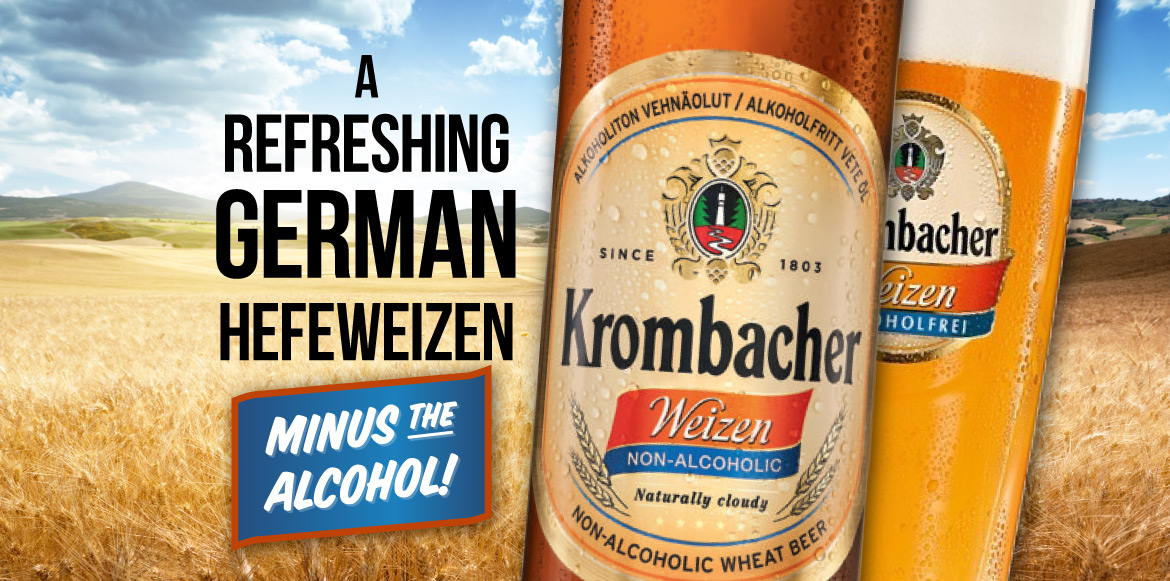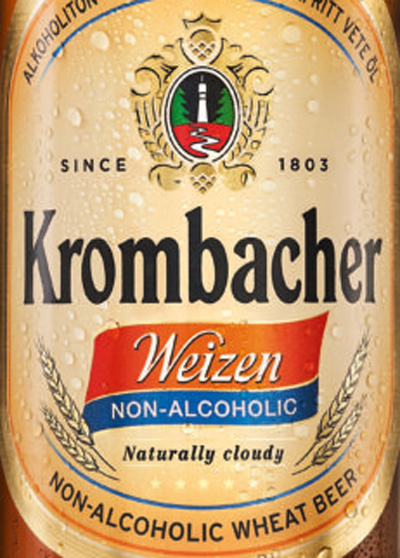 Athletic is leading the charge when it comes to American craft NA, but there's an old-world classic that's still one of the best NAs on the shelf. Krombacher Weizen NA dodges the many pitfalls associated with the non-alcoholic category and delivers the classic fruit and spice that you'd expect in a great hefeweizen. At the end of the day, it is difficult to tell this apart from a traditional hefe - added bonus, it's under 100 calories per bottle!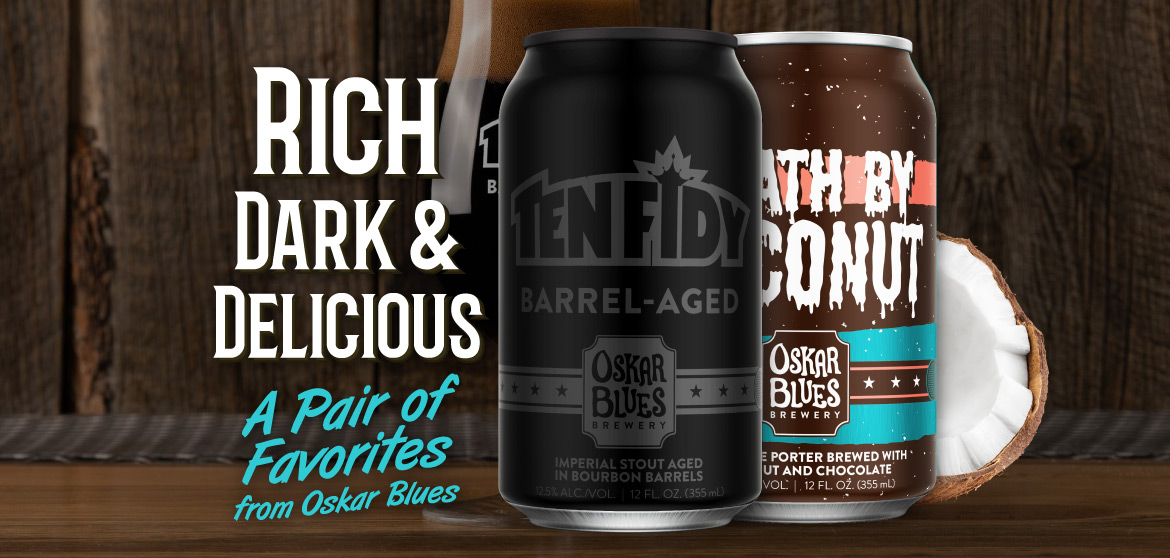 Craft beer in cans – today it's standard operating procedure, but not that long ago, it seemed like a risky play. Colorado's Oskar Blues blazed a trail by canning from the get go, everything from their famous Dale's Pale Ale, to their crispy Mama's Little Yella Pils. Just in time for this colder winter weather, we welcome back a pair of rich and warming brews from OB – Barrel Aged Ten Fidy and Death By Coconut.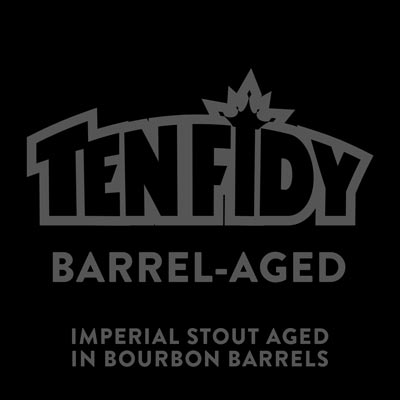 Oskar Blues Ten Fidy is a classic imperial stout that never disappoints. Its voluptuous mouthfeel delivers big coffee, cocoa and a touch of smoke. A year in bourbon barrels rounds the edges, resulting in a deeply decadent brew. The nose here is incredible, laden with vanilla, toffee, and cocoa. Silky smooth on the palate, a wave of dark chocolate malt is accented by a subtle touch of tangy dark fruit that keeps the sweetness in check.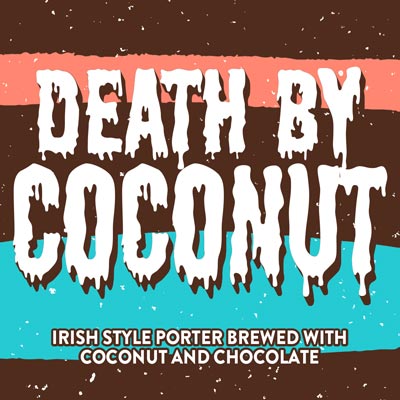 Coconut can be a fickle beast. Brewers looking to showcase the beauty of natural coconut often end up with everything from muted misses to glasses of suntan lotion. Thankfully Oskar Blues has concocted a liquid confection like no other. Soft and creamy with waves of coconut and bittersweet chocolate, it offers just enough balance to leave the palate longing for more.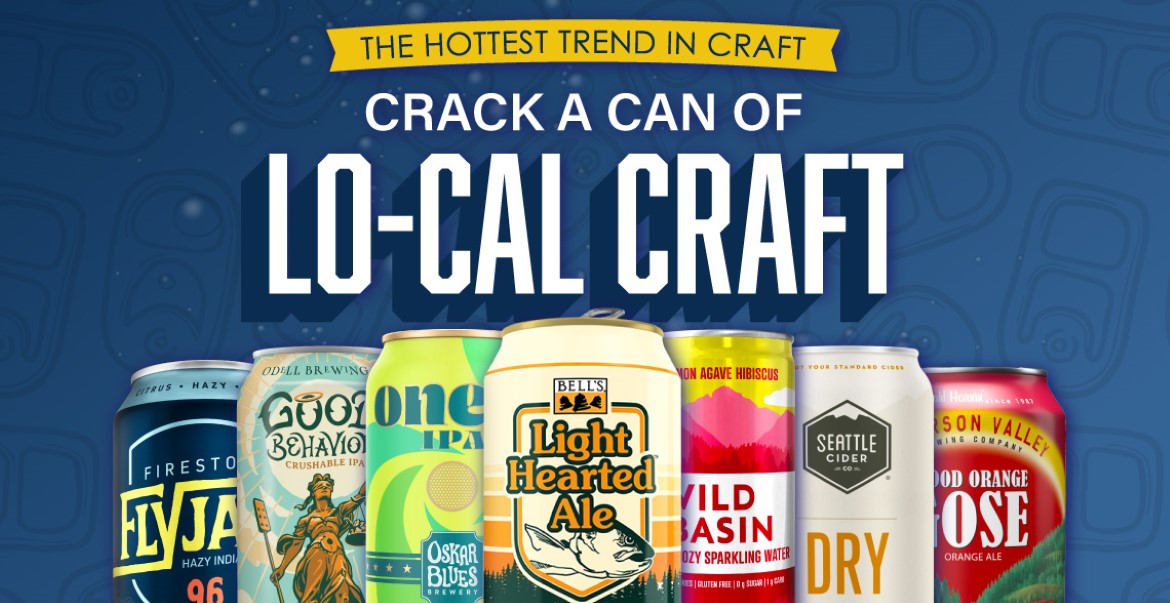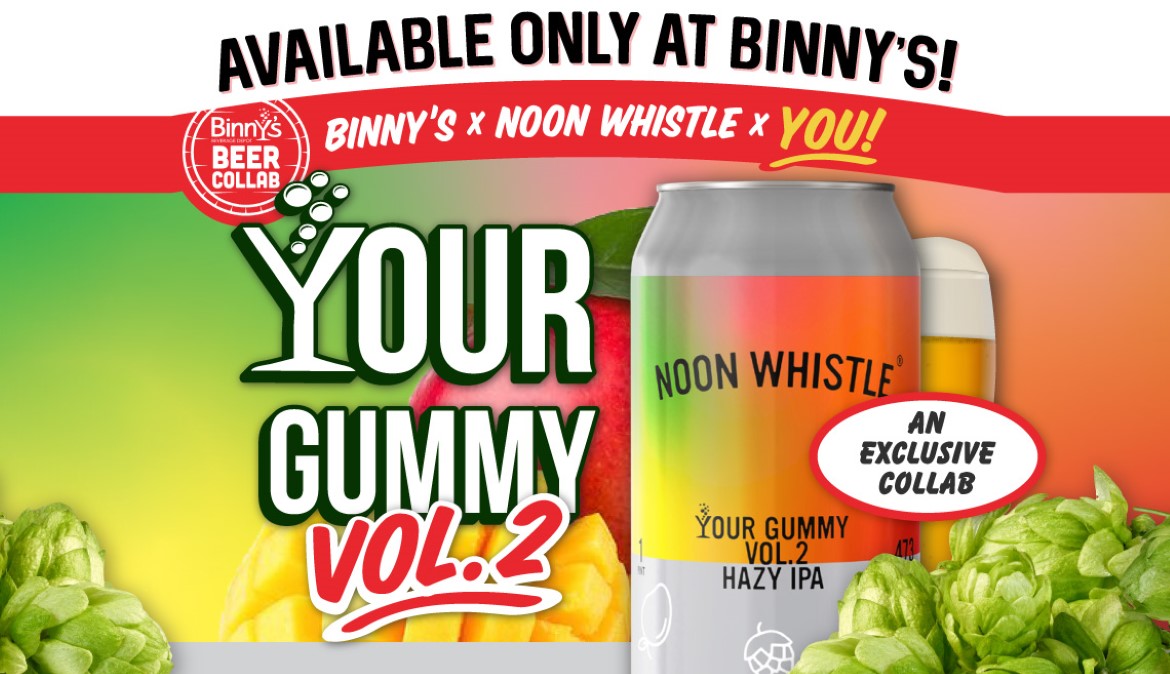 Well, you did it again! From our list of ten hops and four different fruits, you headed to social to design this latest Gummy. We tallied the results, zoomed over to Noon Whistle's beautiful new Naperville brewhouse, and they brewed it up. Introducing Your Gummy Vol. 2 – a soft and tropical hazy featuring Sabro and Mosaic hops, and a juicy burst of mango. A big thank you to our friends at Noon Whistle and to everyone who voted. Your Gummy rocks!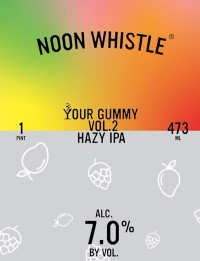 The nose here is remarkably bright and tropical, with notes of pineapple, lemon, and you guessed it - plenty of mango. Soft and creamy across the tongue, an initial burst of mango is followed by notes of pineapple and guava. The addition of mango complements without stealing all the limelight. The finish is impressively complex, delivering flavors of vanilla, passionfruit, and honeydew melon. A much-needed tropical distraction that leaves you dreaming of warm sandy beaches. Mele kalikimaka! Not Available in Rockford, Gurnee.