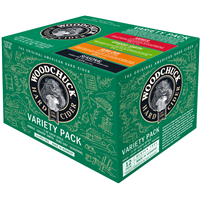 Select Quantities
This item is only available in store. Please select a store to see prices.
Item #59930
Size: 12oz
Type: Hard Cider
Country: United States
Region: Vermont
"Available year round, our hard cider Variety Pack contains 3 bottles of Amber, 3 bottles of Semi-Dry, 3 bottles of Granny Smith, and 3 bottles of the current seasonal offering."
Reviewed by: Producer
Prices, promotions and availability may vary by store and online.
---
Customer Reviews
There are currently 0 reviews for this product