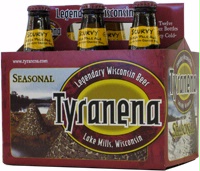 Select Quantities
Prices valid with Binny's Card
This item is only available in store. Please select a store to see prices.
Item #813954
Size: 12oz
Type: Ale
Varietal: IPA
Country: United States
Region: Wisconsin
"Pours a very nice orange color....very nice carbonation....The nose is nice and hoppy, with a touch of malt and citrusy hops....The taste is slightly sweet, hoppy, slighly malty with a good dose of citrus....Highly recommended."
Reviewed by: Beeradvocate.com
Prices, promotions and availability may vary by store and online.
---
Customer Reviews
There are currently 0 reviews for this product