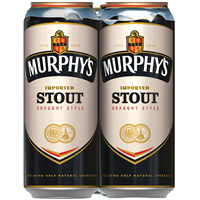 Select Quantities
Prices valid with Binny's Card
This item is only available in store. Please select a store to see prices.
Item #821312
Size: 14.9oz
Type: Ale
Varietal: Stout
Country: Ireland
"Oh what a blissful first sip. It's light, creamy and sweet. Milk sweet. Brew goes dry and roasted, with some delicate esters in the background....Finishes dry."
Reviewed by: Beeradvocate.com
Prices, promotions and availability may vary by store and online.
---
Customer Reviews
There are currently 0 reviews for this product