Main Content Starts Here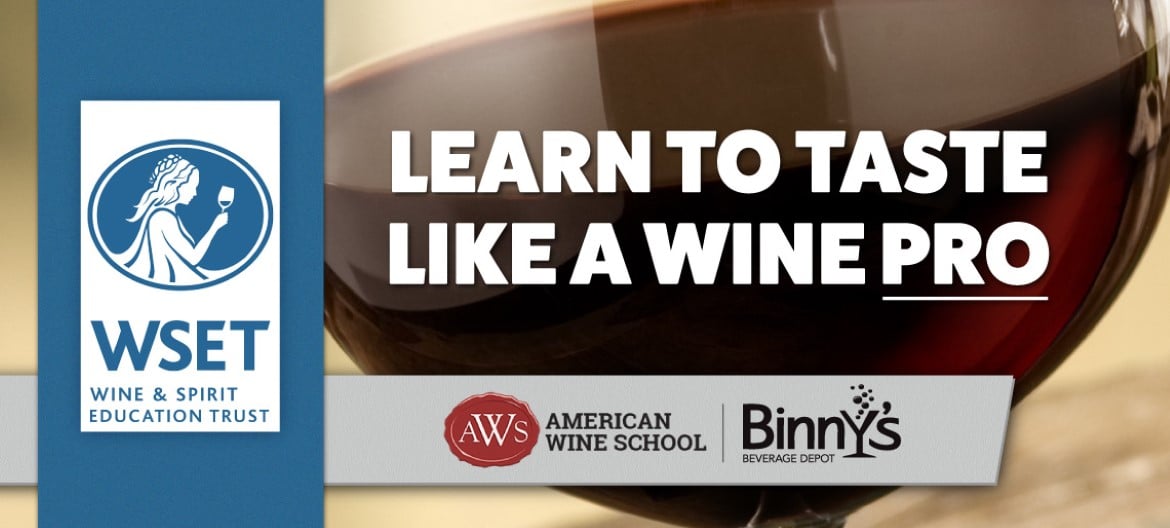 Binny's is teaming up with American Wine School to offer you the same intensive wine education that the pros take. WSET - that's the Wine & Spirits Education Trust – has been around for 46 years. The organization was created to educate wine and spirits professionals and enthusiasts all over the world.
As a WSET Approved Program Provider of 15 years, American Wine School offers this internationally recognized program of study across seven states, including Illinois. We are excited to host a series of American Wine School WSET classes at our Lincoln Park store.