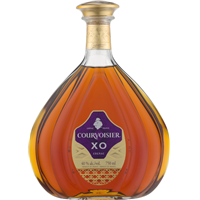 Select Quantities
Prices valid with Binny's Card
This item is only available in store. Please select a store to see prices.
Item #101591
Size: 750ml
Type: Brandy
Varietal: Cognac
Country: France
Region: Cognac
Proof: 80
Round, warm inviting nose full of candied citrus, vanilla, and floral grapes. The taste gives way to a custardy citrus, jammy grapes, and herbal anise. The finish is long with fruit and spice drifting away gradually.
Reviewed by: Binny's
Prices, promotions and availability may vary by store and online.
---
Customer Reviews
There are currently 0 reviews for this product